pierreo December 11th, 2016
In May 2016, Bee and I spent three weeks in Greece, mostly visiting the Cyclades Islands on another Wilderness Travel adventure.
Before we joined the group, we had a couple of days in Athens on our own.
We explored the small streets of Plaka before ending in Monastiraki, which I remembered well from my first visit in 2009.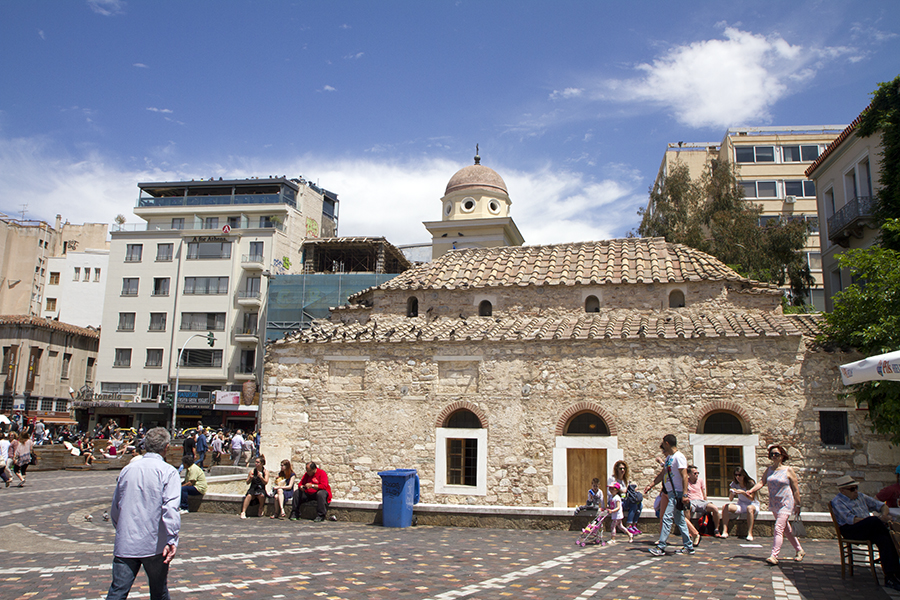 The is the daylight view.  I had taken this night time view of people in front of the church back in 2009 – I was publishing  smaller photos at the time.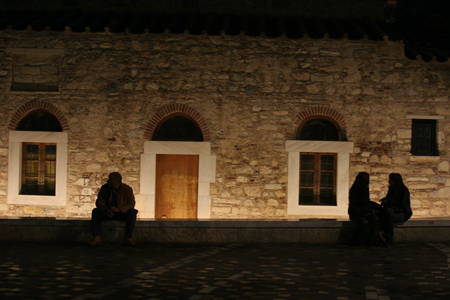 Another church is this one, the Church of Panaghia Kapnikarea, situated in the middle of the main street from Monastiraki to Syntagma Square.  We were able to see it inside – by pure luck as we saw someone getting out and managed to convince the cleaning lady to let us in as well, for just a few minutes.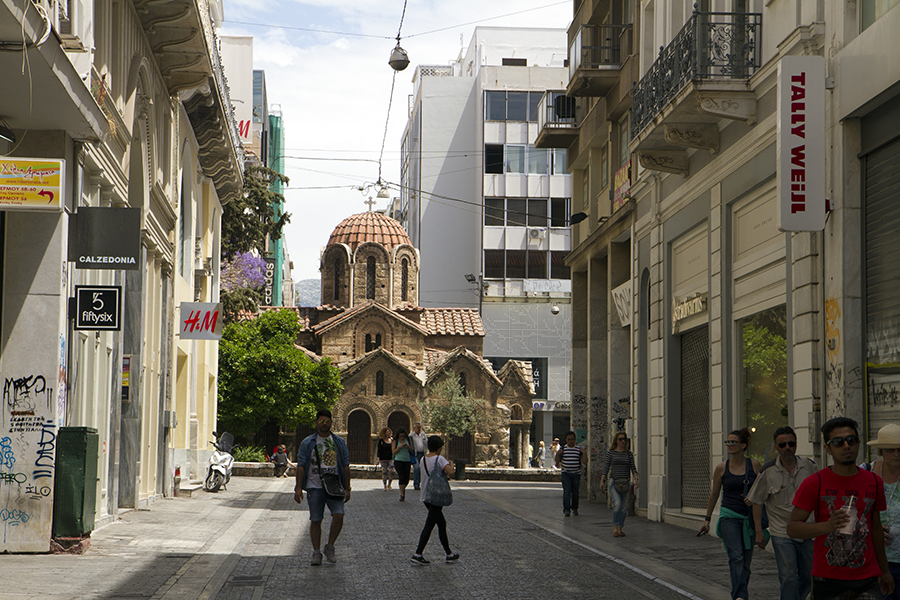 As if often the case in Athens, the church is a lot older then the neighborhood around it.  It is thought to have been built in the 11th century, probably around 1050 (according to Wikipedia).  It may have been part of a convent at some time.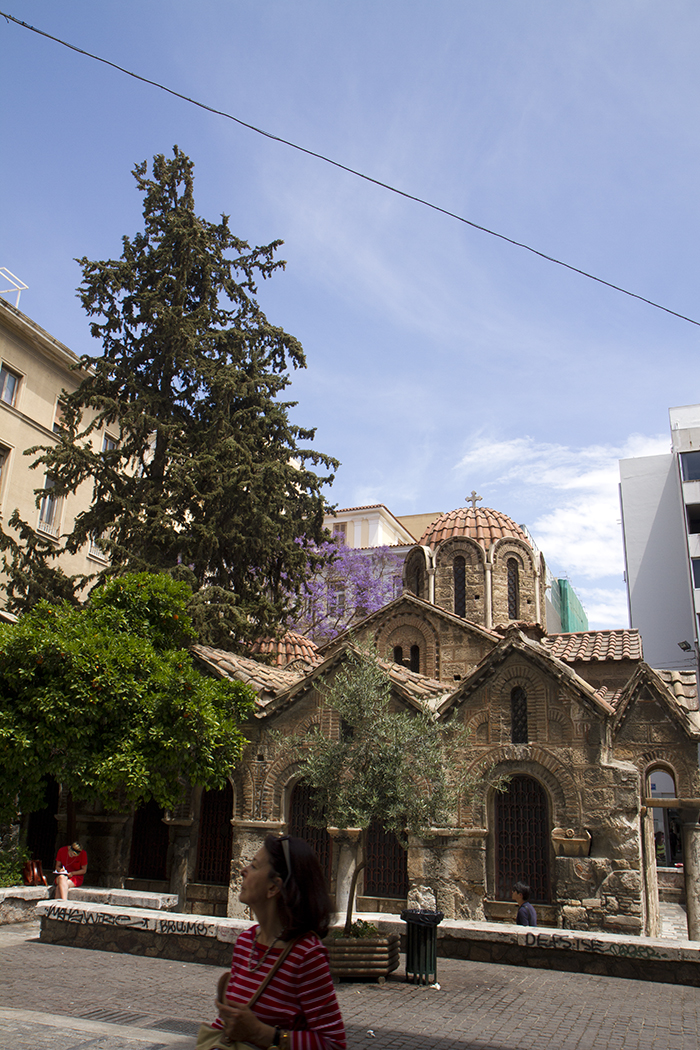 We spent the first night at the Hilton, and our view of the Parthenon and Acropolis was blocked by a construction crane.  When we joined the tour group, we moved to a different hotel, much closer to the Acropolis and we had this great view f the Parthenon from our room.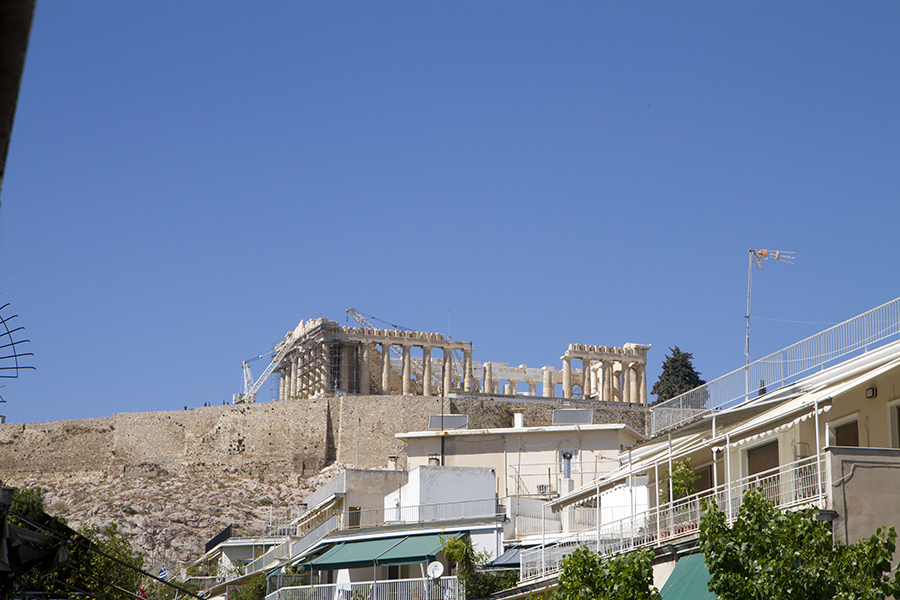 (437 Page Views)