Yes, we went to Iowa in August 2019.  There was a very good reason for that: Bee had to drive a large farm tractor.
We also went to the Iowa State Fair and visited Madison County.  We had a really nice trip.
The tractor deal was a promise made by a friend many years before that and she did come through – her brother provided the tractor and the instructions.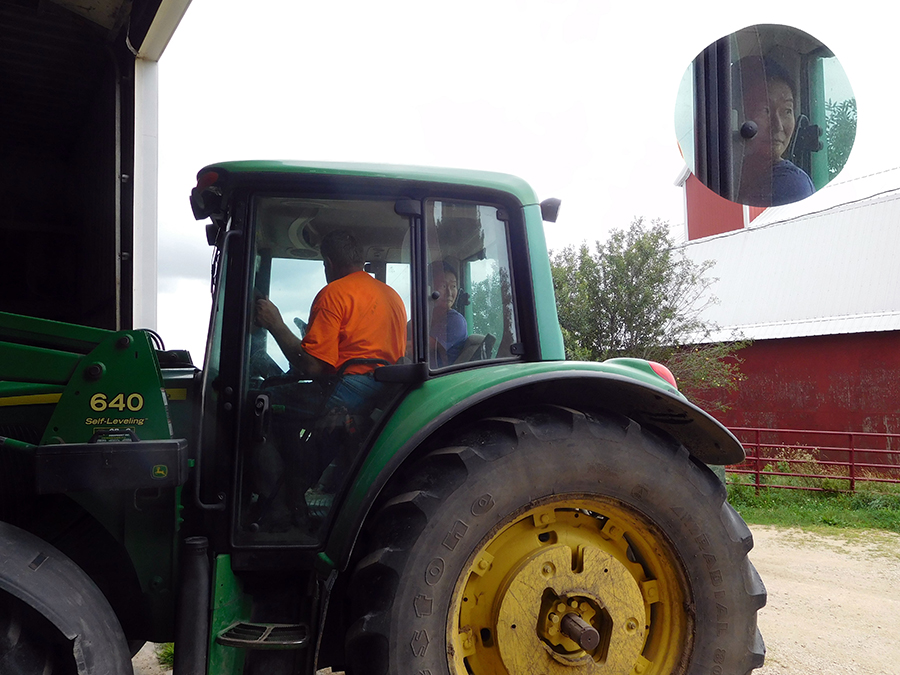 Bee was concentrating hard for the maneuver to take the tractor out of the hangar.  It would not ave been good to crash right away.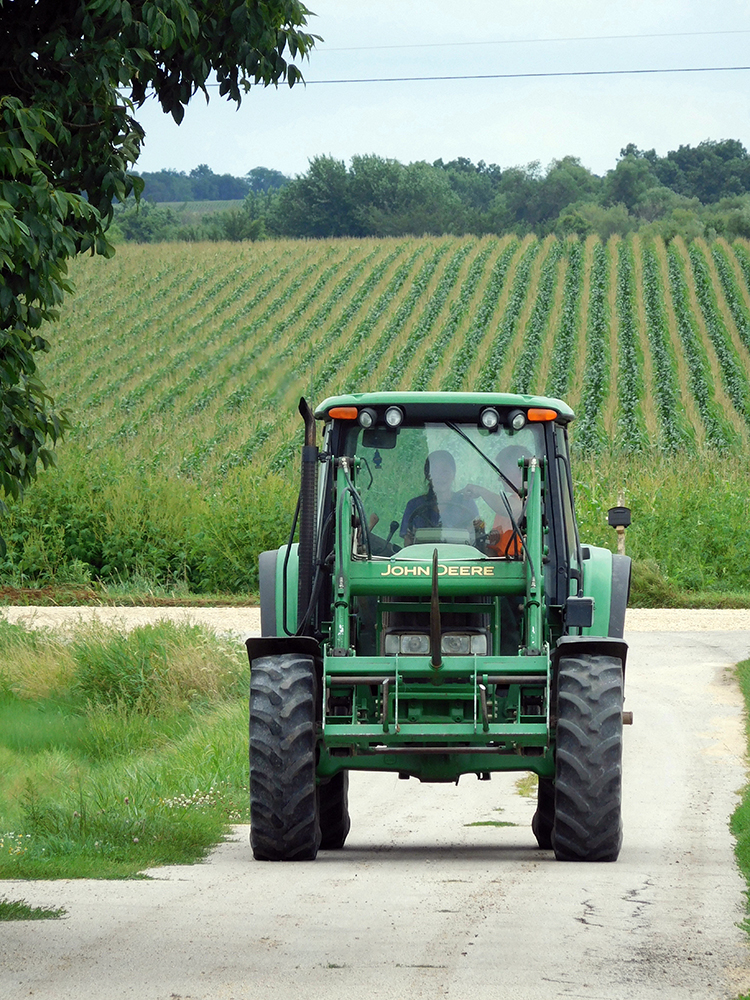 It was not a very long ride, just enough to get a feel of the "beast" and say "I did it!"  We were fascinated by the switch with a hare and a tortoise – allowed to select between high and low speed.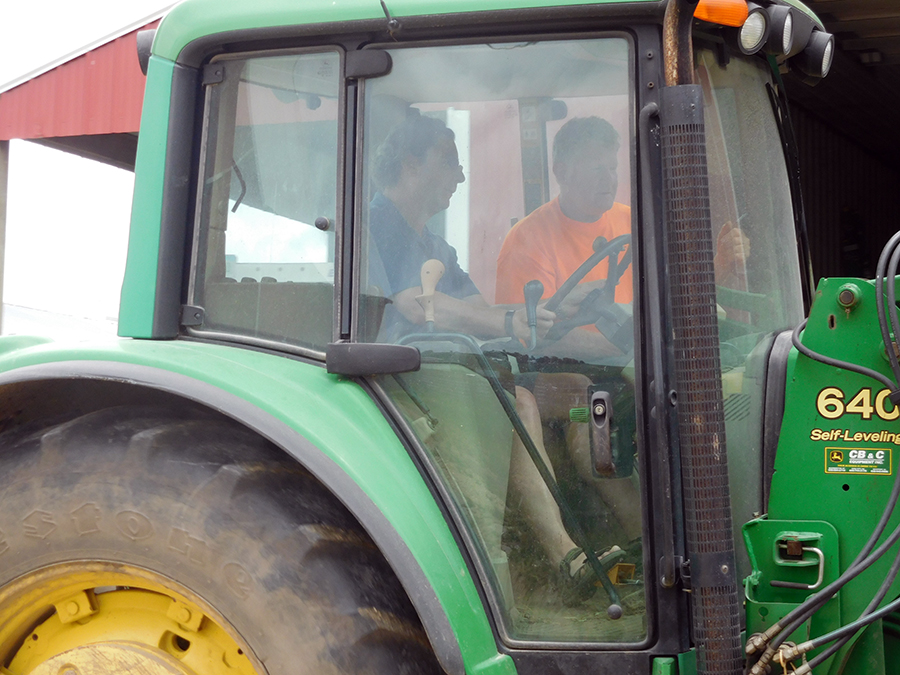 While we were there, I drove it too.  It was by far the largest tractor I ever drove.  The oldest one must have been the Porsche I drove in the 70's in Belgium – it was over 30 years old at the time.
The State Fair was quite an occasion.  Neither of us ad ever been to one and so it was an opportunity to see a side of American Culture that few visitors see; even a lot of Americans who live in cities have never been to a state fair.  We saw lots of farm animals, a wagon driving competition, explored some very large tractors, had chicken on a stick and tasted the six wines who had won the "Best" awards that year.  At the end of the day, we saw a concert by "Foreigner" (great – but I did not care at all for the opening act!)
This was a new experience for me: the first time I did not finish the glasses that were offered in a wine tasting.  Actually I finished one out of the six that was drinkable – the other five were way, way too sweet for my taste.  Later on during this trip, we went to one of the wineries in Madison County (The Covered Bridge Winery) and found very nice wine.  We started talking with the Winemaker and he reminded me that in judging wine, one has to differentiate between wine that one likes, and wine that is well made.  The wines that win the competition are very well made, but maybe not in a way that I like; that is a good point that I had not thought about before.  From that point on, I am now saying "I do not like that wine" rather than "that is not a good wine".  Apparently people in Iowa prefer sweeter wines and most winemakers will make a sweeter wine to please the local palate – surprisingly enough, they do not make wine to please just me and I have to accept that.
After two days in the Des Moines area, we decided to move to Winterset, in the middle of Madison County where we had booked at the beautiful Heavenly Habitat Bed and Breakfast.  More on that at the bottom of this post.  On the way, we stopped at the Living History Farms – a large park where life in Iowa 100-150 years ago has been recreated with some original buildings.  We had a very interesting visit starting with the farms which are only reachable by taking local transport – a cart pulled by a tractor.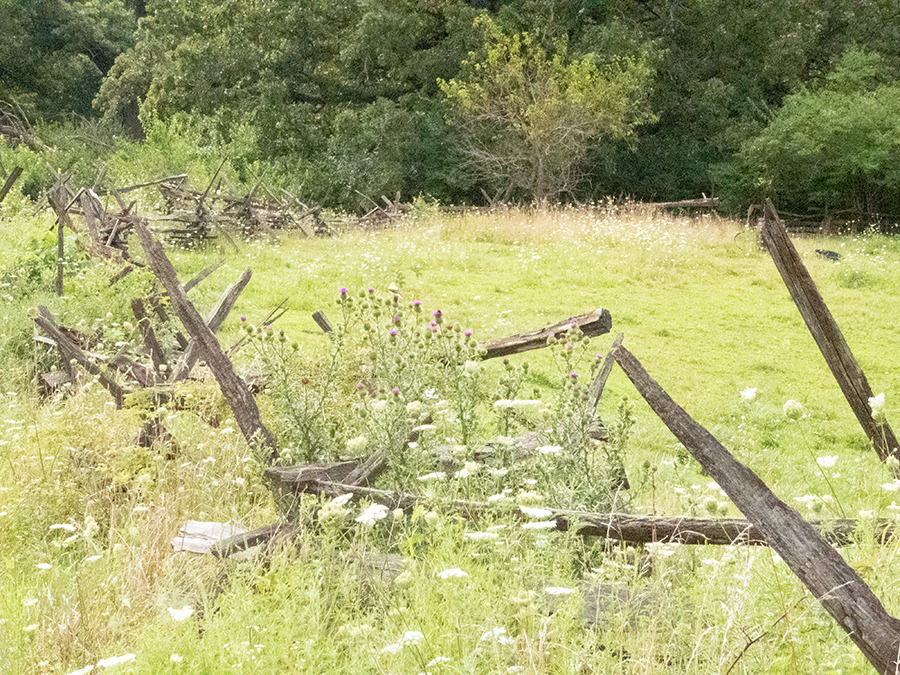 We went for a walk in the fields and saw this fence overgrown with wild flowers – very simple way to separate fields if you do not need barbed wire to keep animals in or out.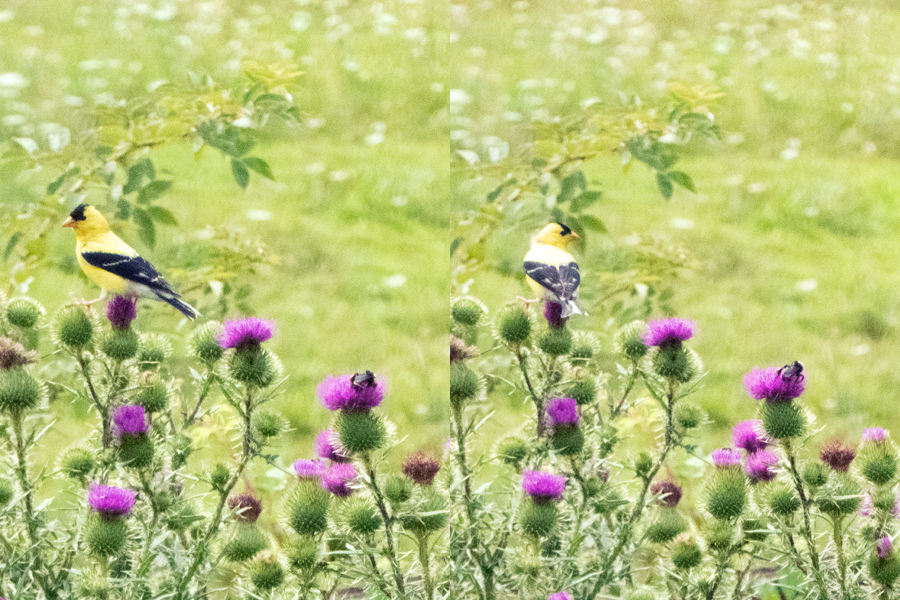 Not far from the fence we saw this beautiful bird who did not seem to mind our being there – or maybe he was waiting for us to leave so he could eat the bug in peace.  He is very discreet, keeping an eye on the bug, but looking distracted while doing so.