In a short lull in the Covid19 Pandemic, we decided to go to Big Bend National Park.
We had actually booked the Chisos Mountain Lodge, in the middle of the park, for the first week in June six months earlier as this was a trip we really wanted to do.  However, the lodge was still closed.  We read that the Park would reopen on June 1, 2020 for day-use only so we made preparations and decided to drive there with a short stop in San Antonio on the way.
We rented a house in the Terlingua Ranch district so that we would have cooking facilities and be more independent; we also brought essentially all of own food and drinks as we read that not much was available locally.  We arrived to a wonderful house on Jun 1 around 4PM and settled in.
On 2 June, we drove into the park early in the morning – we quickly found out that this was a good strategy: (1) there was no one to collect our money at the entrance gate and (2) we were ahead of whatever crowd would come in.
One warning – if you do not like photos of wide-open panoramas, you might as well stop right here!  Big Bend is nothing if not wide open country with many different types of views, but always expansive.
As we drove into the park heading for the Santa Elena Canyon I could not resist this shot, just to prove the point above…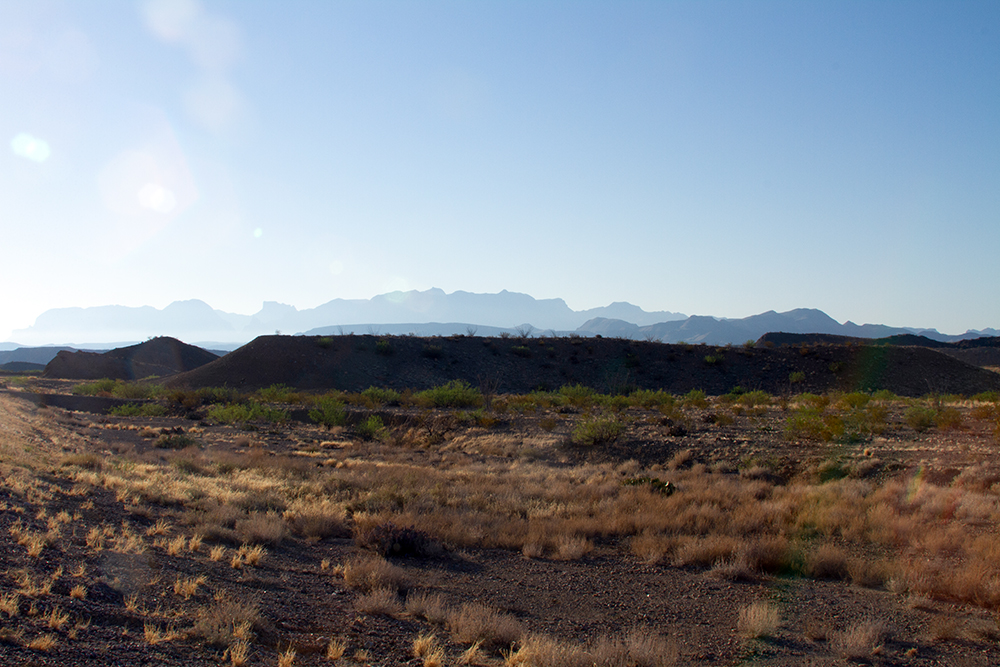 I did not drive very fast, we we were able to stop for the odd wild-life on the side of the road – this one was difficult to miss…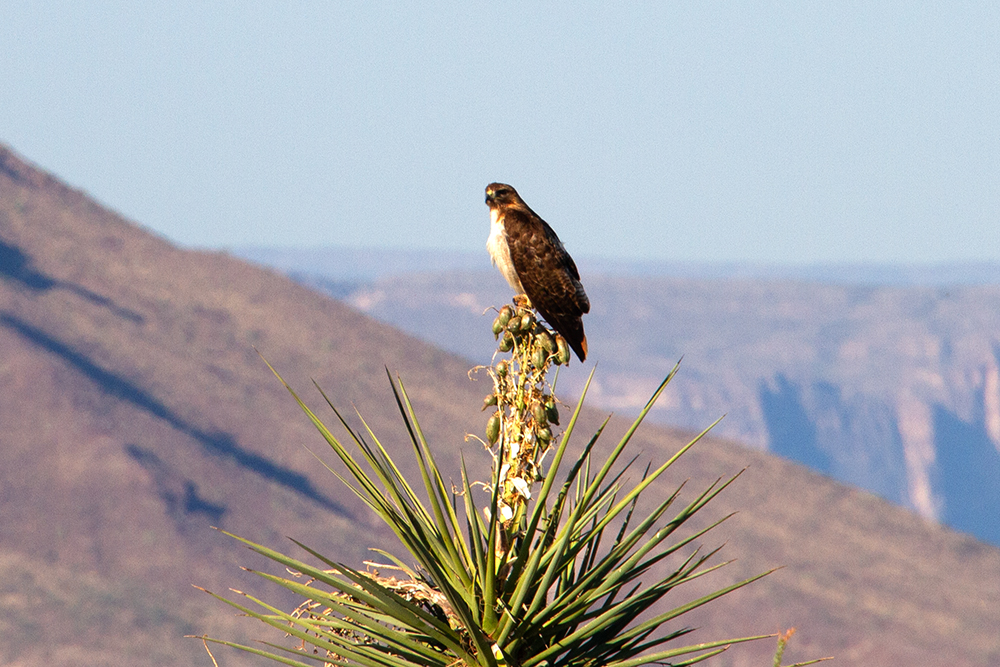 As I was photographing, he decided to fly away.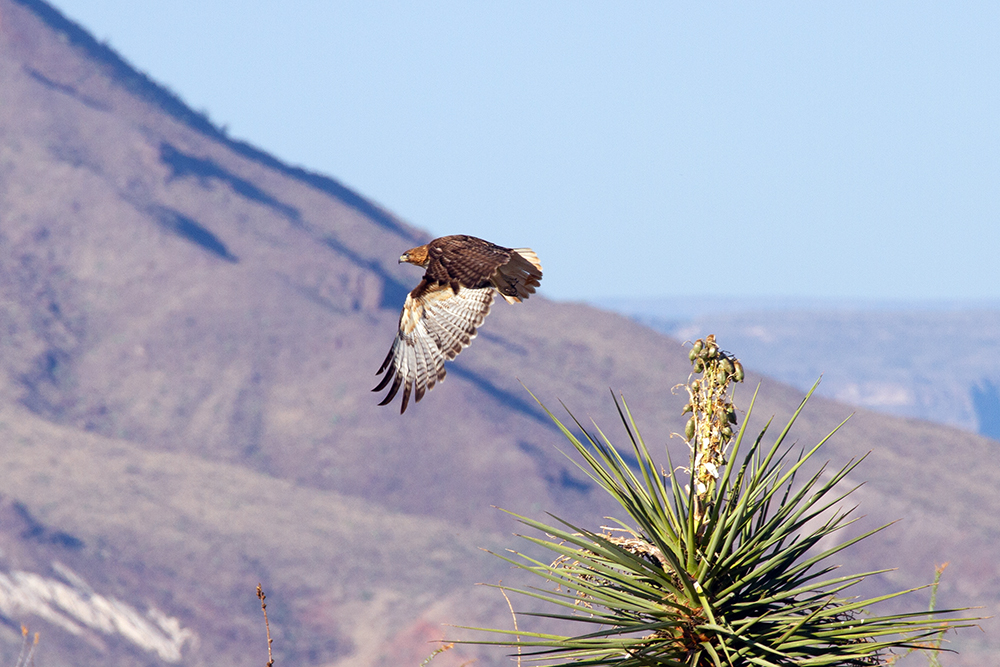 This last one is probably the best … we were so close, I hardly needed to crop this photo to make it look better.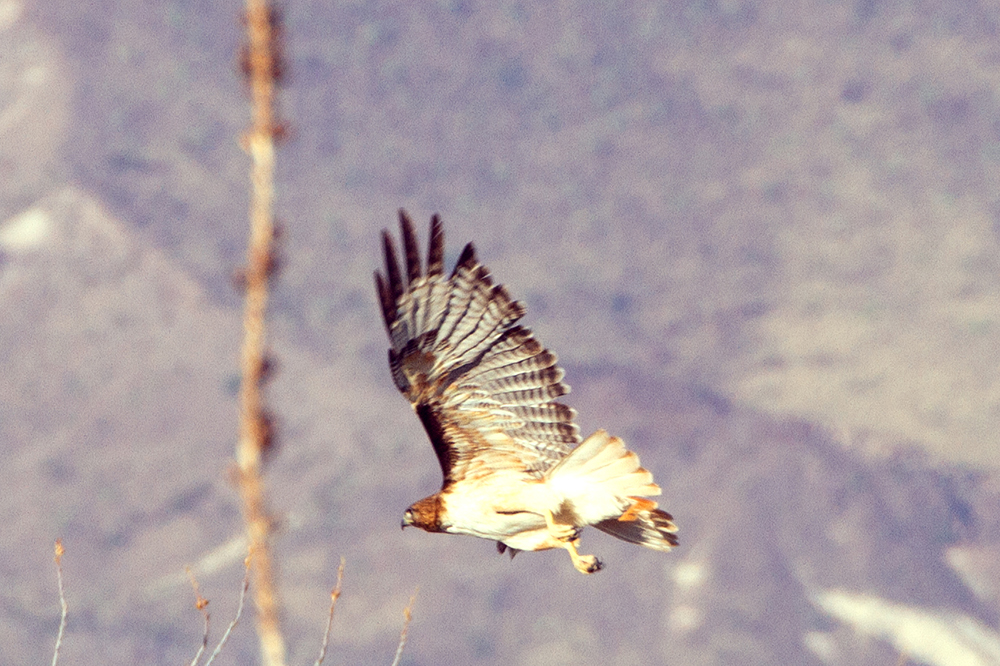 Even early morning (about 9:30) it was already hot as we prepared to explore the Santa Elena Canyon.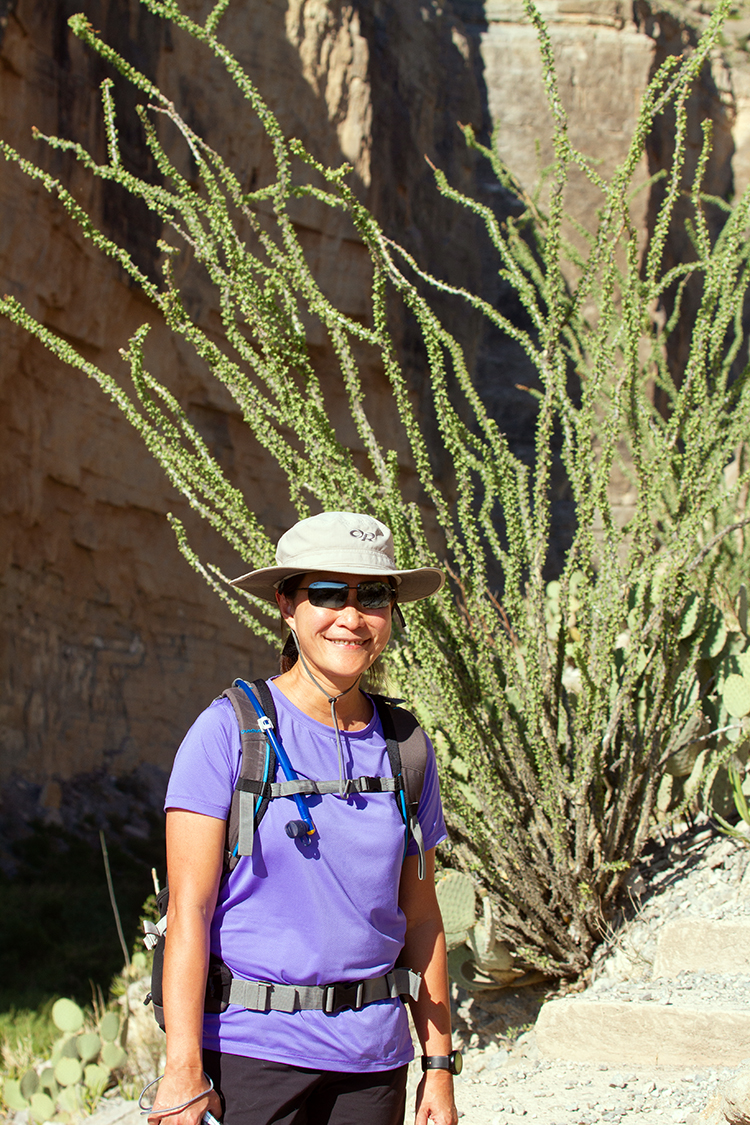 Here is the view as we approached the canyon.  The Rio Grande makes the border between Texas (USA) and Mexico.  The left side of the canyon is in Mexico.