We are completing our wonderful trip after such a wonderful evening.
As we are heading towards Petersburg we run into more wales.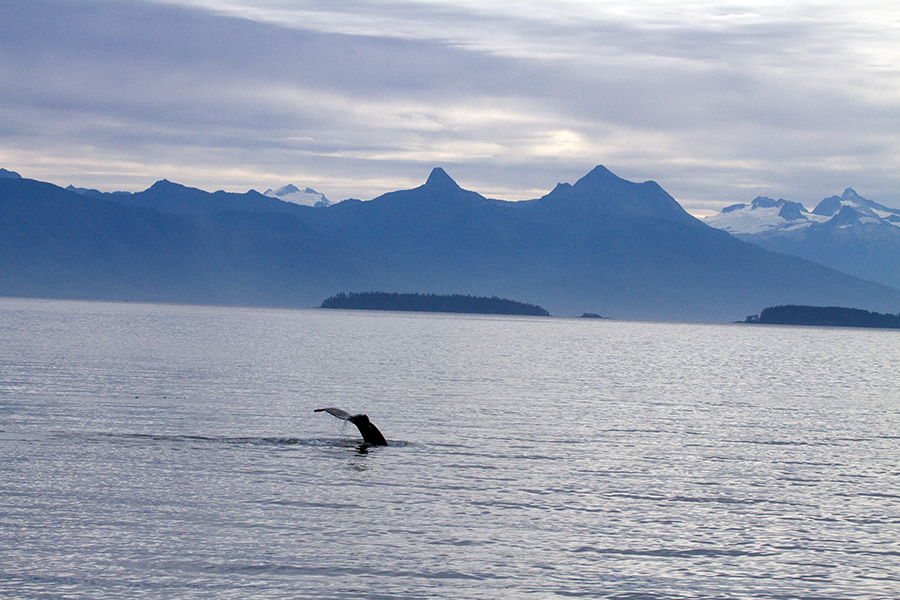 It is impossible to tire of the view of the tail from a diving whale in such scenery – maybe you are tired of these photos, so I will try to be even more creative for this last blog.  We did have a lot to see in the last two days.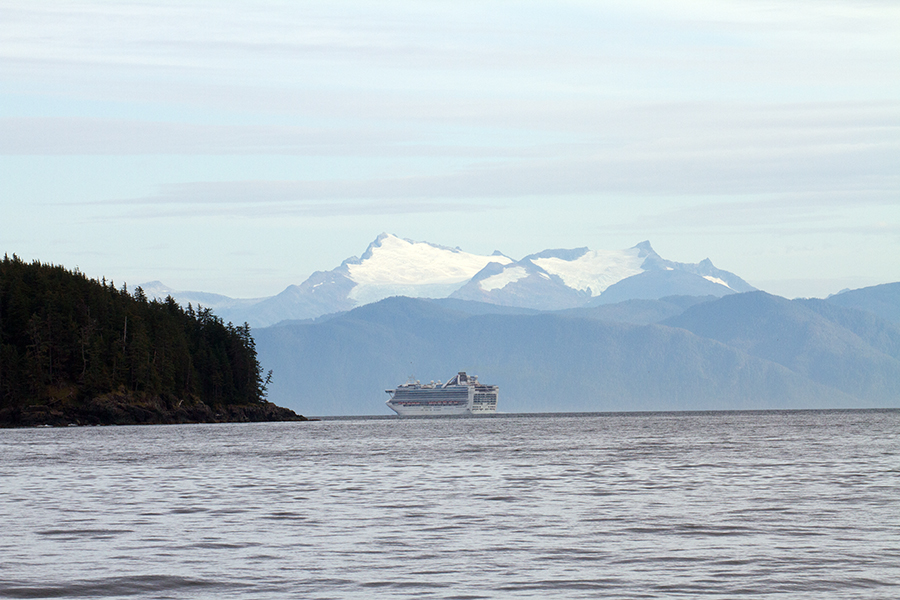 We continued to stay away from the larger cruise ships. At a distance, they are not too bad…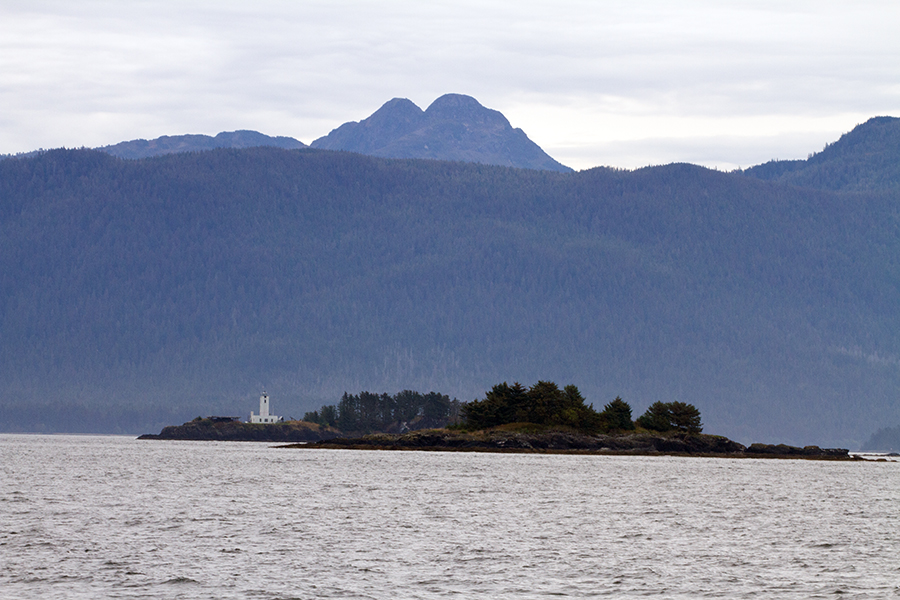 Cruising along Storm Islands that lies between Stephens Passage and Frederick Sound.  It has an interesting light house called the Five Finger Light House, unfortunately no longer in use.  It was first lit on a very auspicious date – spring equinox of 1902, the second lighthouse to be lit in Alaska.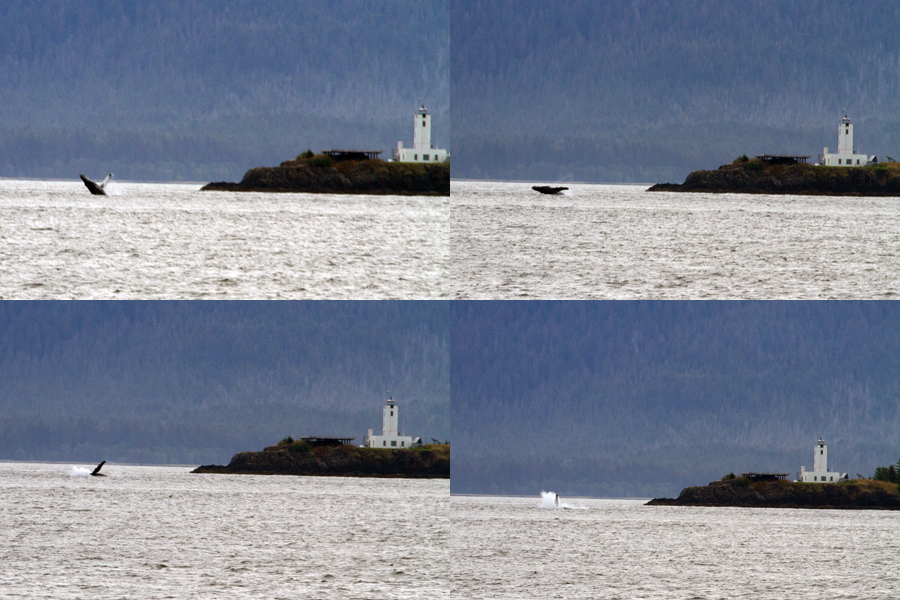 The lighthouse appears to be a magnet for breaching whales.  We sat there for quite some time just watching one whale and then another doing this several times in a row.  Not a full breach, but close to 50% of the whale comes out of the water in the sequence above. Continue reading Alaska – Part 4 →