At the end of June, I went on a great cycle ride with a few friends.  I did not tell them exactly where we were going, other than the starting point, but I knew that, like me, they would be fascinated.  I had not been able to plan the weather, unfortunately, and so it was cold and we had a littl;e rain, but fortunately nothing serious.  We started riding along the Canal du Centre, which soon branched into two section, the old canal and a new canal that was built in the early 90's.
I have borrowed photos from my friends as well – not all photos below are mine.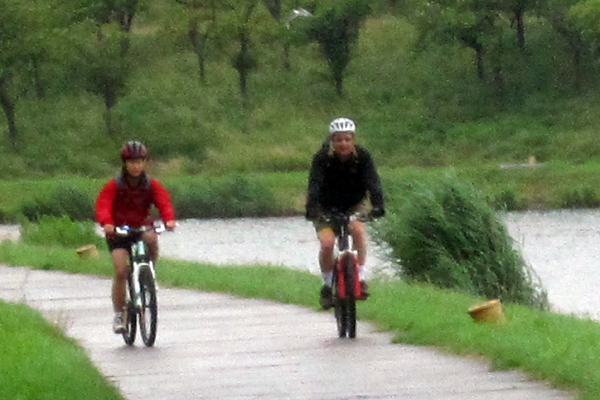 As I said, the weather was not great, but we were still having fun.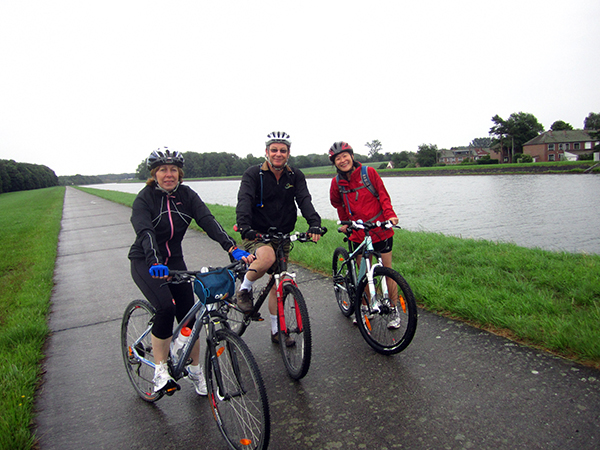 In order to build the new canal, engineers had to 'improvise'.  They could not necessarily follow the lay of the land (a canal needs to be rather flat!) and so there were places where they had to build a canal-bridge over streets and other obstructions.  Here is the larger of these bridges.  It is nice to notice that technology can co-exist with traditions: there is a shepherd watching a flock of sheep grazing on the side of the pond below …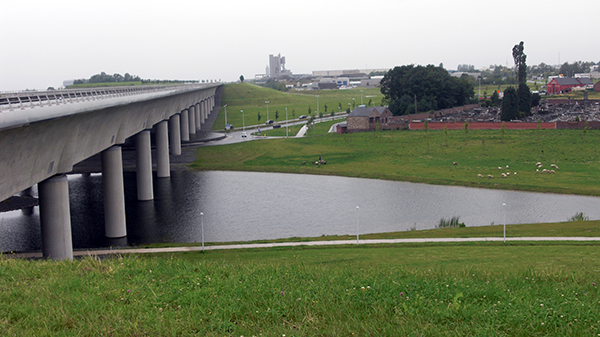 The first major stop of the ride, and also the reason why the new canal had been built: The new Ship Elevators at Strepy-Thieu.  These are now the highest such elevators in the world with a height of 73 m; as a comparison, the world's highest standard locks are on the Irtysh River in Kazakhstan and are 42 m high (the 6 Gatun Locks at the end of the Panama Canal only lift ships a total of 25.9m).  I had recce'd the ride in March, when the weather was a lot better and took this photo.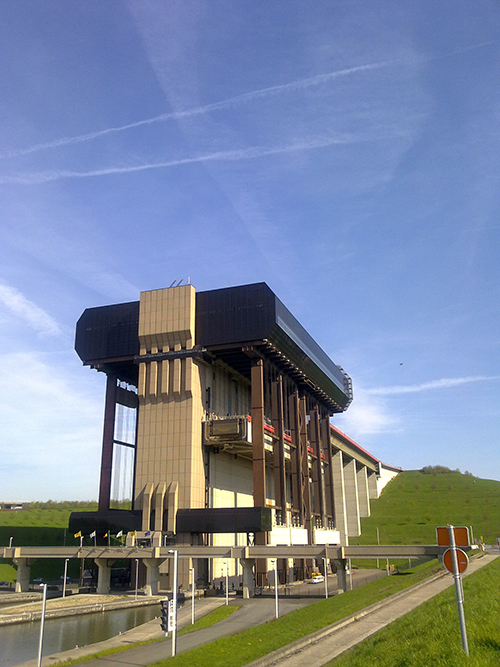 We approached from the other side.