This is long overdue … and there are tww reasons for it: (1) I have been very busy and (2) it is both a pleasant and a tough experience for me to go over that day.
A week before I left Singapore, Papillon and Friends organised a party for me at my favorite beer joint – however, they were able to find a branch I had not visited yet.  We got together at the Breweks on Bukit Timah, not far from Sixth Avenue.  It is smaller than their place across from Clark Key and so more intimate – we had about half the place to ourselves.  I decided to take a taxi so I would not have to worry about how to get home.
A few guests were there already when I arrived.  Here Freddy (main organiser and much much more) and Hans.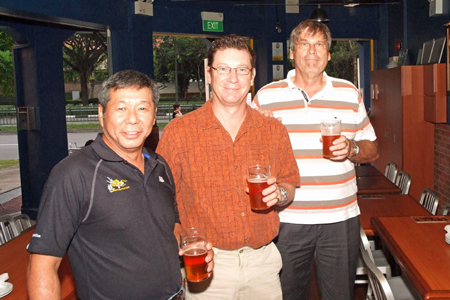 People kept on trickling in little by little – Wong and Vincent soon arrived – Vincent is the "godfather" of Dragon Boat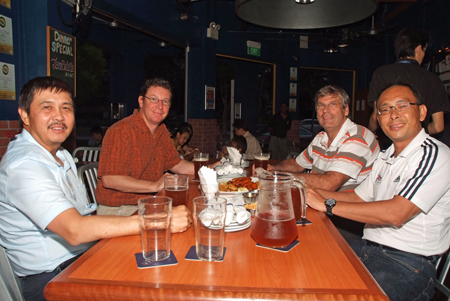 and Christie and William – I hope you realise how unusual it is to see Christie with a beer – and she did it just for me!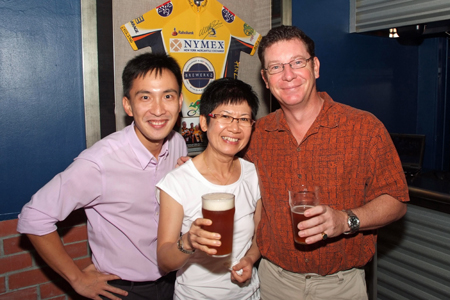 soon too many to name … but I will still try – added are Ben (actually behind the camera for most of the pictures…), Dennis, Jessica, and Su Li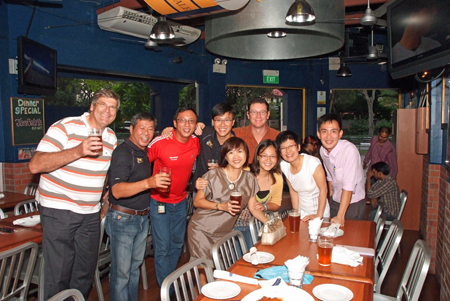 We had beer (of course) and food with more people showing up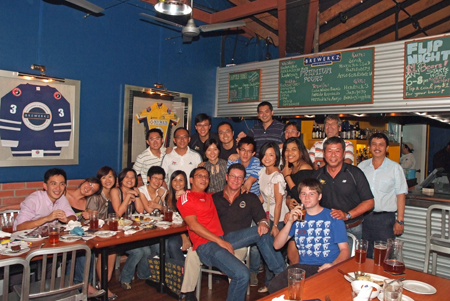 I did mention beer didn't I …
We even had an uninvited guest – I have no idea who is the person in front of Freddy – he just showed up for the pictures….  Then is was time for dessert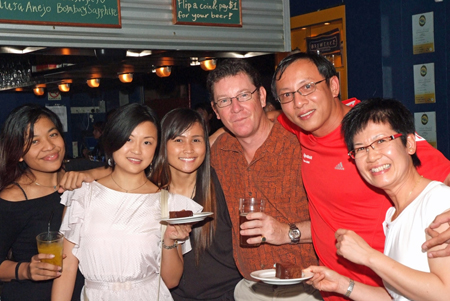 and speeches, and more speeches, and prizes – I received an unexpected gift from Brewerks, a very nice polo shirt given to me by their branch manager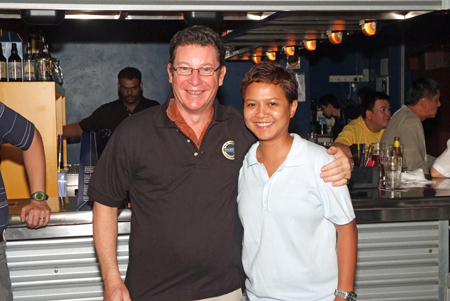 and one from Papillon – this is the back side of it – notice how Ben was able to catch my better side in his sketch…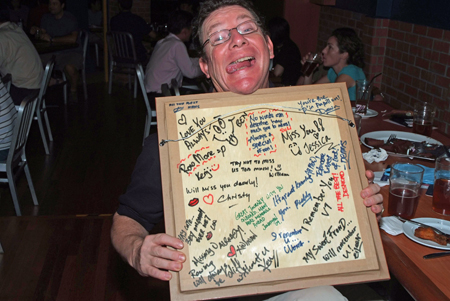 I did mention beer, right? The girls …. and Hans (why?) and the front of the frame, with an actual rowing shirt for the 2009 season which I will miss.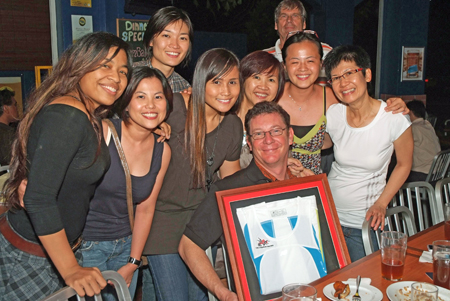 and the boys …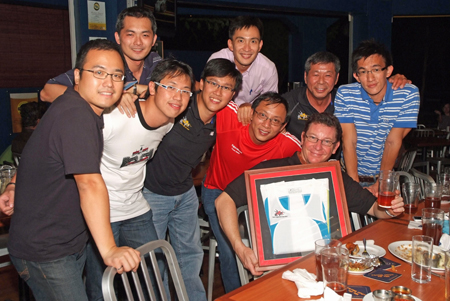 and the whole gang …
I am so glad I did not have to drive home after that!
Thanks to all for a wonderful time, and not just the party, but … you know what I mean!