pierreo November 16th, 2015
Last Sunday, on a prairie called "Le Chant des Cailles" in the middle of Watermael-Boisfort (one of the communes that comprises the greater Brussels) people slowly gathered but also seemed puzzled.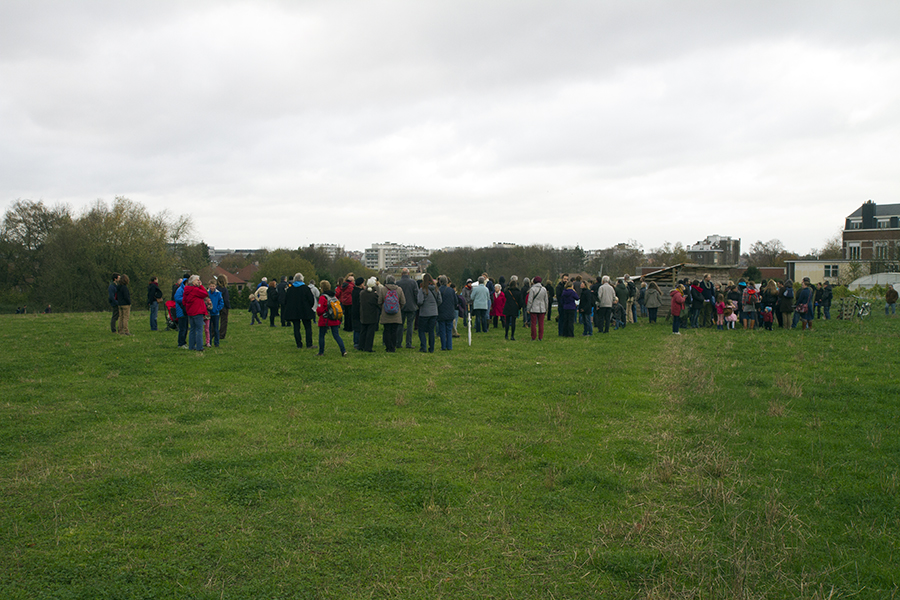 There are vegetables in the garden, but they are ignored by the crowd.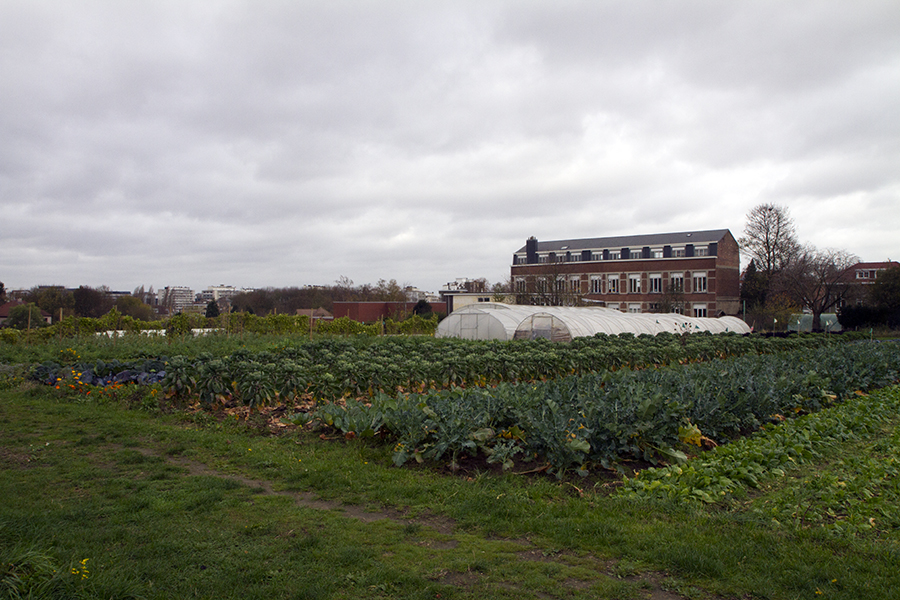 Children are also present, some wearing costumes, but this is not a masked ball.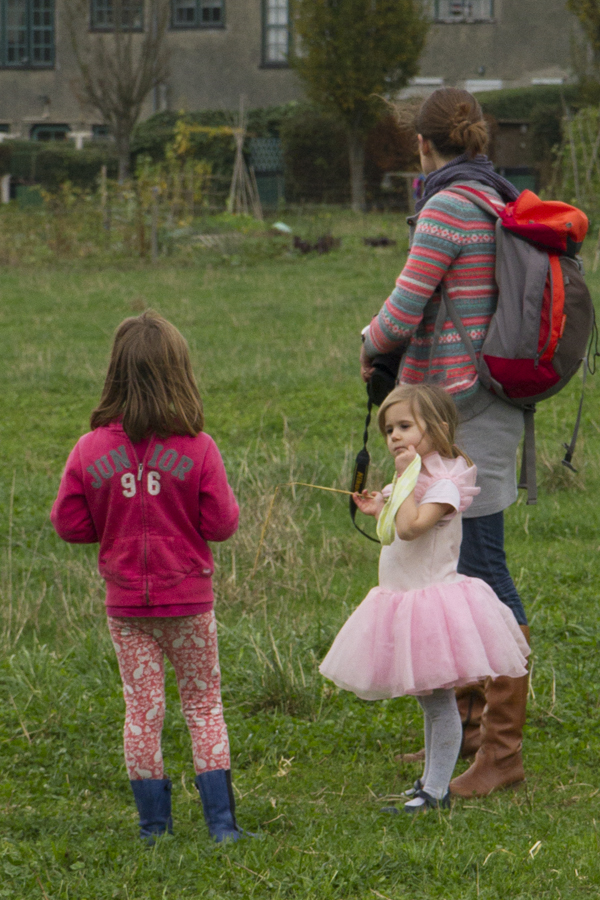 There is sheep wrestling too.  But the only spectators here are other sheep – they actually seem to be very puzzled as to what their "man-friend" Antoine is doing to their boyfriend!  All these are 8-9 month old yews with a single "ram" charged with inseminating them.  He has been quite busy and successful so far!  Jamina later went to reassure the ladies.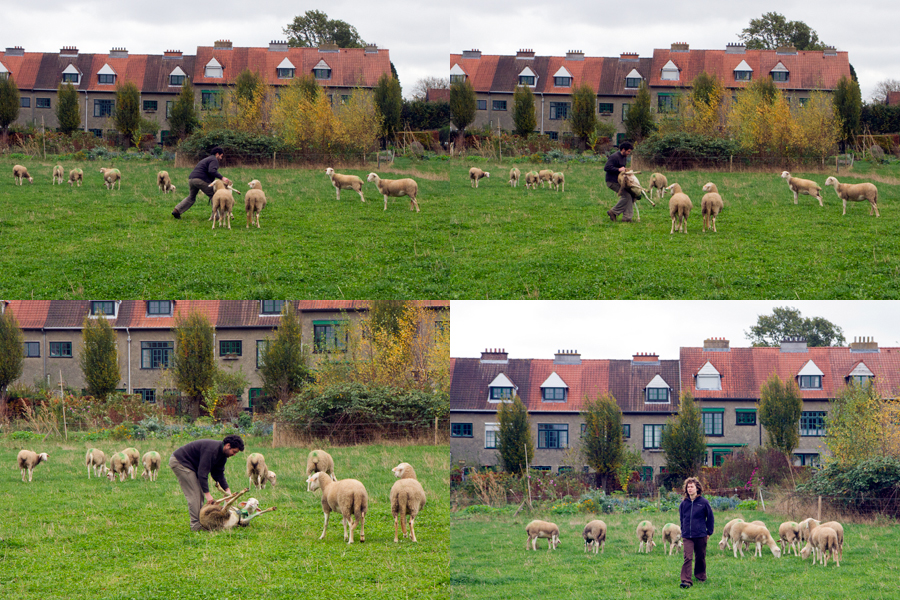 So why the crowd – the anticipation is building as the people move to a local street.  One car came up the street, and upon seeing the unexpected crowd made a quick U-turn and is now fleeing the scene.  There are even professional photographers, who should watch their backs!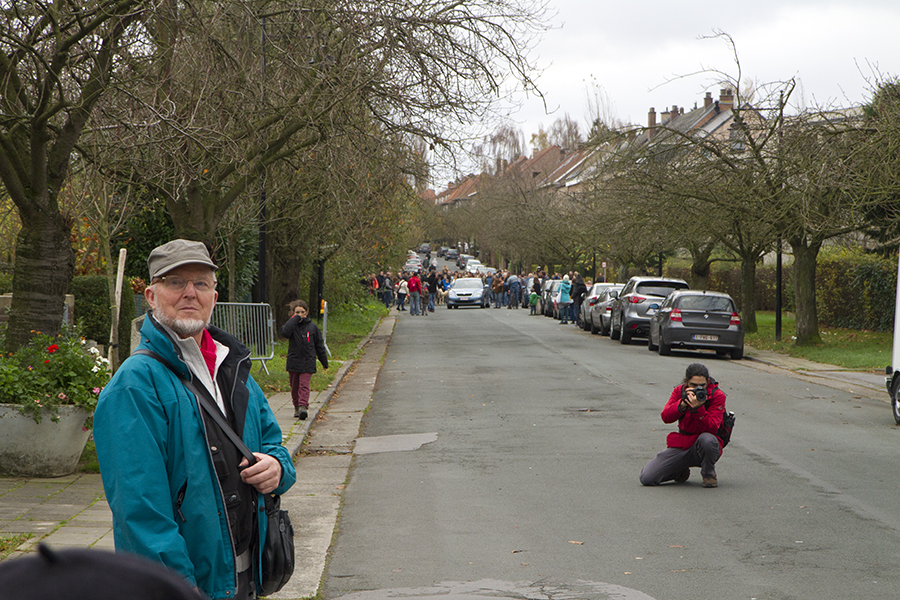 Jeremy has decided that all is OK and the show can begin Continue Reading »
(528 Page Views)