pierreo March 12th, 2019
After two wonderful days in Monteverde, we slowly made our way to Arenal Volcano, first by 4-wheel drive through the mountain, later by boat on Lake Arenal and fianlly back with our driver William for the last few miles.

We first stopped in an area that had pretty good views.  You can guess at Arenal Volcano in the back ground.  It is the somewhat darker shadow capped by a big cloud.  This is how we saw the mountain for our whole stay, it seems…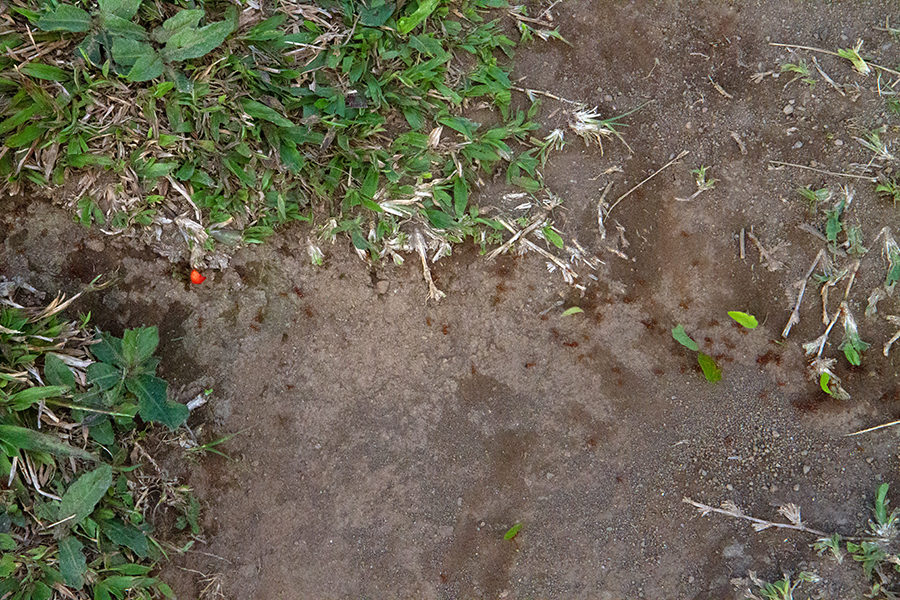 On the way to the view point, we discovered some leaf-cutter ants, hard at work. The pieces of leaf that they carry are several times larger than they are.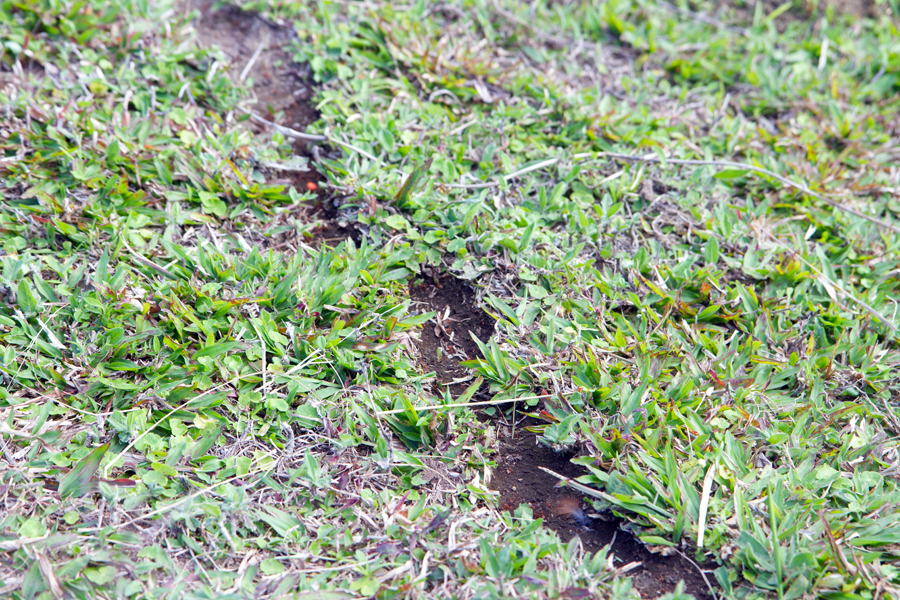 They have been doing this for so long that they have acutally carved a path throug the grass.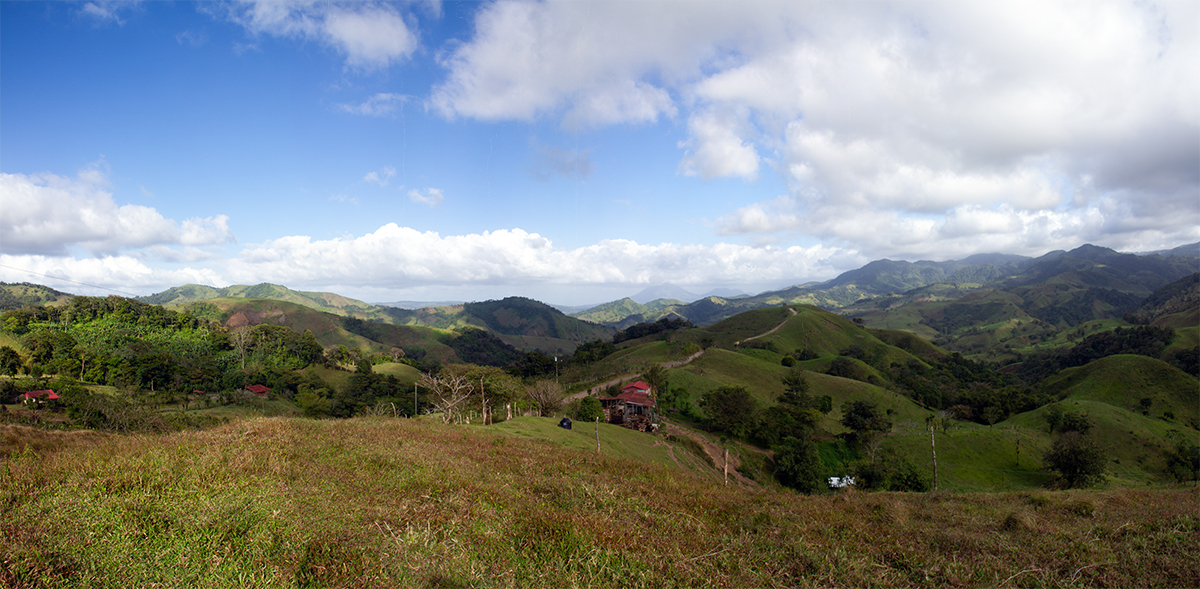 A different view from the same view point.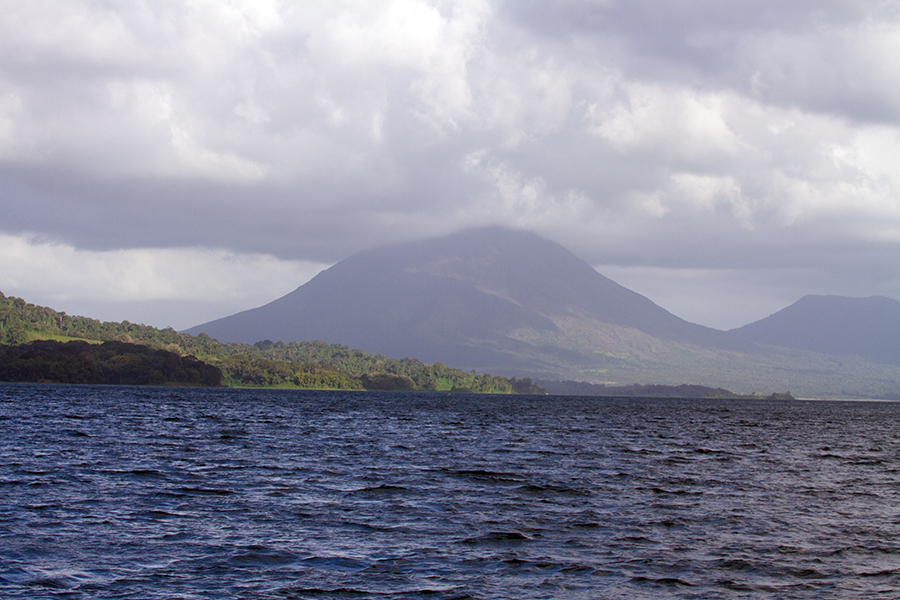 On Arenal Lake, we had a private boat which took us across the lake.  Another typical view of the Volcano – summit still not visible.
There is a lot of bird life on the shores of the lake and we had time to stop and observe.  Great Egret, Cormorants, and Herons are all looking for fish.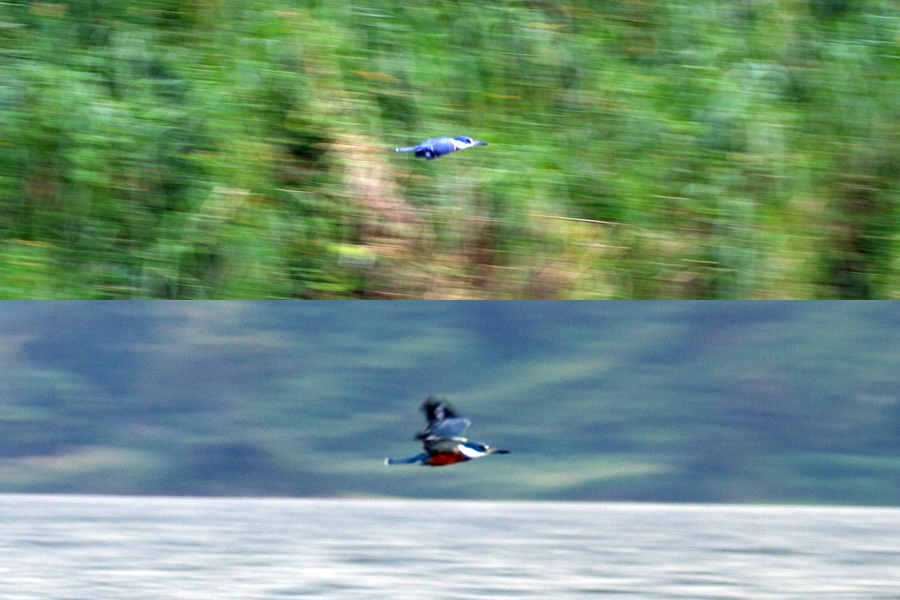 These are not very good pictures, but I was surprised that I was able to get this bird that is flying very fast.  I need to somehow increase the shutter speed if I want to do that again, but in the heat of the moment, it is difficult to adjust your camera.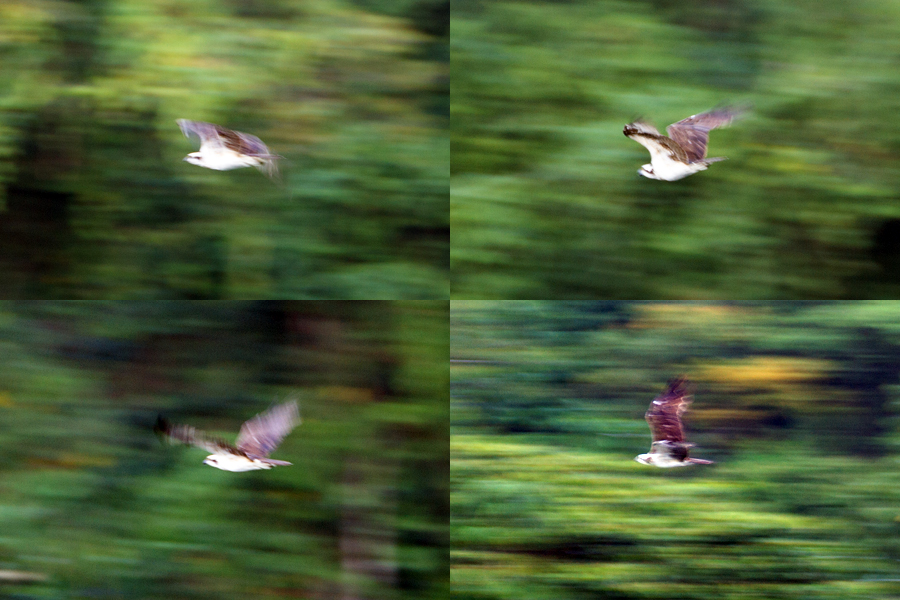 Caught this Osprey in full flight too – only osprey we saw, I think.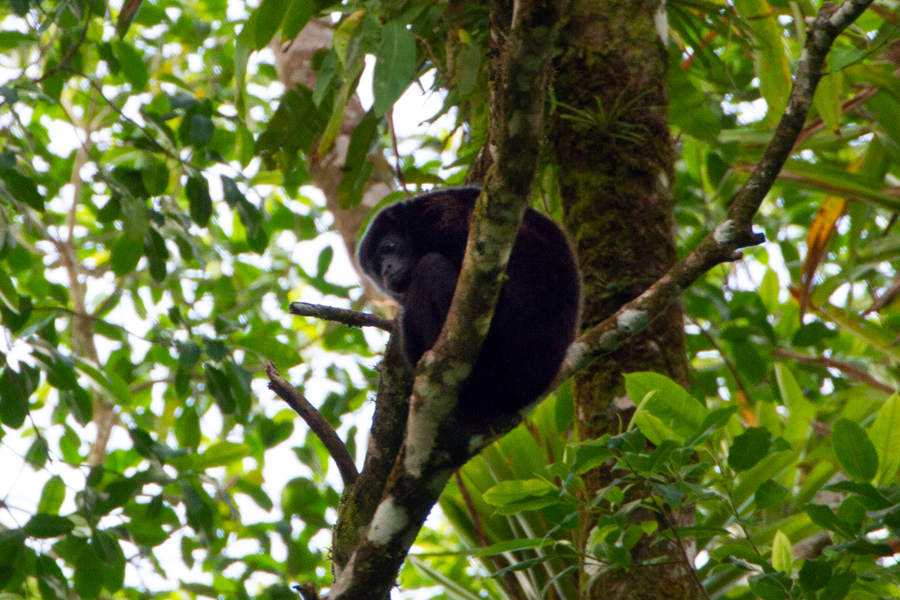 High in the trees, we even saw a howler monkey, not howling, but just relaxing, looking at the tourists sail by.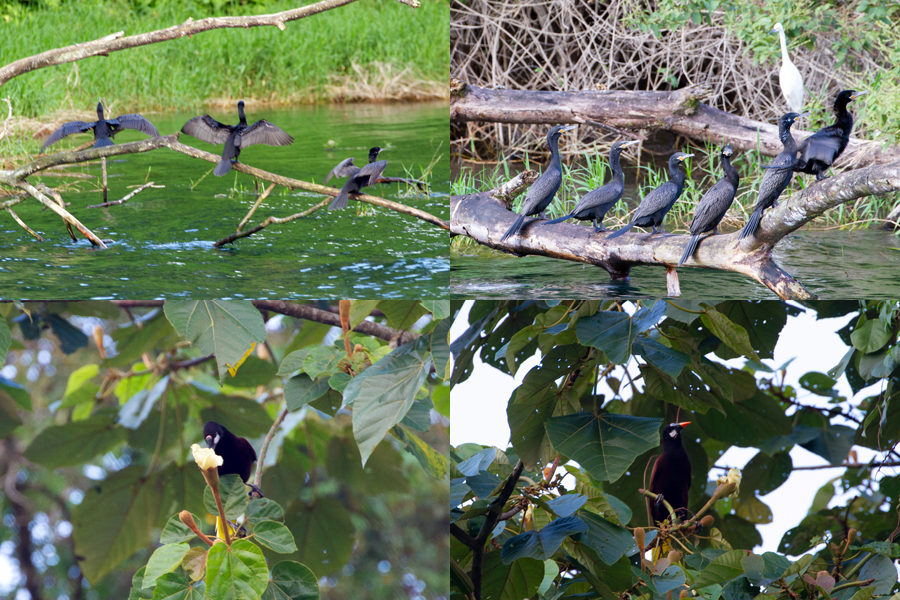 Cormorants and other birds a plenty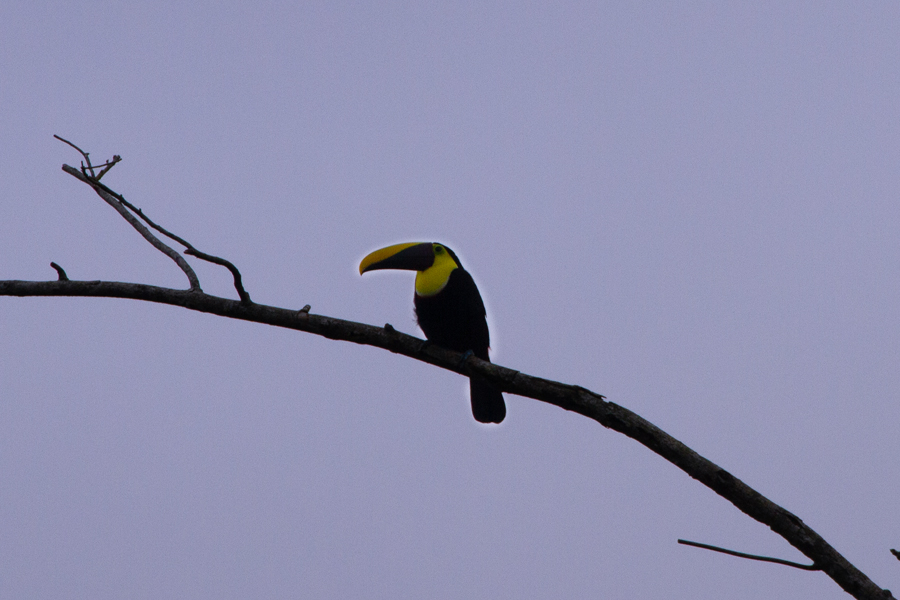 The next morning we saw our second Toucan, the other major species of them in Costa Rica.  I am particularly happy with this one as I was the first to see it, out of the corner of my eyes.  It was rather easy to spot as it was all alone at the top of the leafless tree.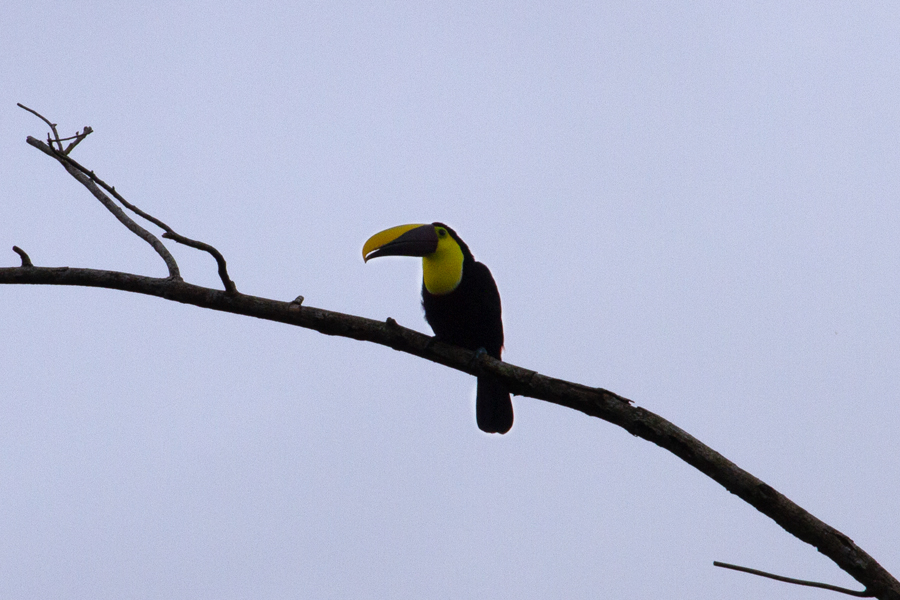 Posed long enough to take several shots, this one with its beak slightly open.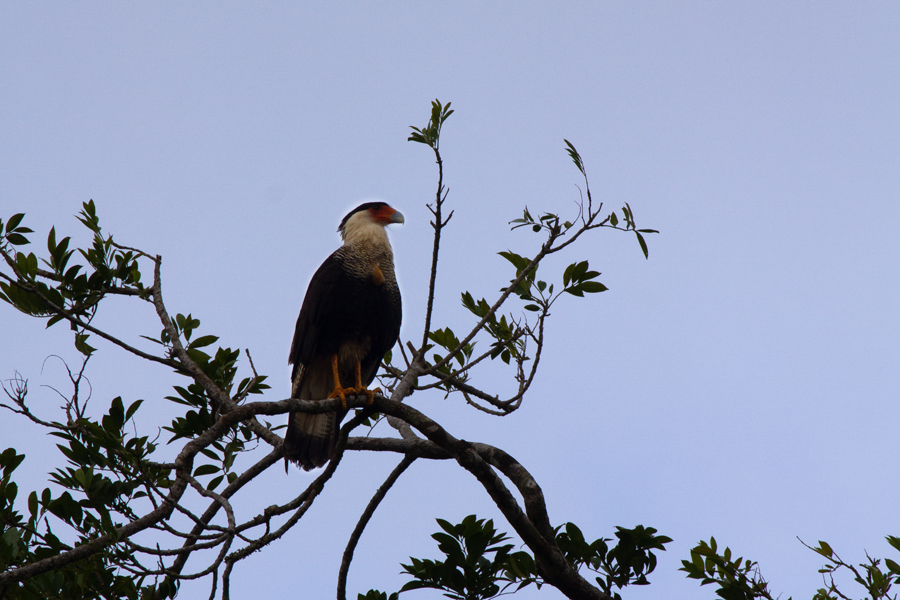 This, I believe, is a crested Caracara, rather large bird.  We spotted it along the road on our way to our first walk of the day in Arenal.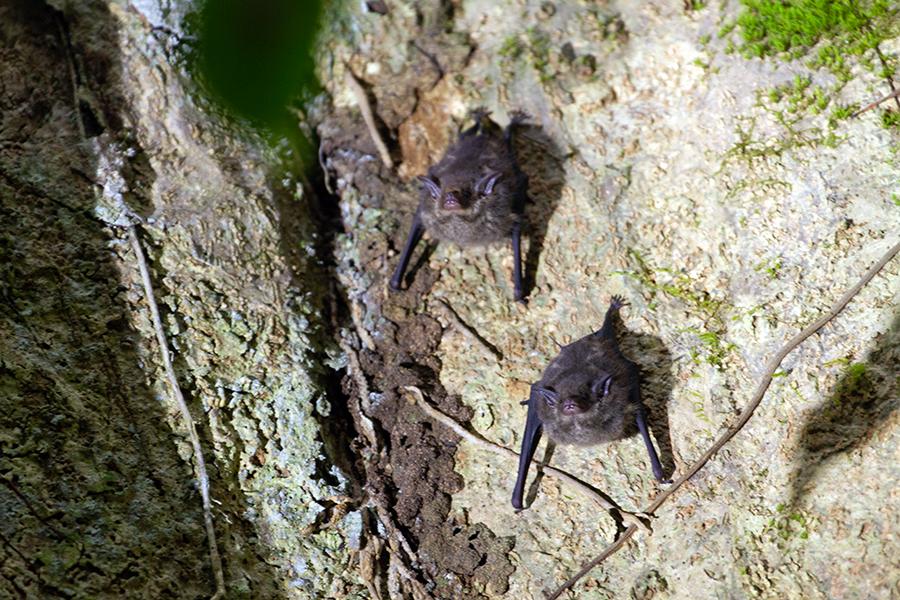 Bats hanging onto a tree, sound asleep.  If you look closely, it looks like each has one eye open, but that is actually their nozzle and mouth.
Saw a little tiny snake – no danger of this one even biting you finger off.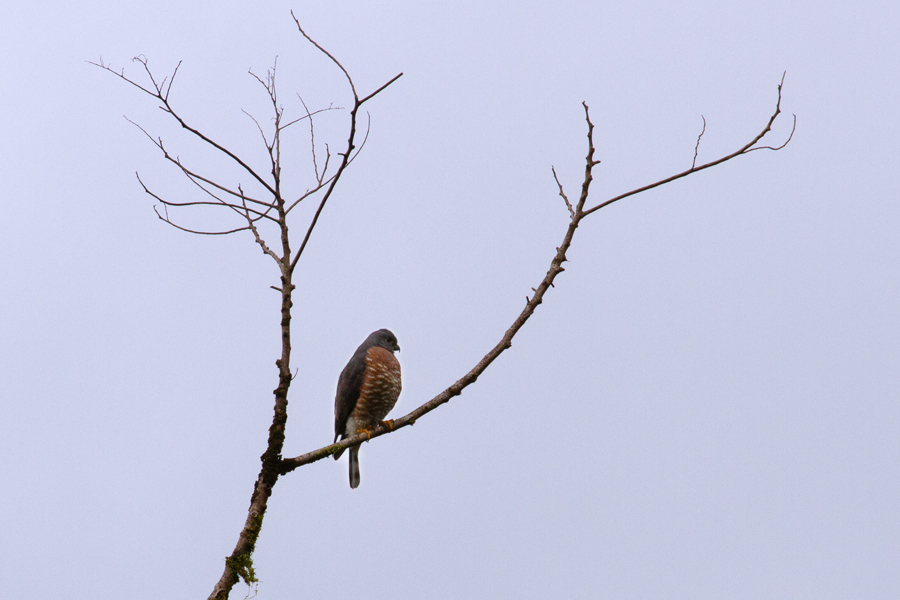 This is probably a Kestrel, much smaller that the Caracara.  I should have written these down, but was too busy taking pictures.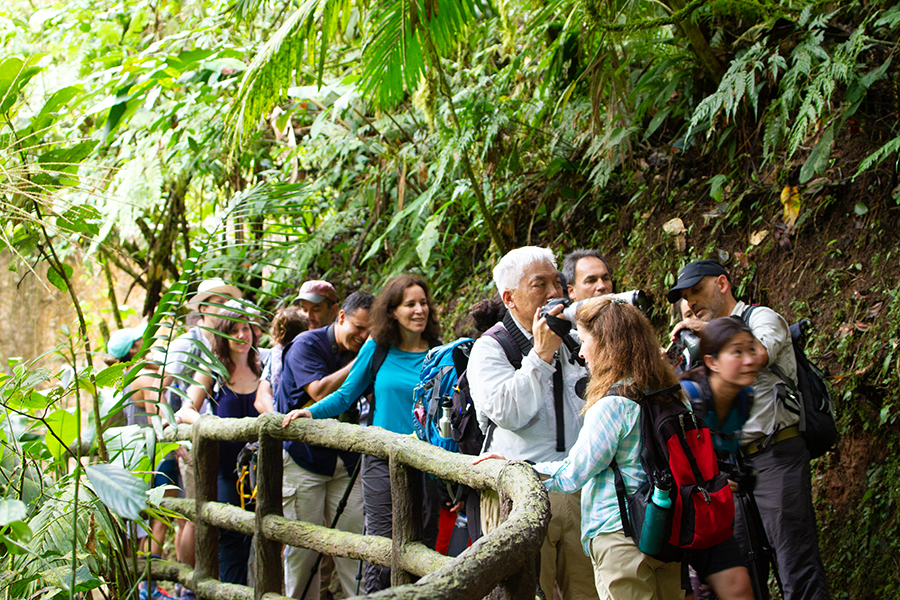 When you see a group of people looking in one direction, you know there must be something special to see …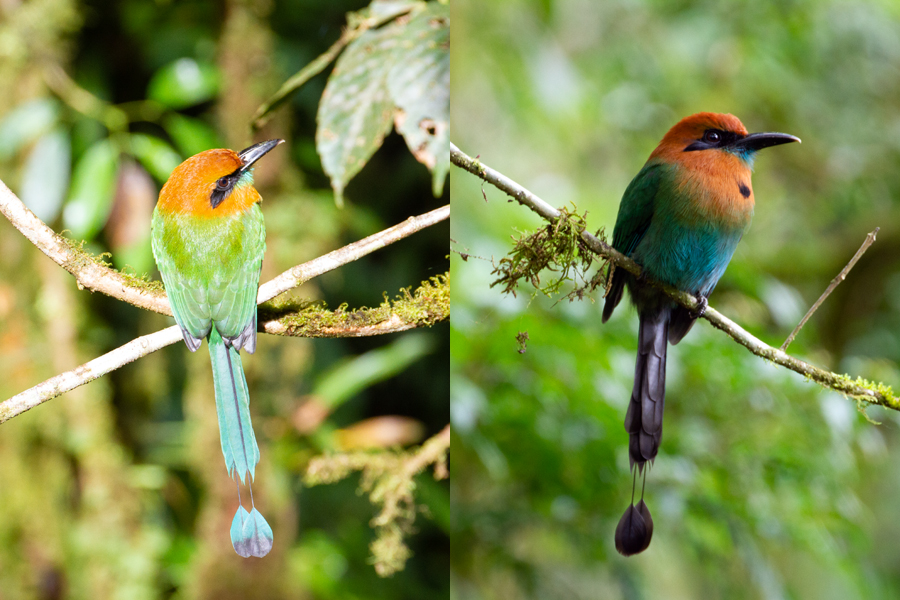 This looks like a turquoise-browed Motmot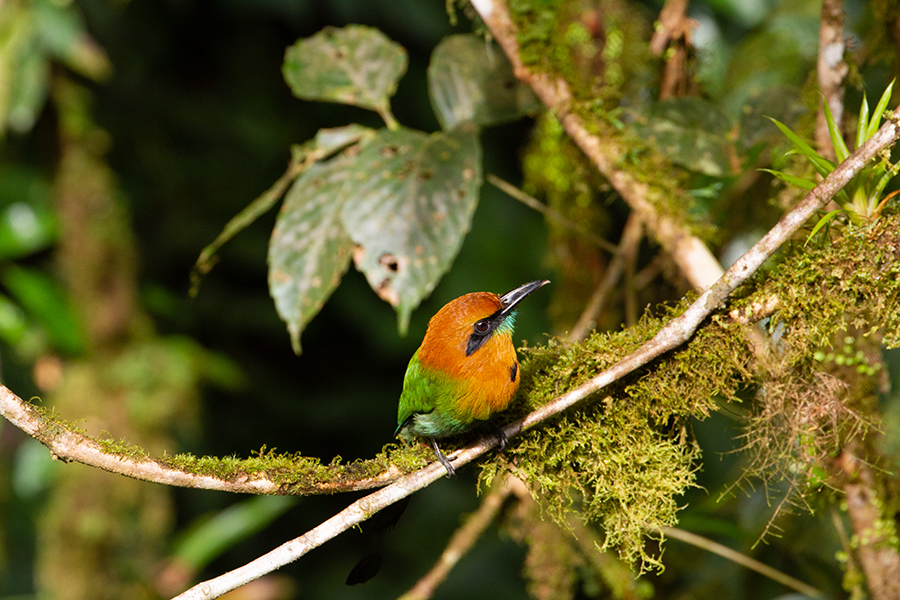 Same bird from a different angle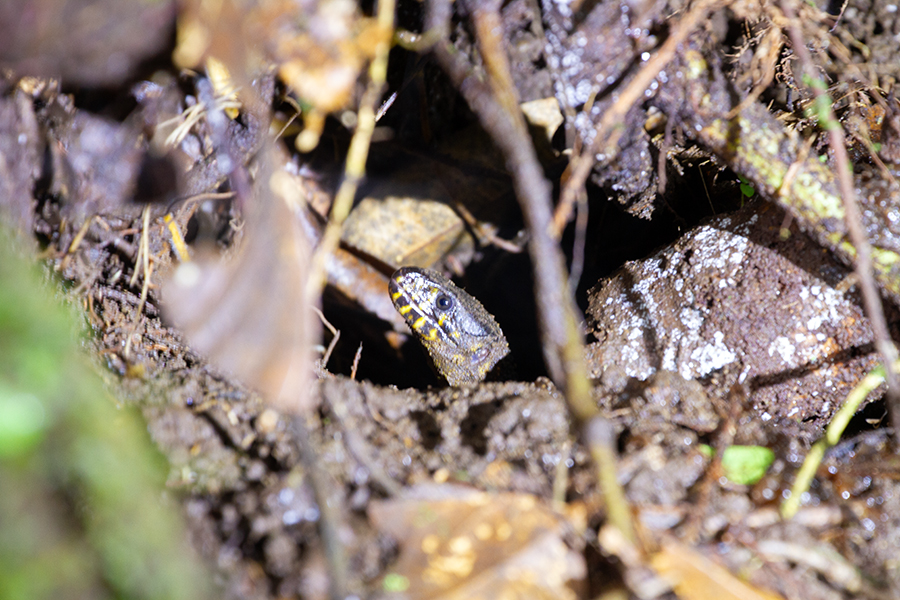 A small snake looking out its burrow – is it safe to go?
Funnel Spider in the bottom of its web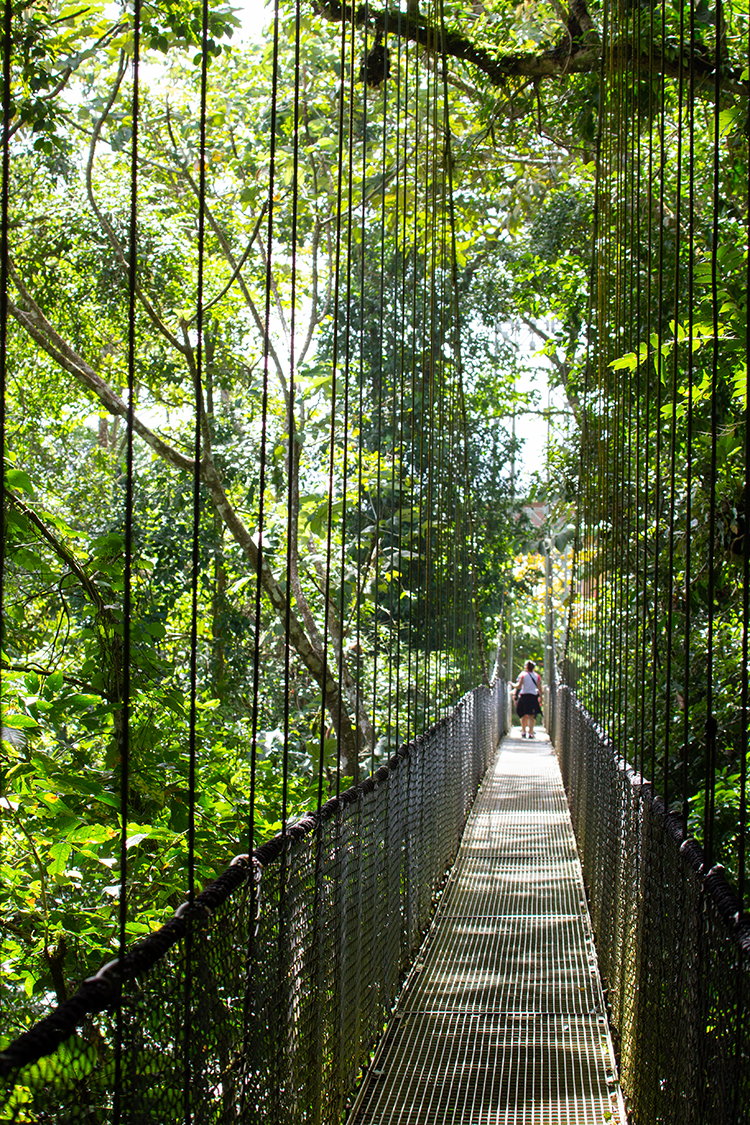 We did a walk with several suspended bridges which also allowed us to explore the canopy of the forest.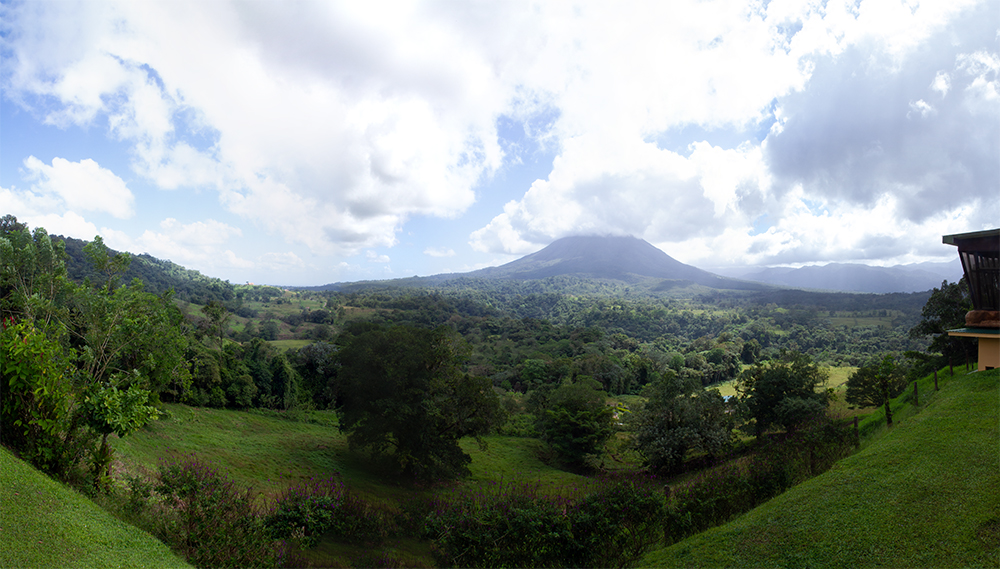 Another view of Arenal Volcano – same as before…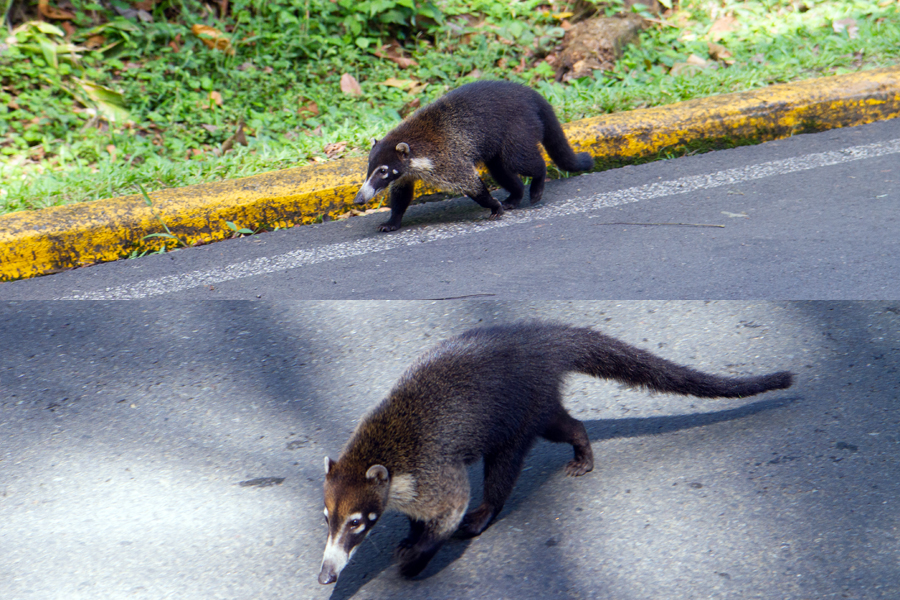 I think these are coatis, to be precise, white nosed coatis that we saw on the side of the road.
We stopped for lunch and had the most incredible animal display for dessert.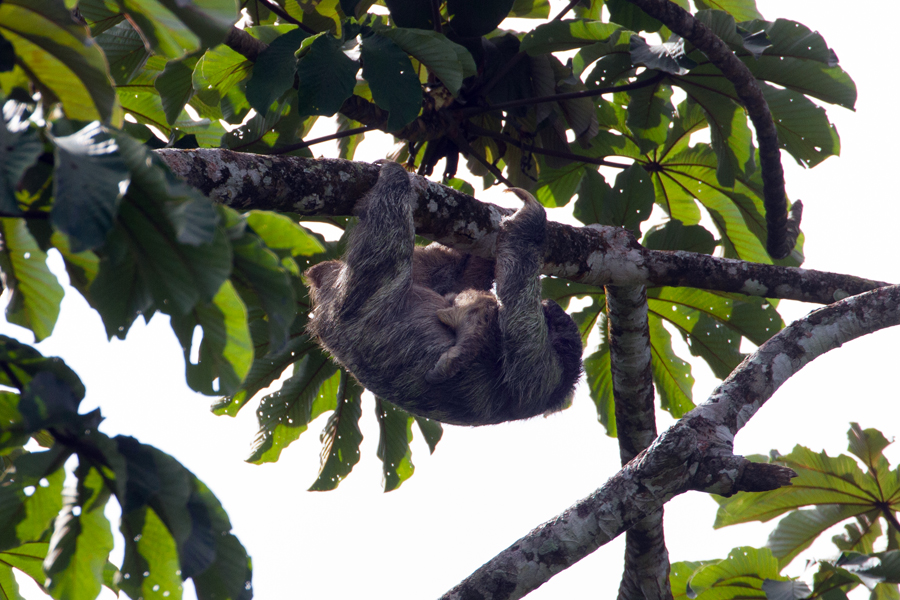 A mother three-toed sloth with her baby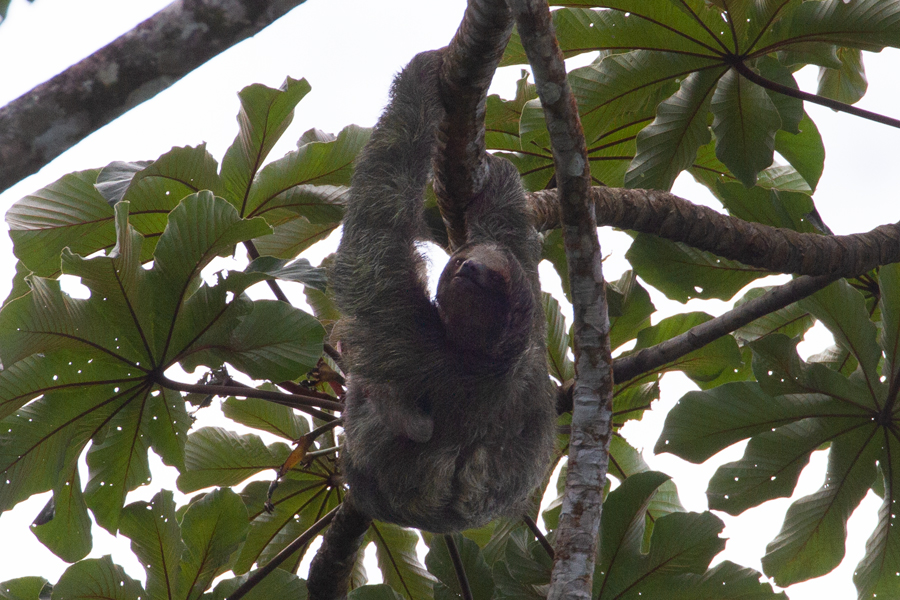 No problem with shutter speed taking pictures of the sloth in full motion 🙂  Like the way you can see her face on this one.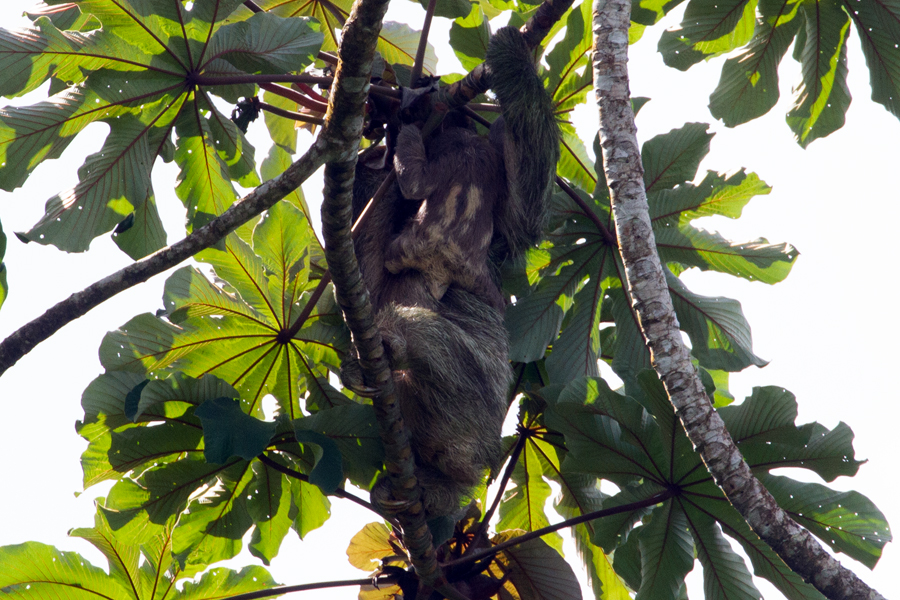 Here you can see the baby just hanging on wile the mother is decending the tree.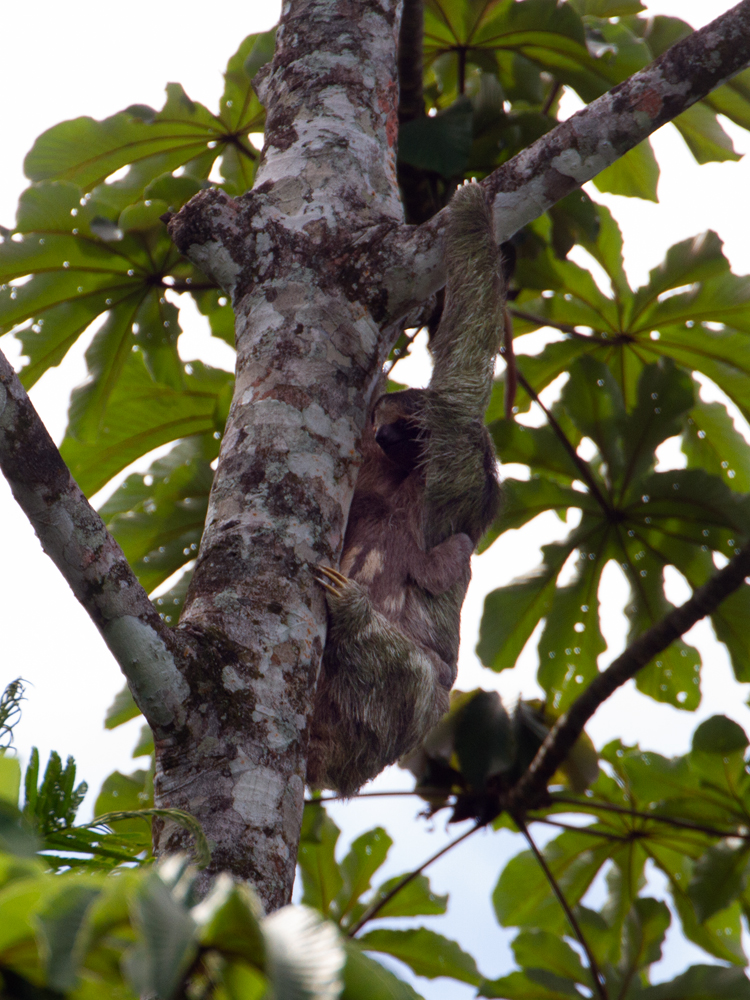 Even here, if you look under the mother's arm pit, you can see the arm of the baby.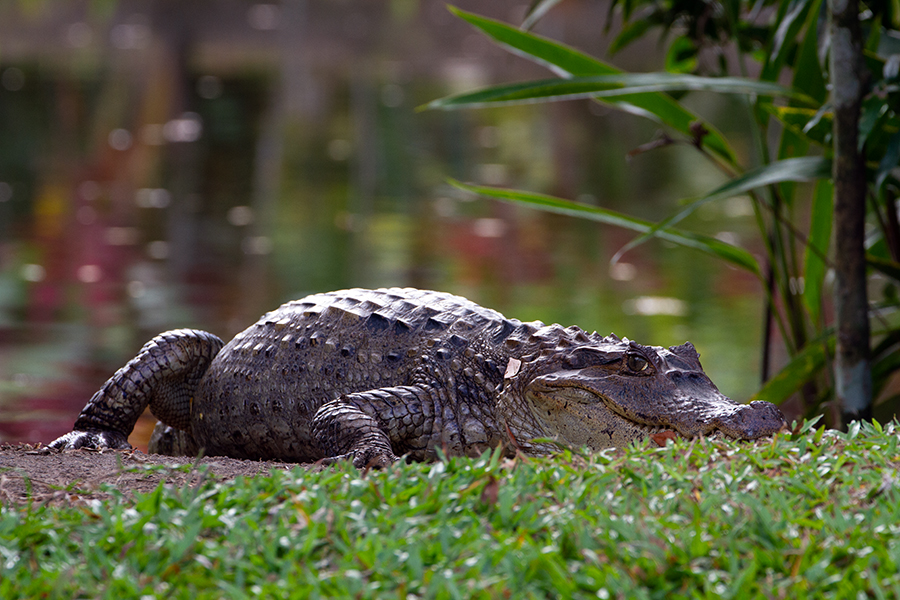 Not far, there was quite a different animal, just getting some rays, or maybe waiting for something to fall from the tress…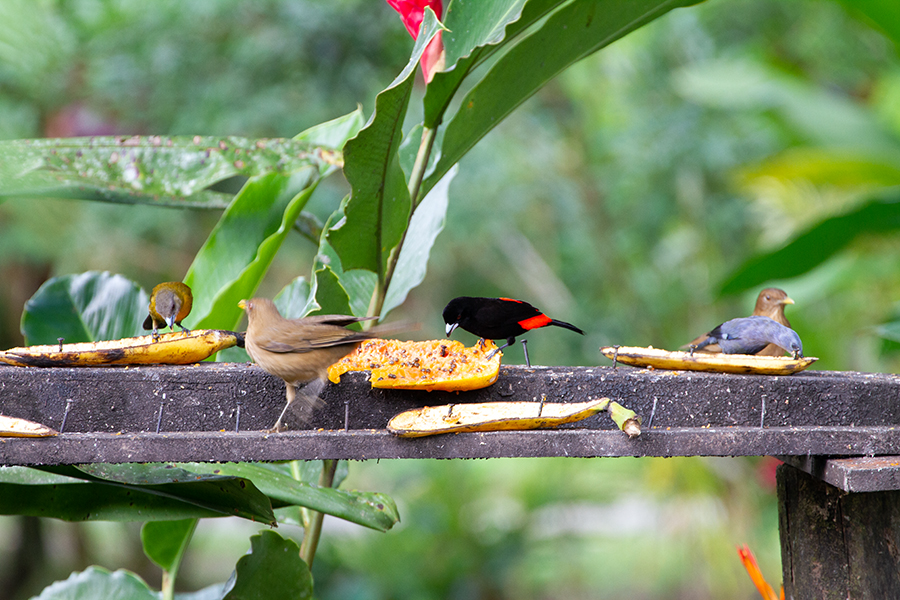 Fruits had been laid out on a table behind the restaurant which birds took full advantage of.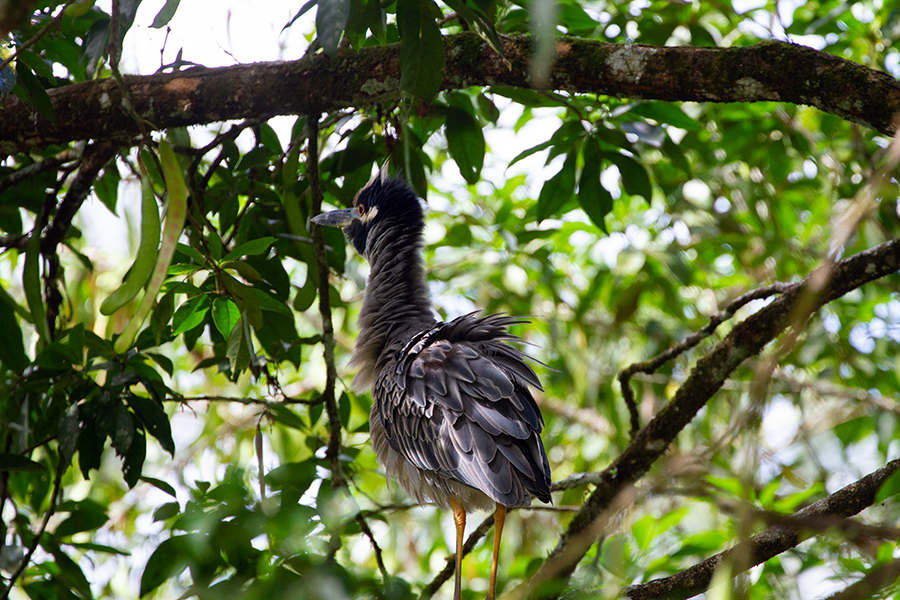 A baby heron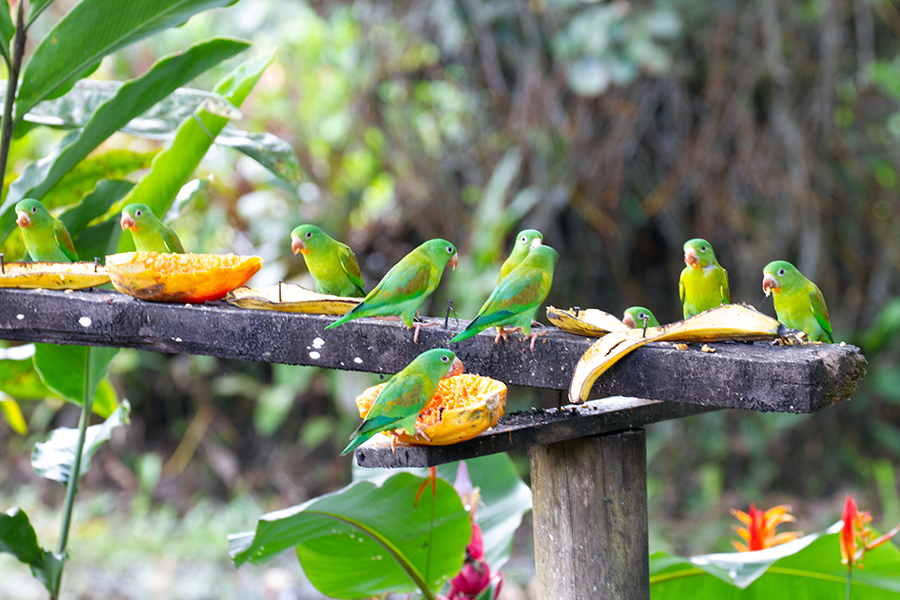 Noisy parakeets – they briefly took over the whole table.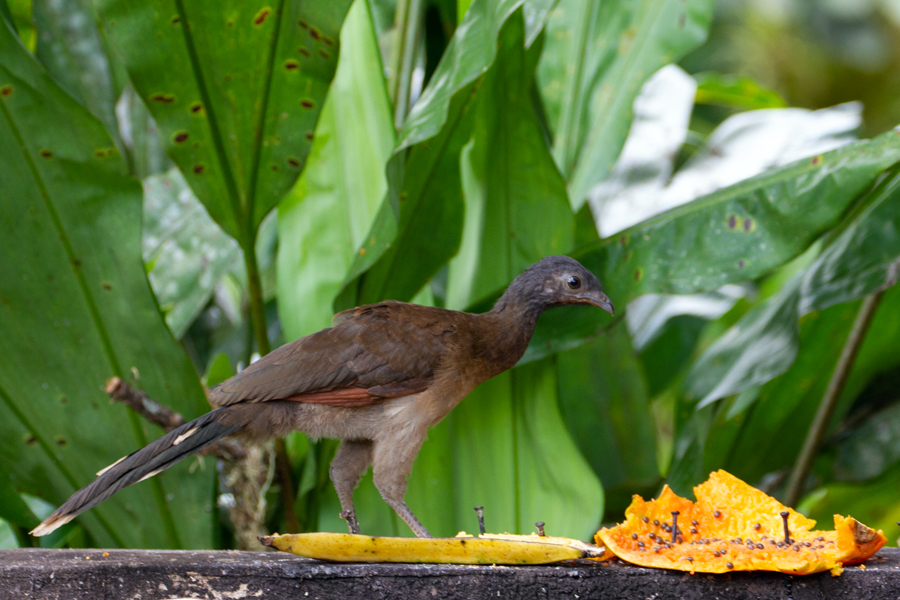 But they were chased away by the Chachalacas.  Notice how the fruit is nailed to the table, probably to prevent larger birds from flying away with it.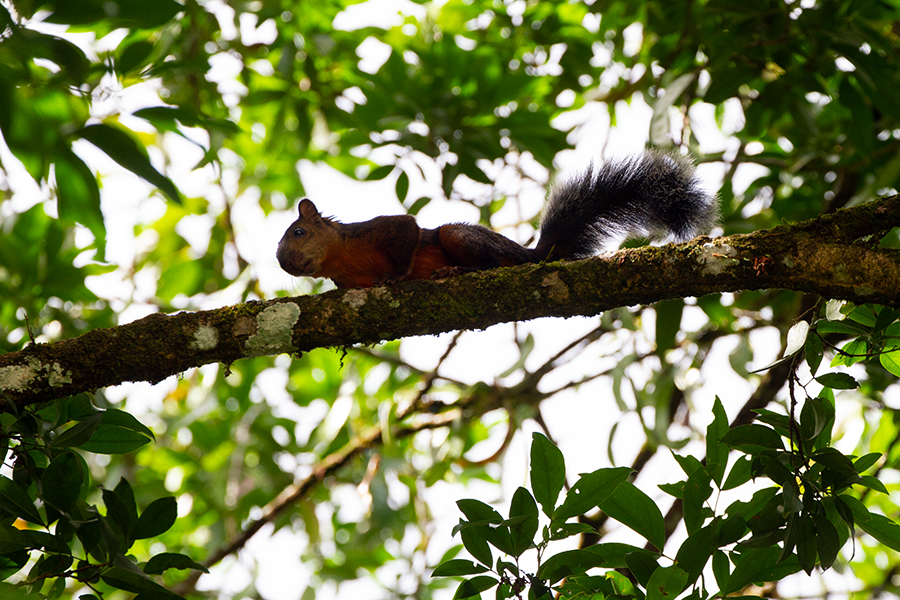 The squirrel did not know what to do – it observed the goings on just like me.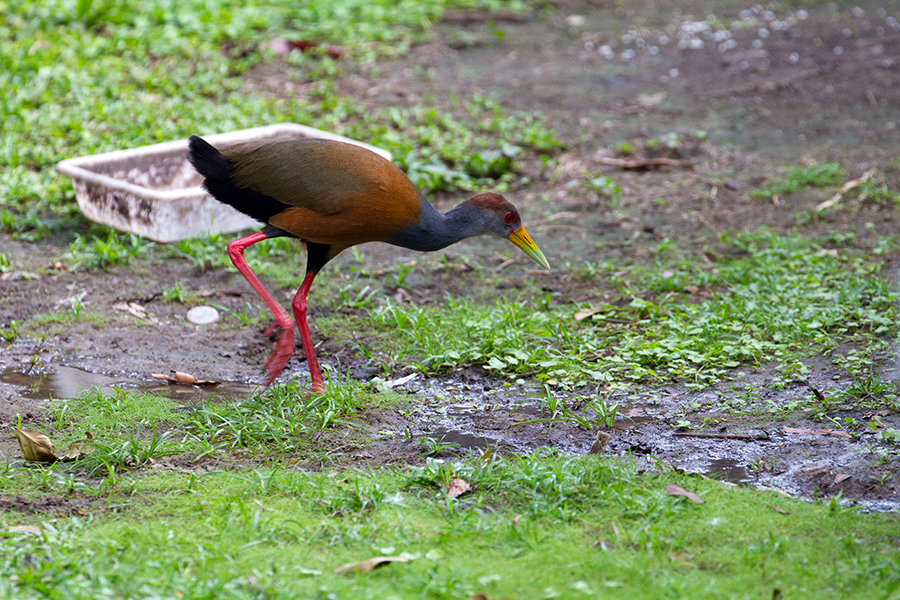 The Jacana was more interested in what was hiding in the mud than the fruit on the table.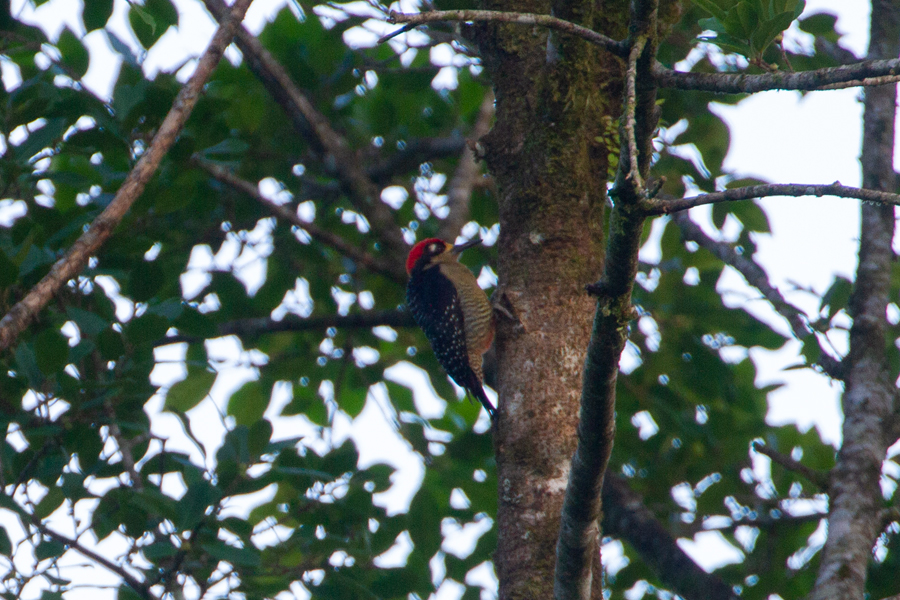 Maybe a Hofmann Woodpecker?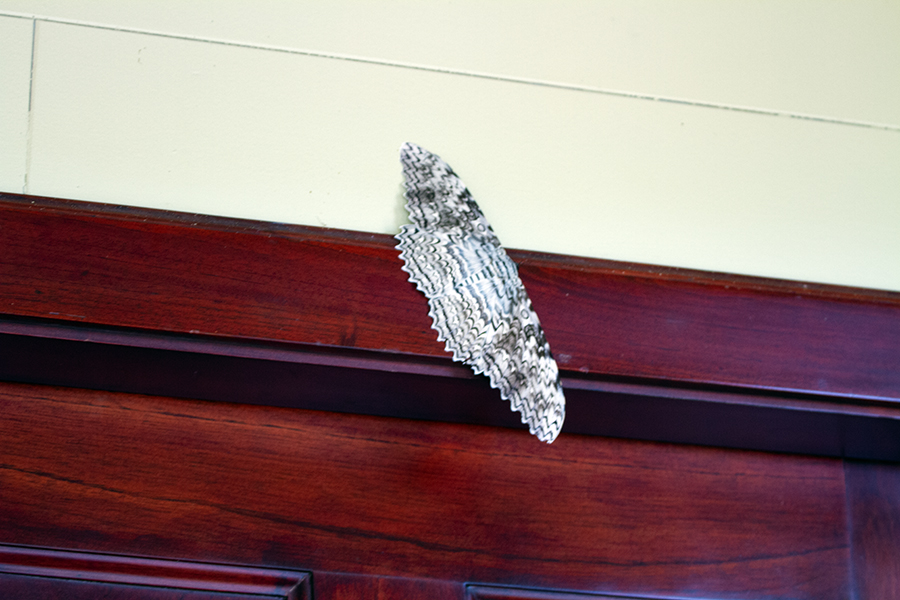 This giant moth spent the night over our door in the hotel; I took this picture in the morning going to breakfast.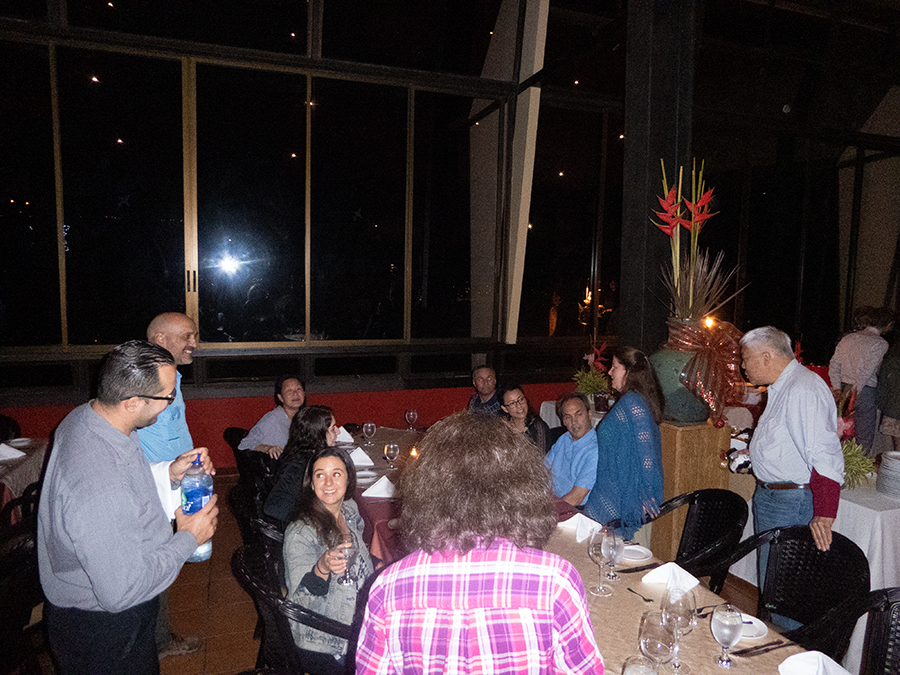 We celebrated New Year's Eve with the group in the hotel in Arenal.  Had a very good time.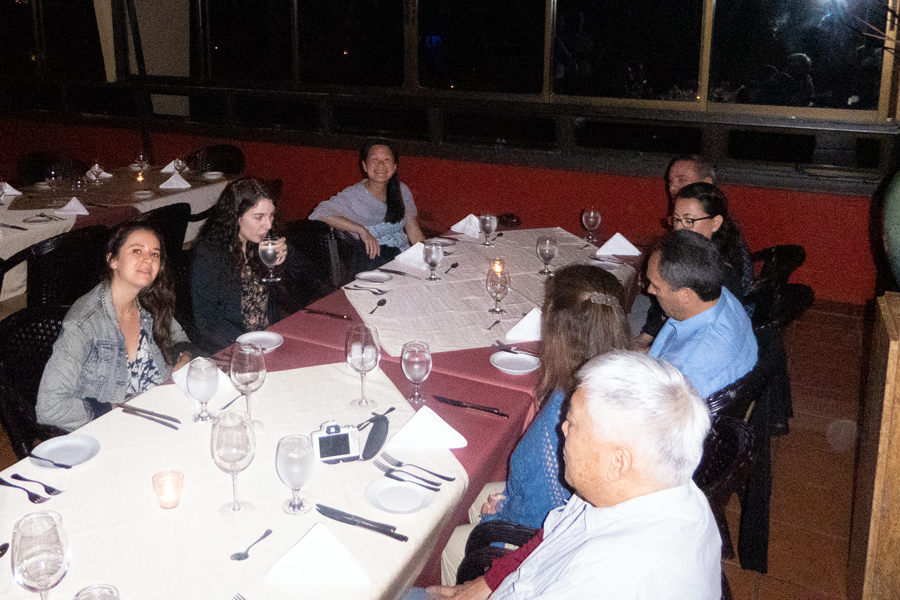 More NYE celebration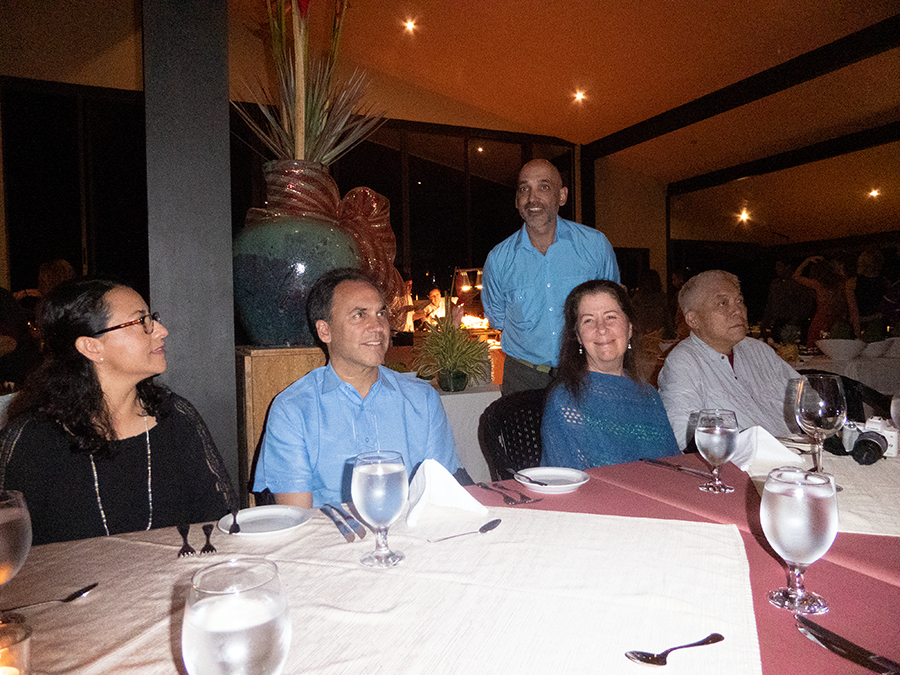 And more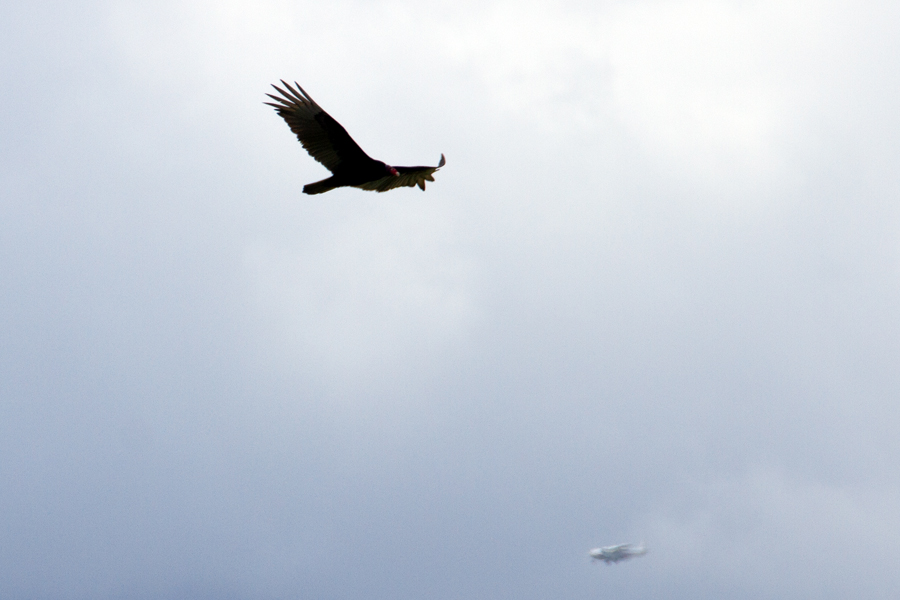 The next day, we had to leave Arenal for our last stop of the trip in Tortuguero – to get there, we would take a small private charter flight as the drive would be much too long.  The plane that is picking us up is just visible under the vulture in this photo.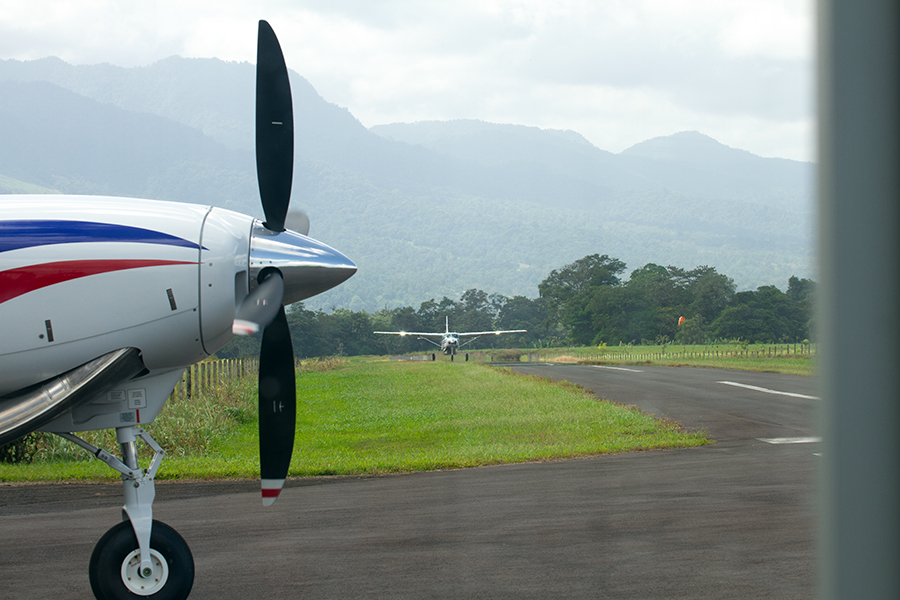 Rush hour at Arenal Municipal Airport.  Two planes landing back-to-back, with a third arriving before we could depart.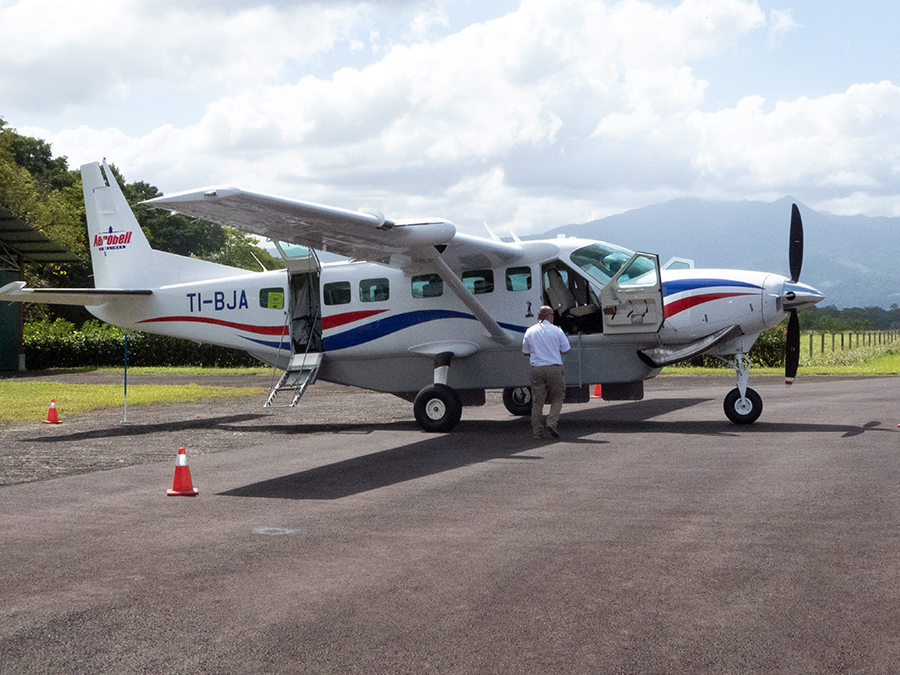 Our plane has arrived and our pilots are making it ready for the 45 minute hop to Tortuguero.  There are direct commercial flights between several airports in Costa Rica, but not between Arenal and Tortuguero.  In any case, there are enough people in our group to fill the plane.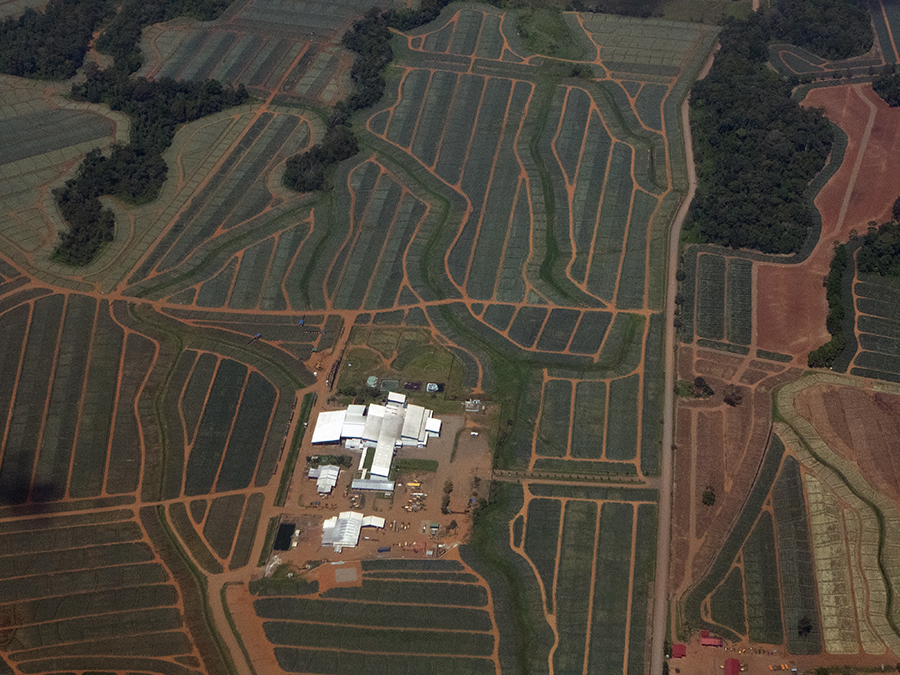 In flight, I was fascinated by the designs that the fields made on the ground.  Is is difficult to imagine from up here why they go to such shapes.
One more stop, one more episode coming up to cover Tortuguero.  This is all the way on the Caribbean Sea coast of Costa Rica.  Very different climate and habitat and we are hoping for very different fauna too.
(9 Page Views)