On my way to and from Bhutan, you will see more on this later, I made whistle stops in Singapore and Bangkok.
I only stayed three days in Singapore, but had a great time thanks to my old Dragon Boating friends who all came to a party at Patrick's Restaurant!
There have been quite a few additions to the team since I left Singapore!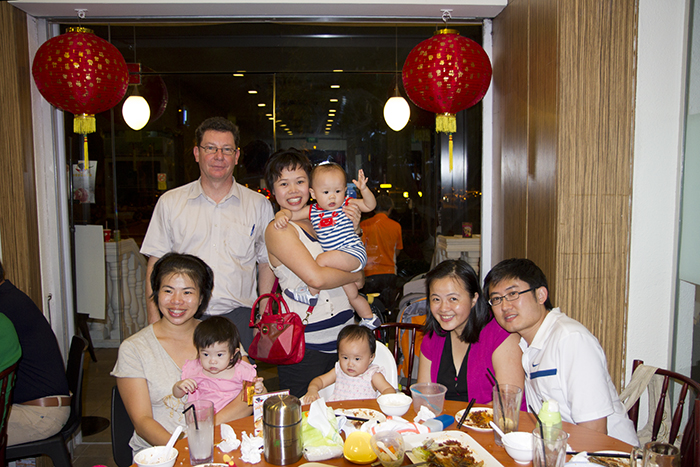 We had a really good time, and before any of my (so called) friends make a regrettable comment about this picture, we did not, I repeat DID NOT do anything that we should not have – just having a good time.  Jessica certainly thought so …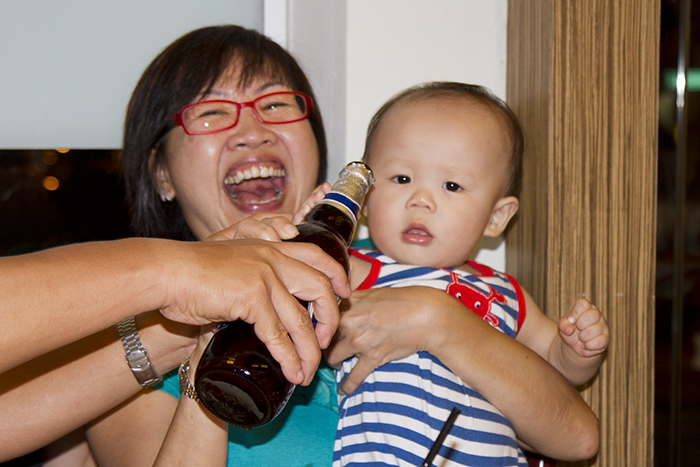 Freddy does not need any instructions … but mother is watching carefully!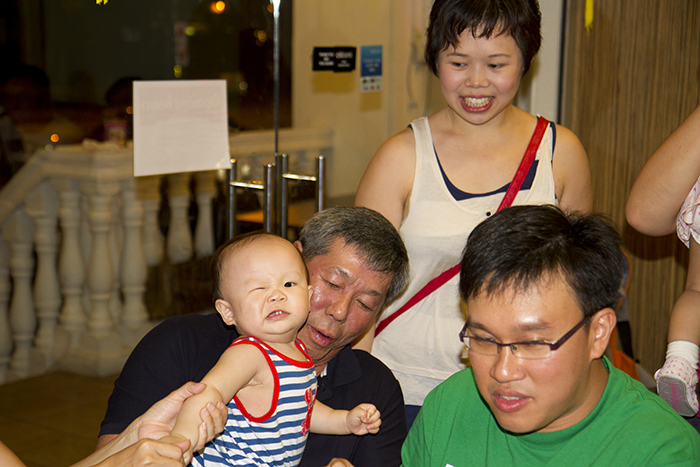 It was right around my birthday and so I was rewarded with a green cake! This is my skeptical look – wondering what it is made of.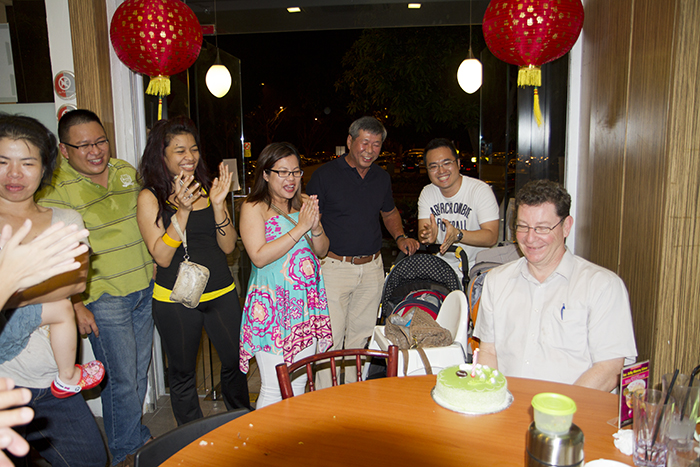 The problem is that as you get older, the simplest things become harder and harder to do.  I am glad there was not the requisite number of candles on this cake or it would have (1) burned down the place and (2) taken me all night top blow them off!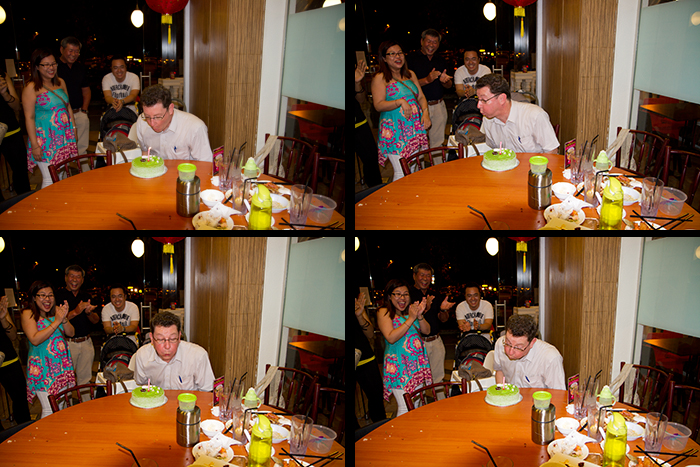 I want to thank the photographer who obviously did not consider that memory, while cheap, still has a cost when you are traveling far from home and have to back-up each and every photo that is taken (with a size in excess of 30 mb each! in raw format)
I was a great evening that could only conclude with a family portrait with the whole (almost) gang.  Too bad that Ben and Vincent could not make it!
Patrick and Geraldine, you have a great place and the food is fantastic! Everything I remembered and better.  Please keep it up so that I can come again next time I am in town.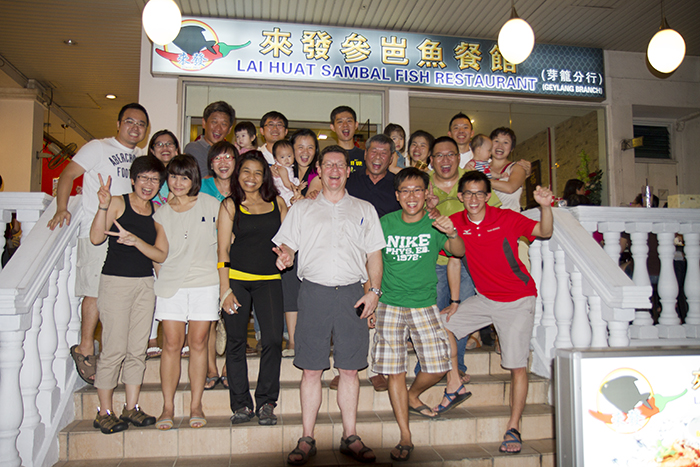 On the way back from Bhutan, I spent just one day in Bangkok, and one night at the Hilton right on the river.  The view from the room was great.  Too all the photography buffs out there, this is a composite of 10 shots taken late at night, though the hotel window and without a tripod or a remote control!
No other pictures from Bangkok as I spent most time shopping! Yes, I caught the bug (well actually not, but there were very important things I Needed to get while in Bangkok, and did get).  Had a really great meal not far from the hotel in a restaurant right by the river.  A mixture of Tourist and Local place with really authentic Thai food! Yum just thinking about it.  Just a very quick entry to keep you 'amused' while I sort and improve the picture from Bhutan.  They will be coming later … soon … when I get to it OK?