A strange coincidence of unrelated events led us to one of the most unbelievable walks I have done near Brussels!
On Friday evening, I finally checked my hiking shoes to make sure that they were up to our upcoming trip to Peru and the Inca Trail.  They are 10 years old and so due for replacement.  One still looks perfect, but the sole on the other is starting to come unglued.  So I decided that is was probably better to buy a new pair of hiking shoes.  It will hurt to get rid of a pair that served me so well for so many years!
On Saturday, I went to one of the top Hiking and Adventure Stores near Brussels and started discussing about new shoes.  I settled on Meindl Shoes – they fit and felt great.  As a parting thought, the salesman, who had been really helpful suggested that I should at least try them out once before going on my trip.  I indicated that I was planning to go to the Forêt de Soigne, a large forest just outside Brussels.  He suggested I should go to the Hallerbos, a smaller place, but with spectacular wild flowers.  I thought that might be a good idea, since I had never been there before.
On Sunday morning, one cousin of mine posted on Facebook the following link:
http://epanews.fr/profiles/blogs/le-mystique-bois-de-hal-en-belgique?s=1#.VTFgLncXj8h.facebook
I was stunned as this was the same woods that I was planning to go to.  The best thing about it is that further links got me to a map of the place, with a recommended walk to see the best of the wild flowers.
So we went!
And – as they say – the rest could be history!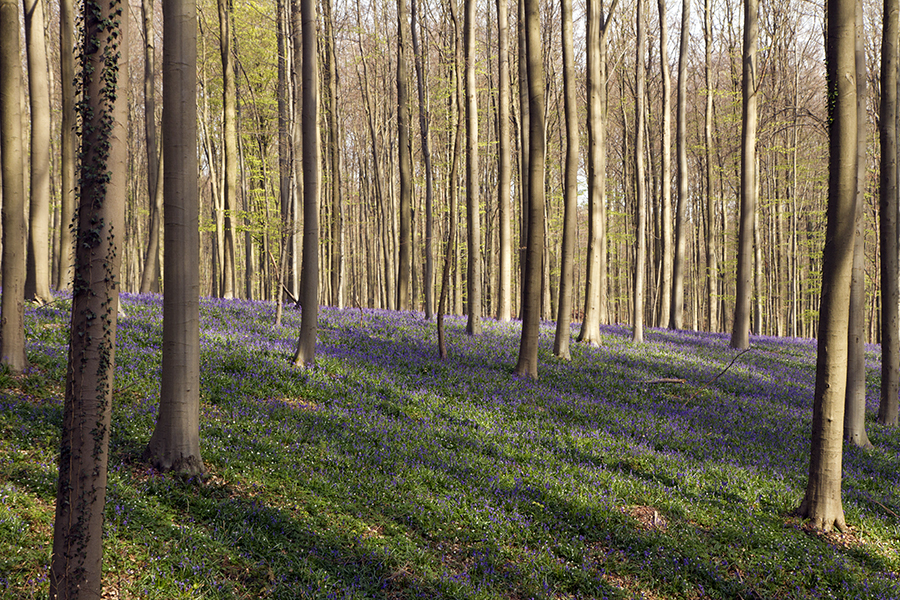 The photos really do not do justice to what it really looks like.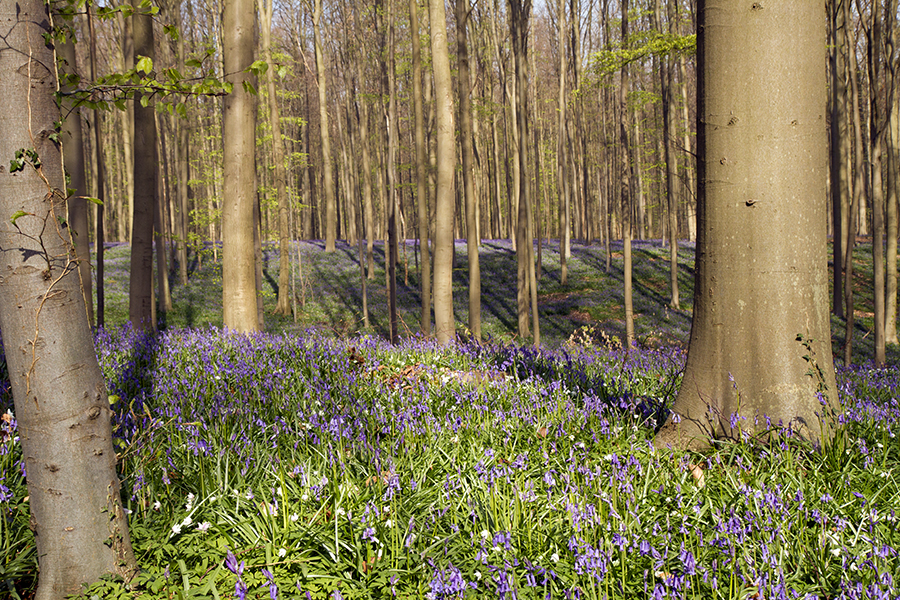 As I saw horses in the distance, I tried to duplicate a painting by Magritte, but reality got int he way.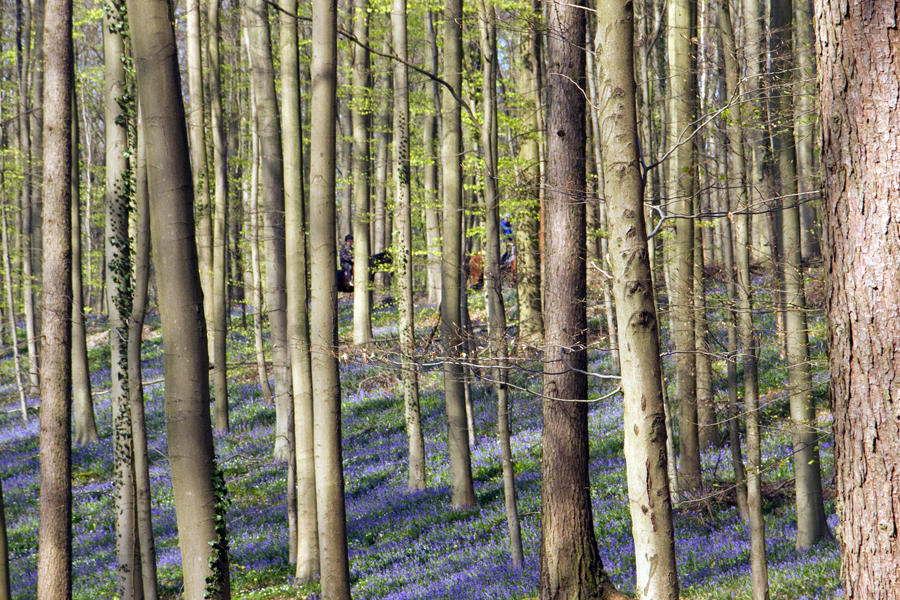 Everywhere you turn, there was a carpet of purple flowers.  I can understand why this is famous – even though before that day, I had no idea it existed.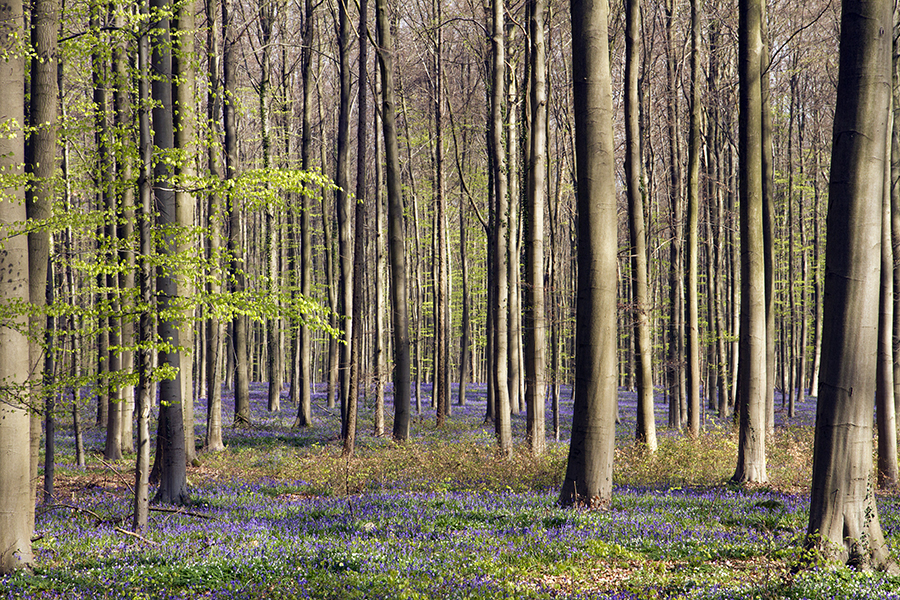 Here is a close-up of the flowers – little bells.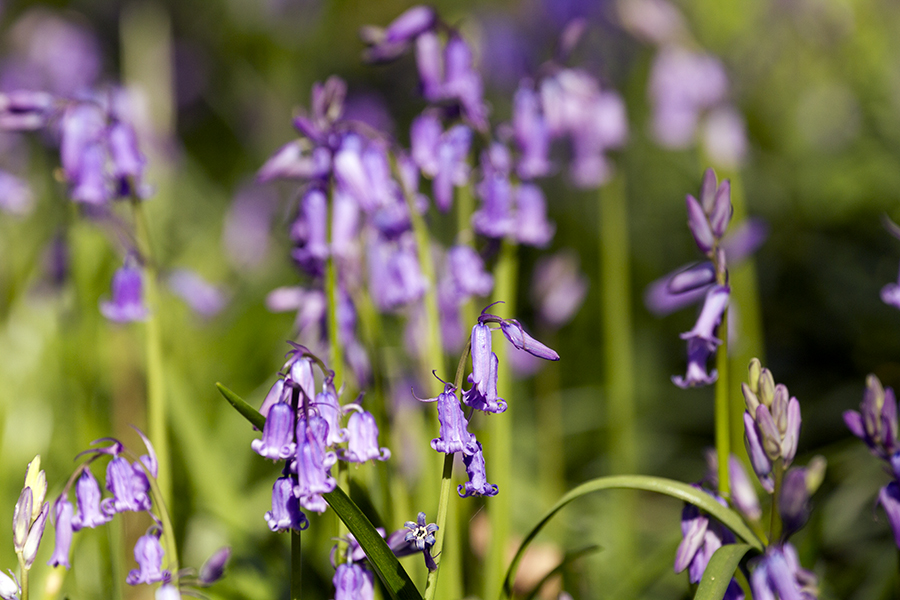 There are also white flowers, and they rarely share the same patch of ground.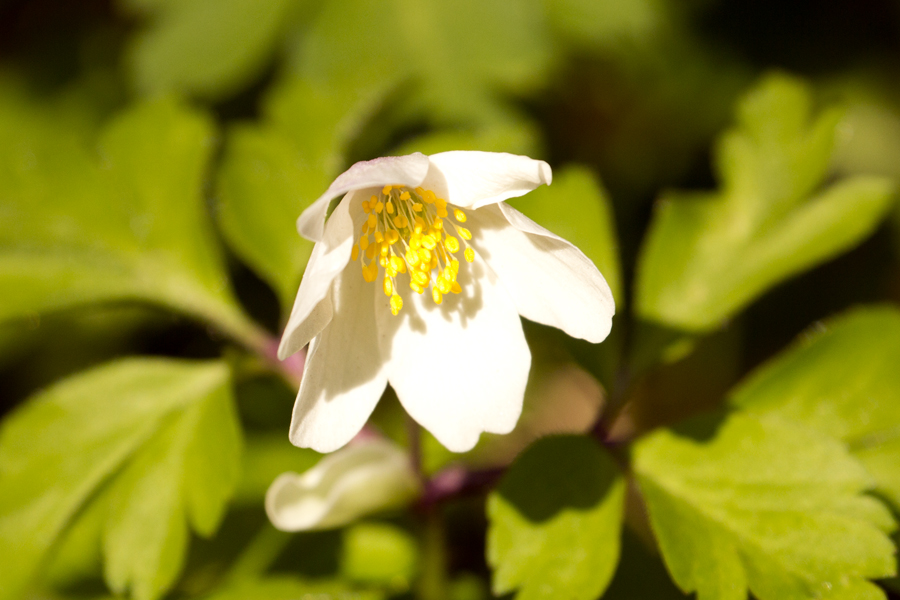 The woods themselves are very nice too – they seem to let through just enough sunlight to keep the flowers going at this time of year.

Ok – more purple flowers – not sure what more I can say at this stage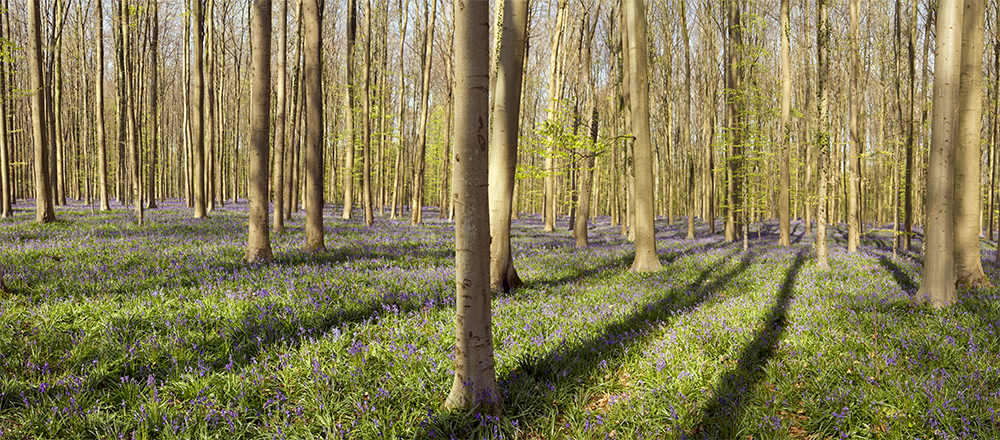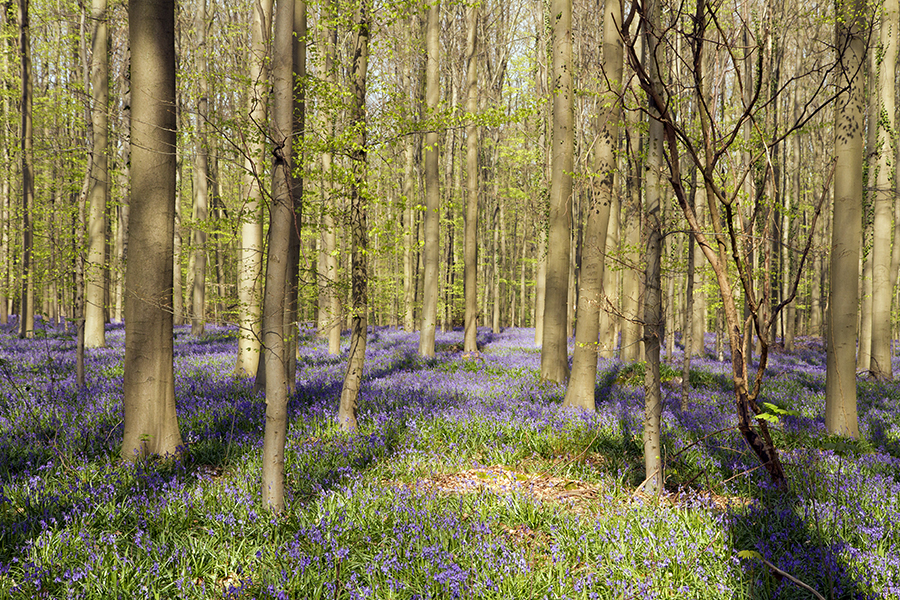 Towards the end of the walk, we made an interesting encounter with a Scottish breed of cow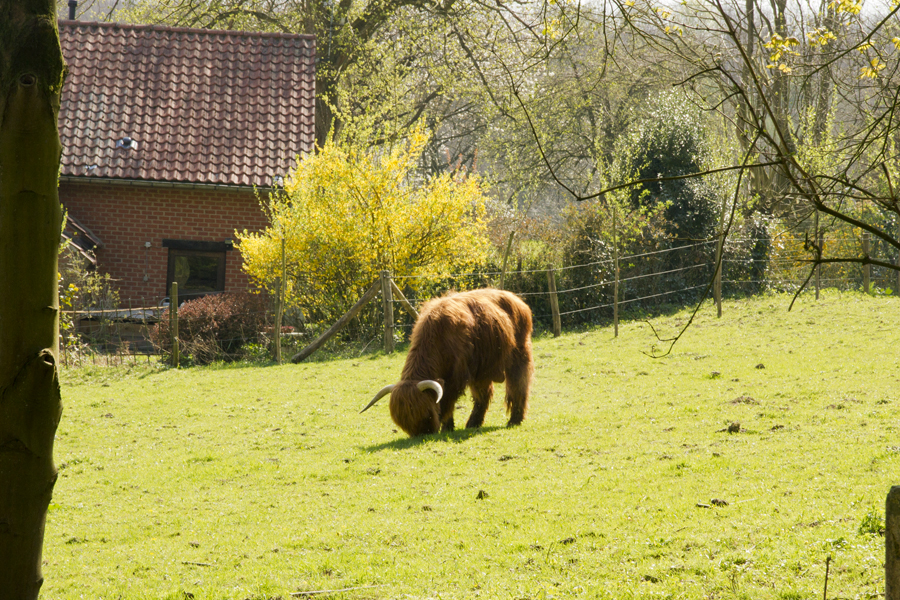 It was a wonderful 3-hour walk in a very nice place.