pierreo March 4th, 2008
I do apologise for the long silence.  I guess I was busy getting ready for this week-end.
It started Friday evening (I agree, technically still February and not part of the week-end, but you will forgive me this literary liberty). That is when I attended the third class of a photography course I have been taking.  This is mainly intended to let you take better pictures by knowing what to look for when taking pictures while travelling.  It is intended for all levels of ability and the 'instructor' mainly taught by showing pictures that he has taken over the years and tells us why they are good, or not so good.
For the second session, he had asked us to provide three of our best pictures we had taken over the years.  He would look at them and critique them in the class, telling us how we can improve them.  I used these: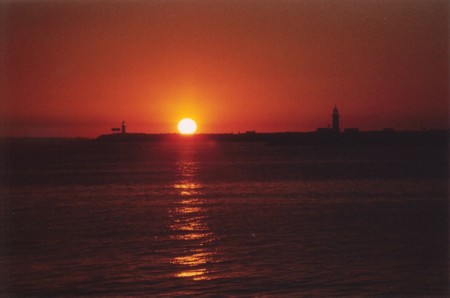 He liked the sunset in Freemantle, but indicated that he thought a better shot would have been one with a single light house and the sun right behind it.  Using 'Photoshop', he re-created this picture I had also taken that evening.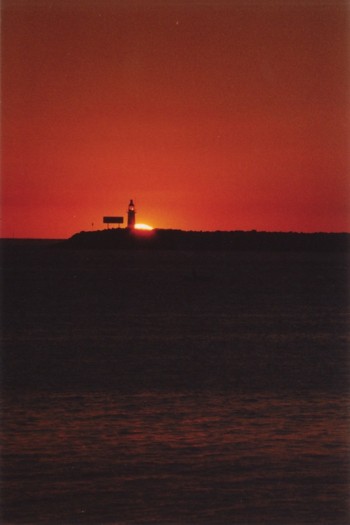 My second pictures was this one: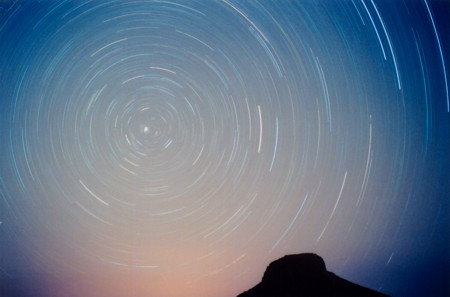 He liked this star shot.  Also indicated that this is something that cannot be done with a digital camera – indeed, my camera does not have a 'B' options.  Maybe there is some use to keeping a film camera…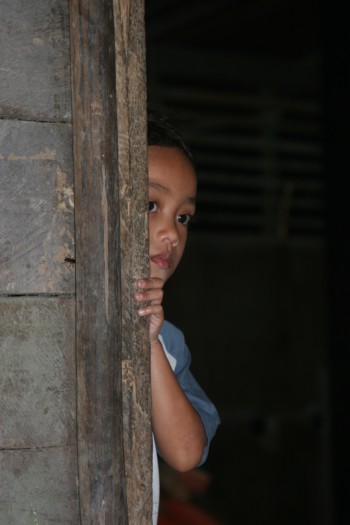 The third was just OK – he thought I should have cropped it closer to the face of the child.
Saturday morning was the Singapore Biathlon 2008.  My starting time this year was 7:30 AM, an hour earlier than last year.  Based on my training, which was very intensive, I really thought I had a chance to be around 1h20, about 8 minutes better than 2007.  As usual, I am nervous and find it hard to sleep the night before, so I get up early and leave for the East Coast Park where the race is held. I arrive there at 6:15 AM, in plenty of time to register, get the numbers marked on my legs and arms, and than wait for the start.
Just like last year, the start of the swim was awful.  I was trying to stay away from other people but could not.  I was kicked, slapped, assaulted from behind and both sides and ultimately hit in the face to the point where I almost lost my goggles. I got out of the crowd and started to swim, and my breathing was so rushed that I could not even keep my normal rhythm.  I tried to swim breast stroke, but even that was too much.  I thought for a moment about quitting, but than got on my back and relaxed for about 30 seconds, probably no more than that.
It was enough to get me started.  I slowly made progress in free-style and started to recover.  By the halfway mark, I started feeling stronger, and I needed to as I also discovered that the current was strong, and against us on the way back to the start point.  I pushed harder and started passing people – nobody was passing me.  When I got back to the beach, my stopwatch showed me the bad news: 36 minutes, at least 8 more minutes than my swim time in 2007.  All hopes of beating my time was already gone.  I have no ideas where I stand against the 'opposition' – so I run to the transition area and get ready for the run.
I feel good!  First three km in 16 minutes, first 5 km in 26 minutes – thast is about the timing I was hoping to keep.  But than, for no reason, I slow down – I do the next 2 km in 12 minutes – too slow.  So I accelerate and actually manage to finish the last 3 km in 16 minutes.  My total run time was I think under 54 minutes, 4 quicker than last year. I finished at about 1h33, 5 minutes slower than last year.
My only hope, is that the swim was indeed harder and longer than last year – I cannot believe that my poor start (I had a poor start last year too) made me waste 8 minutes.
The results are out and while it looks like the swim was indeed tougher, I did not do better than last year.  In 2007 I was 62nd out of 180 participants.  This year I am 72nd out of 230 participants – about the same percentile.
I went home to take a shower and get ready for the rest of my week-end. I was not done yet.
On Saturday evening, we had one of two field trips for the photography class.  It started at 5:30PM at the Merlion.  The weather was against us – very cloudy and therefore flat light.  We were first told to take an artistic shot anywhere in the area as long as the Merlion, or a part of it is visible.  Here is one shot I took – it surprised me that with everything that is going on and all the subjects that she could be shooting, this lady is taking a picture of herself…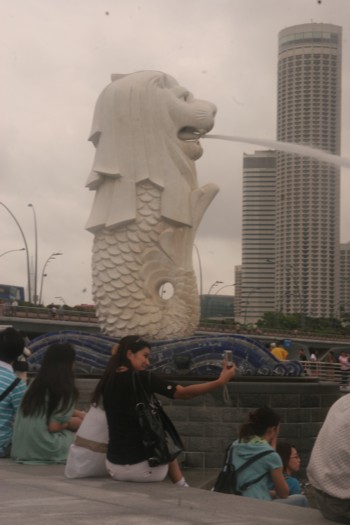 Next assignment – depth of field.  Need to have the plaque, and the Merlion and the background all in focus.  Easy with a point-and-shoot, but you have to know how with an SLR.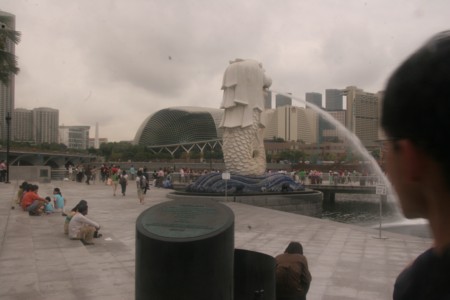 Third, assignment, take a single shot of the Stamford Hotel – pay articular attention to framing and composition.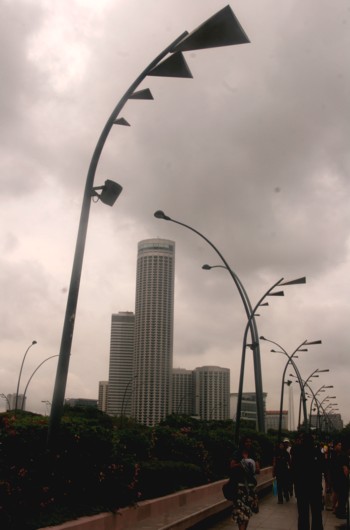 I had actually taking this picture while we were waiting for the rest of the group to come and before he had give us the assignment because I found that the plants and lightposts and hotel made some interesting lines.
We finished the evening on the roof terrace of the Esplanade Theaters.  I like this shot of the recently opened Singapore Flyer recently opened.  It is only in a long exposure shot that you can actually see that it is moving – this one is not quite long enough…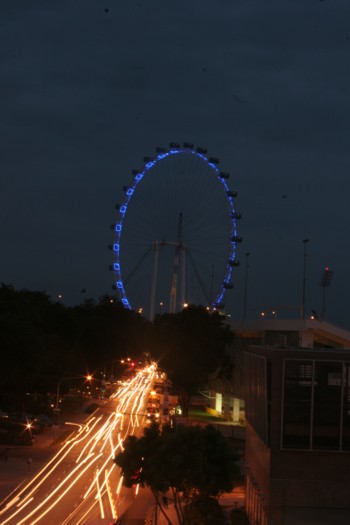 On Sunday morning, we had the second field trip.  This time 8:15 AM at Stamford Landing – the place where… I might as well let the picture tell the story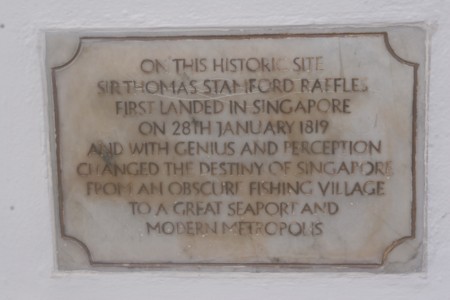 More assignments, more artsy shots.  I just had to take this one of the Fullerton Hotel with a  Belgian flag in front.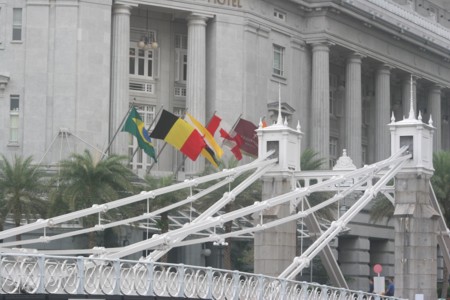 I wonder who is the VIP who justified this – it certainly was not me! 
I like this one of Sir Thomas Stamfod Raffles looking down at and posing for a group of tourists…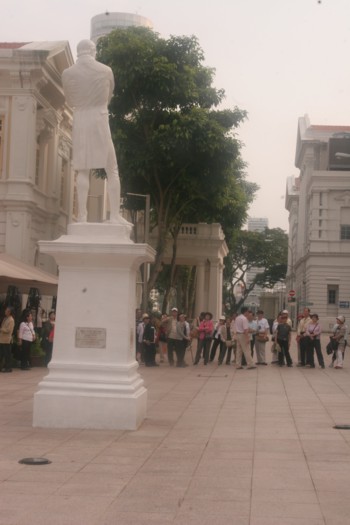 Or this artsy shot of buildings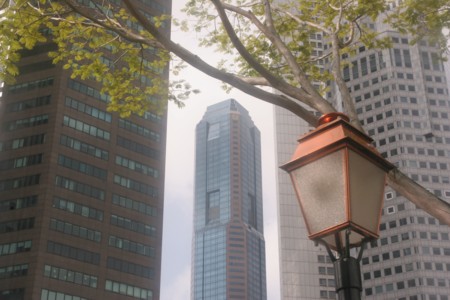 By Friday, I have to select 5 shots to submit for critiquing.  I have not yet decided…
Any suggestions, please let me know – thanks in advance
(954 Page Views)