One of my favourite sail boat is the Amerigo Vespucci – the Italian Navy training ship.
It was built in 1931 and has been part of the Italian Navy ever since.  The lines and the multi coloured hull make it unique amongst the large sailing vessels that regularly visit different ports.
I first saw it and photographed it in New York, on the Hudson River in 1986 when it came to celebrate the 100th anniversary of the Statue of Liberty.  Here are the pictures from back then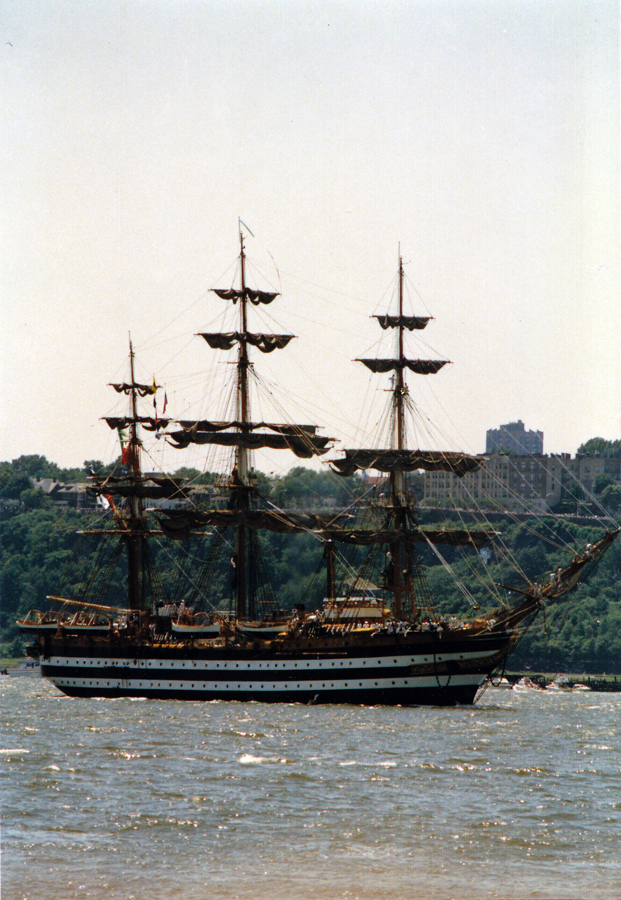 and another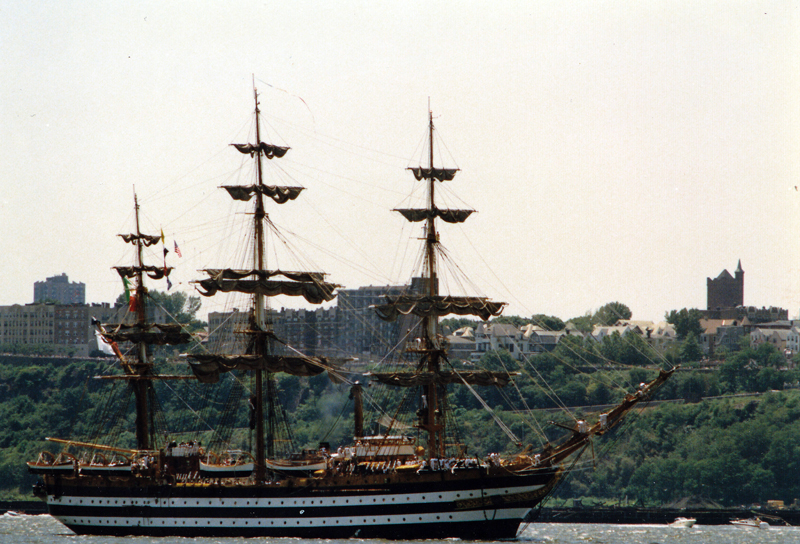 When a friend called me to say that the Amerigo Vespucci was in Antwerp for a day, I decided I had to go take a look.  I started in Linkeroever, on the opposite side of the Schelde from the city hoping that I would be able to get a full view of the ship, and I was not disappointed.  It was moored right in the old docks, in front of the Cathedral and the older part of the city.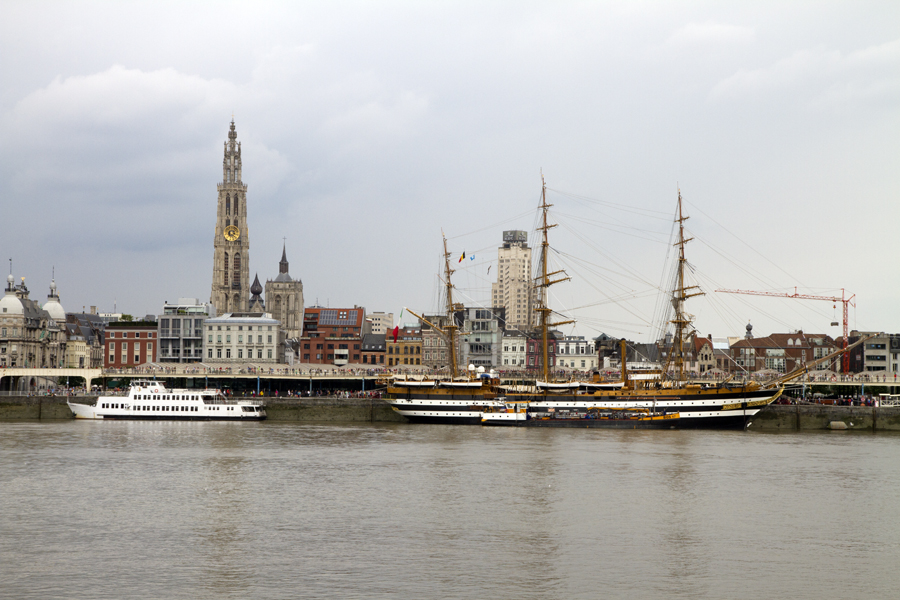 We went under the river in the pedestrian tunnel and came out to take a closer look.  At the front, several sailors were clearly not "keeping up appearances"  as they were texting with a technology that was totally unknown when the ship was first built.  However, it is their time to relax when they are off-duty, so we have to give them a break.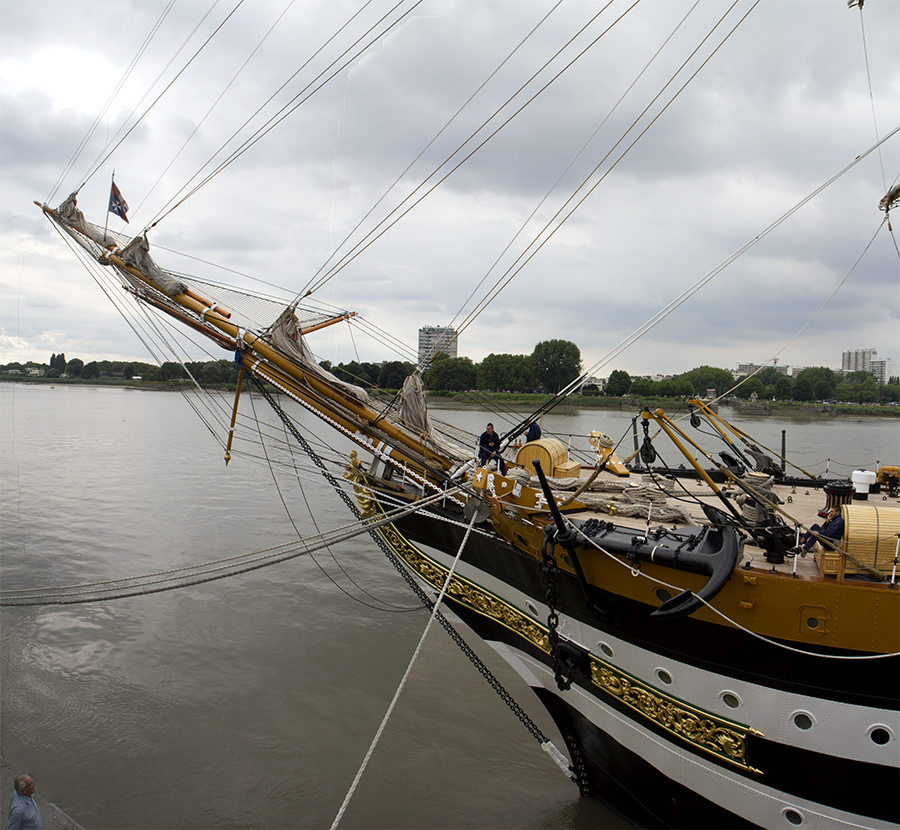 A general view from the front gives an better idea of the size of the ship – the people on the side of it look so small!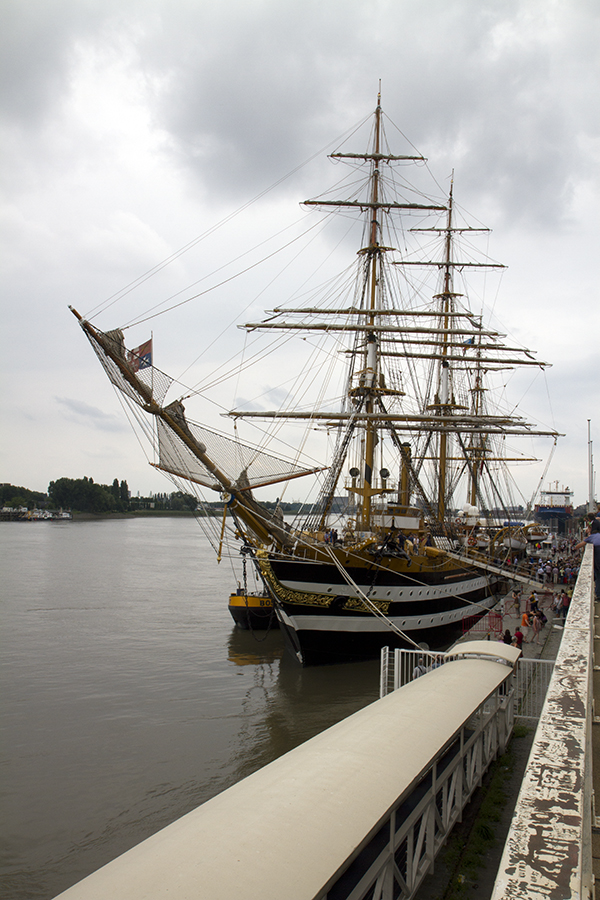 Contrary to the reputation that Italians might have, the figurehead is a man – Amerigo himself!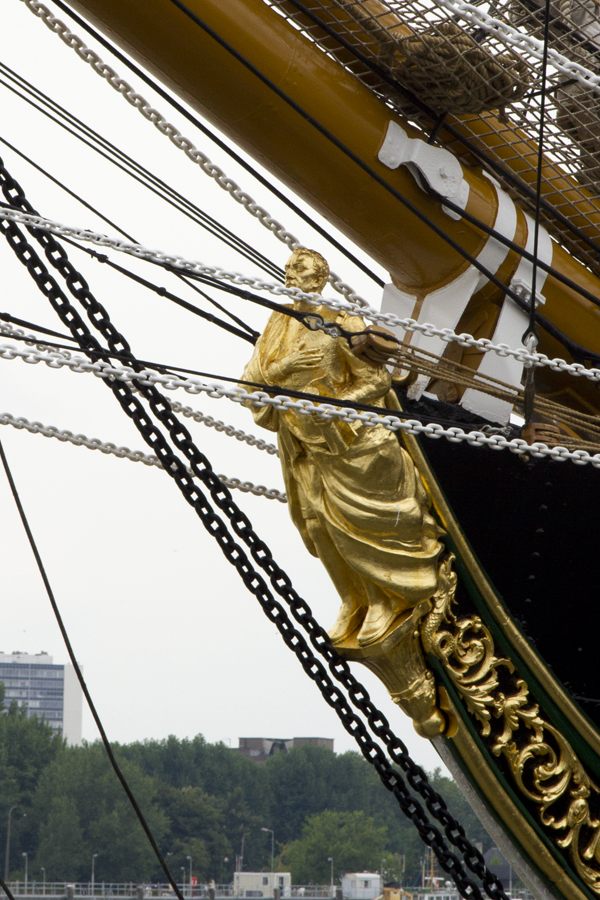 A composite of several photos showing one of the  masts, also showing the number of ropes that are used to control the sails.  Every single rope has a unique name!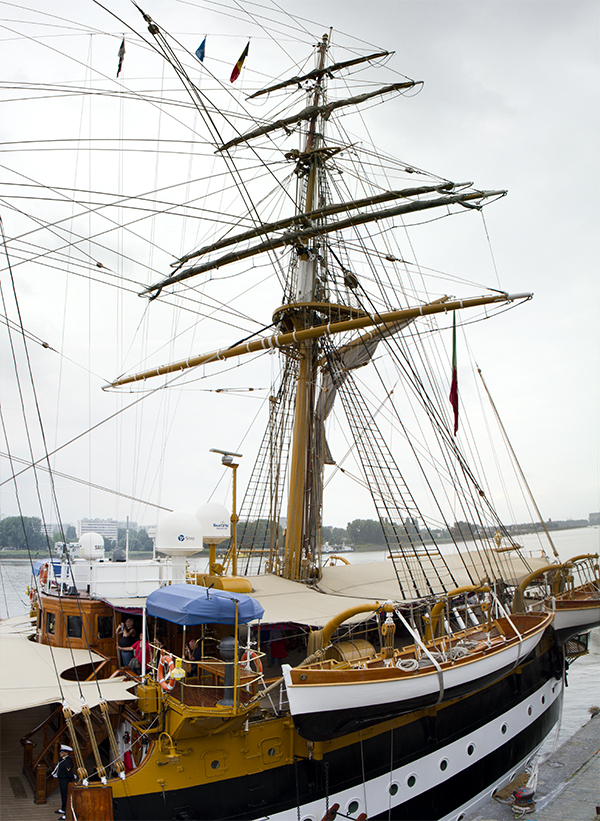 Even from the back, it is a very impressive vessel – and it is clear that the crew had made a special effort to make sure the gold and brass was shining at its best for this visit.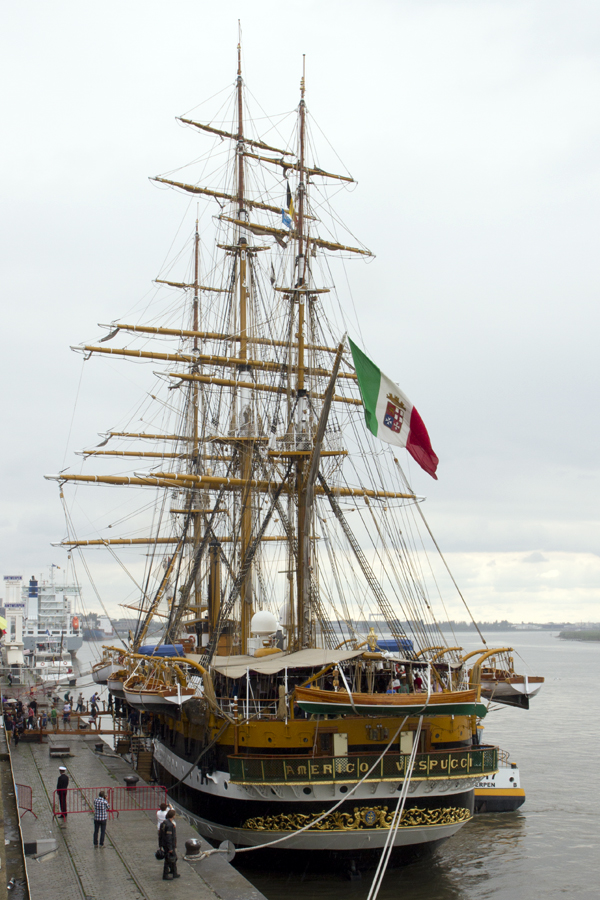 Not often you get to be chis close to such a magnificent sailing vessel.
If you are interested in more information on the vessel, and more photos, follow the link below detailing her visit to London just before she came to Antwerp:
http://thamesvessels.blogspot.be/2013/08/italian-navy-sail-training-ship-amerigo.html