I needed to be in Singapore for business for two weeks. During the week-end, Bee and I decided to make a quick jump to Perth to see friends I had not seen in over 4 years.  We arrived late on Friday night, actually very early on Saturday morning so we made a late start on Saturday.  We had lunch with Rajan, Julie and Georgia on the shore of the Swann River just to catch up on the last four years.  as it often is the case with good friends, it felt as if we had seen each other the previous week!
However, Georgia had changed a bit since the last time I had seen her…
We decided to have a pic-nic on the beach at Cotesloe – I had been there before, but never really had a chance to swim as I never came at this time of year.  We arrived around 5PM and had a quick swim first. The water was really nice and I felt refreshed.
We had a light pic-nic, with good wine! That is what we always did in the past too. Bee enjoyed the day.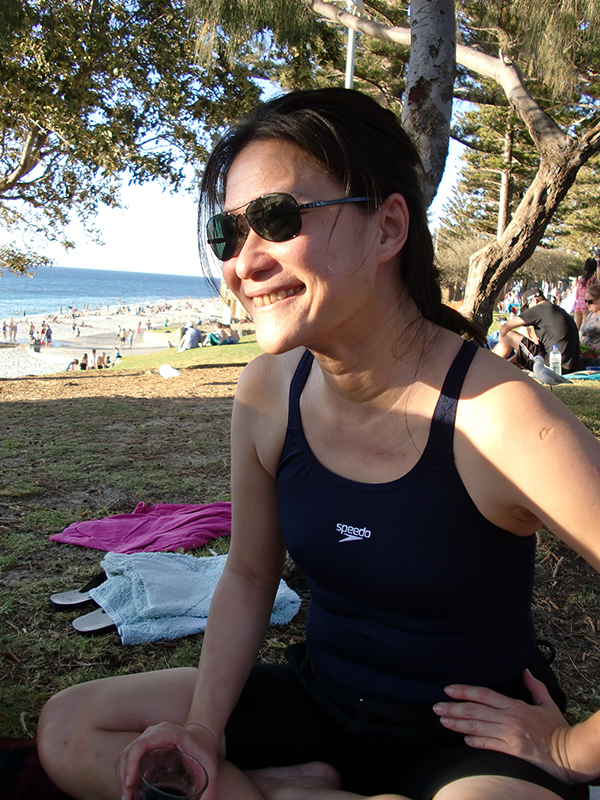 and so did Georgia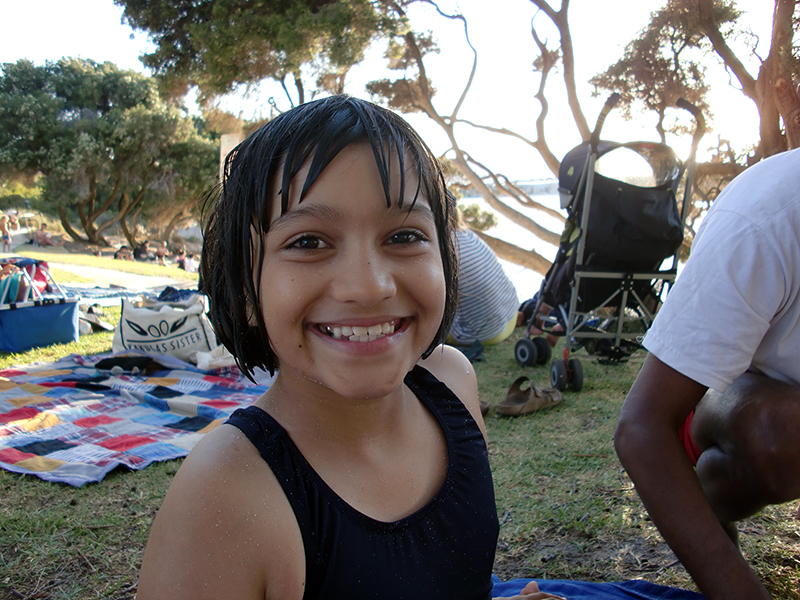 Rajan had brought a special bottle of wine for the occasion.  We really enjoyed that.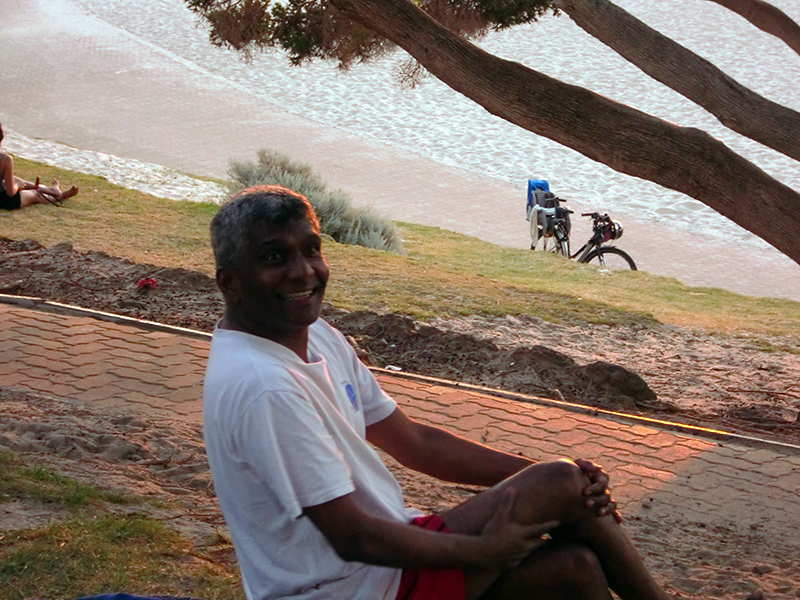 Here is the full spread, with the view, Rajan and Julie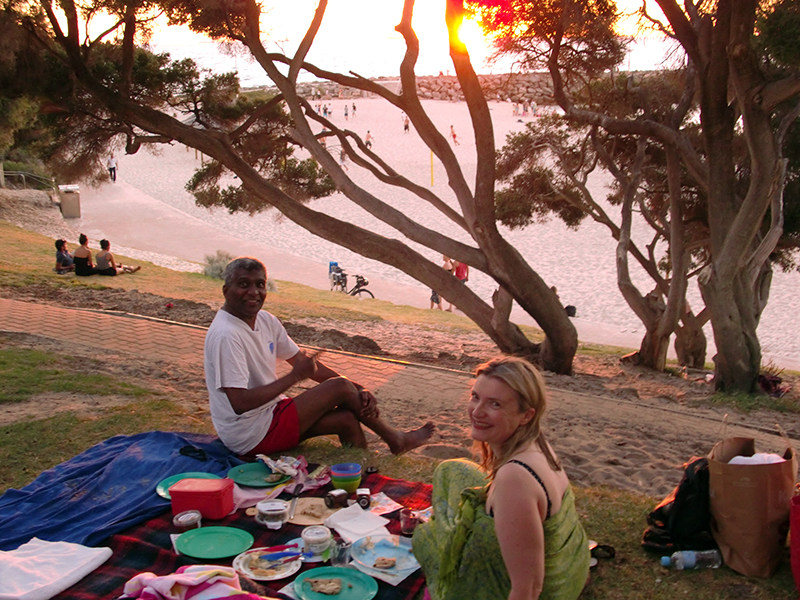 On Sunday, we went to taste some wine in the Swan Valley – there are really good wineries there even though this is not one of the well-known areas for Australian Wines.  We had a really nice lunch at one winery and then drove back for a rest.
Once again, we had a pic-nic for dinner, this time in King's Park, overlooking the city center.  There is quite a view from the park, through the trees.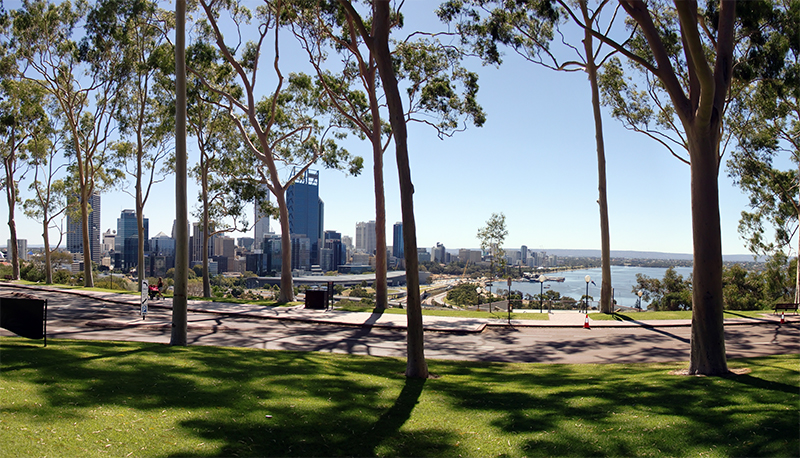 We were there for sunset.  Not as good as I can get with my big camera, but not bad for a point and shoot pocket digital!
Rajan remembered that I like Baobab Trees so they insisted on showing us one that was recently transplanted to the park as it needed to be moved to allow a road to go through.  On the way there (it was getting quite dark), we saw this smaller tree, a baby at only ~100 years old!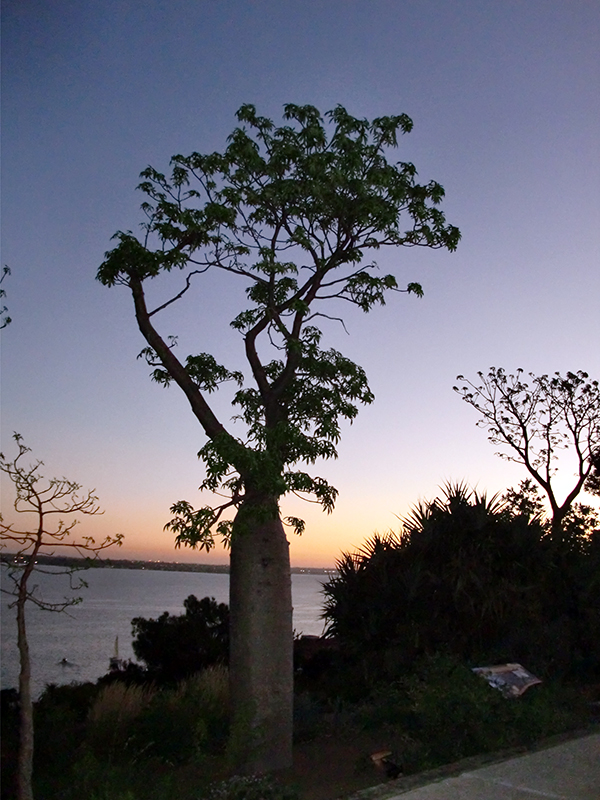 However, in the tree, there was a surprise visitor – It was just light enough to be able to take this!  Not often that you see a Kookaburra that close!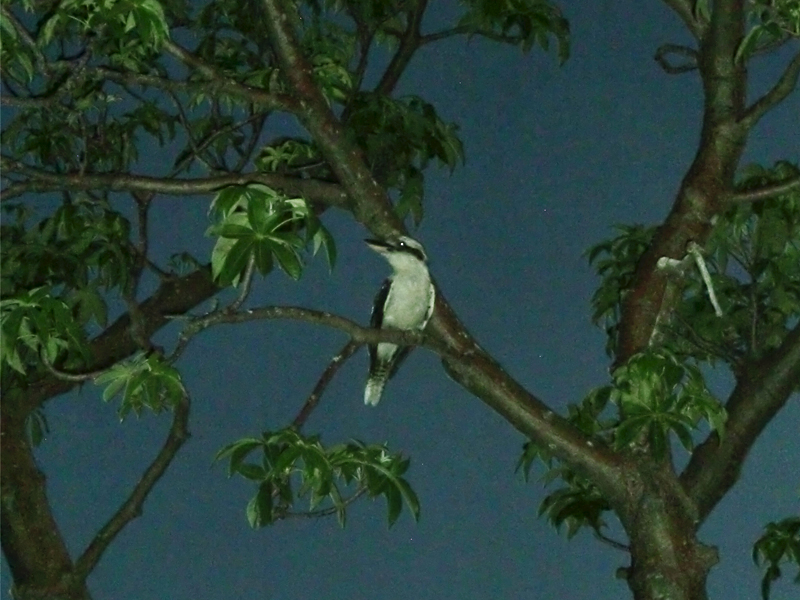 This was a very quick trip to Perth – on Monday we had to go back, already!  However, it was good to spend time with good friends; too bad we cannot do this more often!