pierreo May 8th, 2010
I interrupt the telling of my trip to Laos to share pictures of Bangkok.  I have been there several times including this trip as I spent two days in Bangkok before going to Laos.  Some of the pictures in this post were taken on previous trips to Bangkok.
On this trip, I started with a place I had seen, passing on the river, but never visited.  We had to take the monorail, than a river taxi, and finally find our way across small alleyways to the Royal Barges Museum – not really a museum as these barges are regularly used for parades on the river.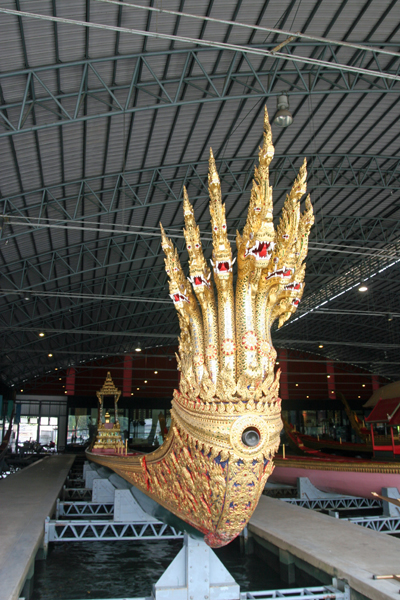 Some are quite old but the majority have been built or restored recently.  The intricacy of the design and carvings is amazing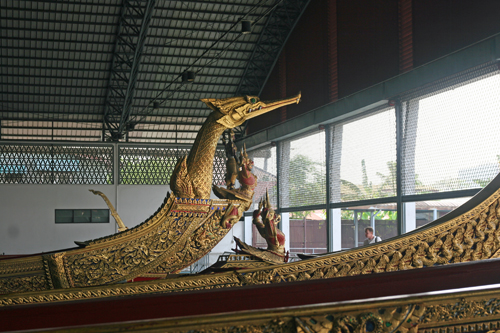 Would you not be intimidated by this coming at you?  Take a look between his legs – yes, there is a cannon there!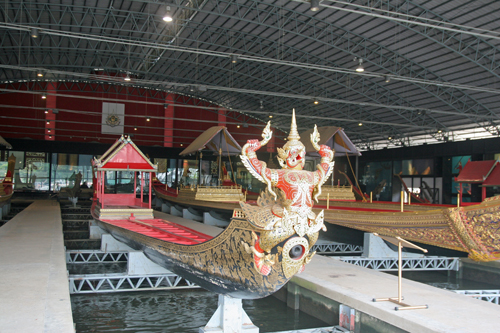 The river in Bangkok is always busy, with river ferries, tour boats and other vessels constantly whizzing by.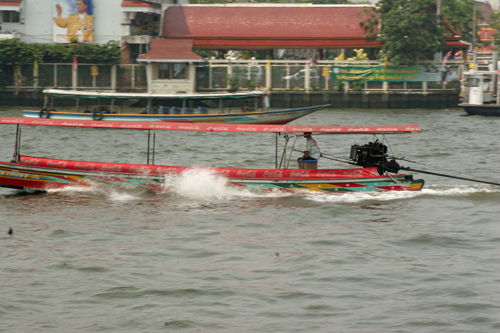 It is tough to really give the impression of speed in a still photo – I was not able to slow these down enough as there was too much light…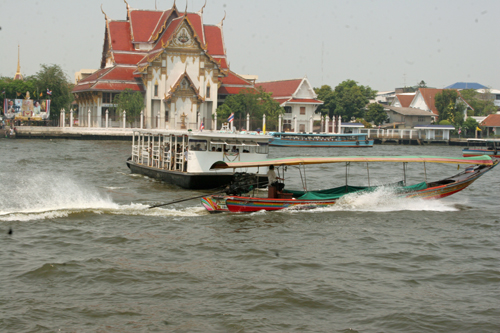 We went to visit the Royal Palace.  Architecture is just wonderful.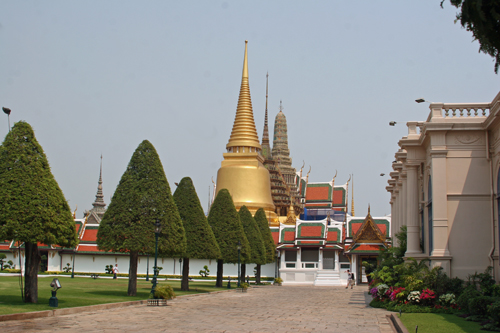 Why have just one head when you can have six of them, especially a few that look sideways and backwards…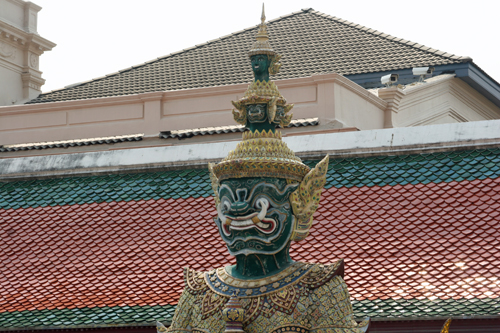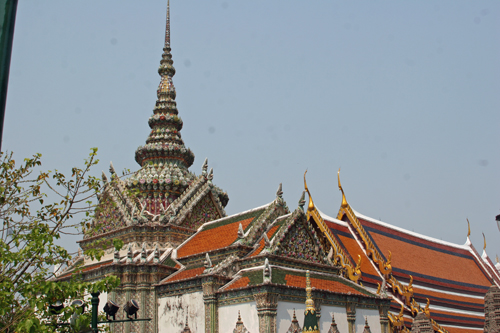 Every detail is worth looking at again and again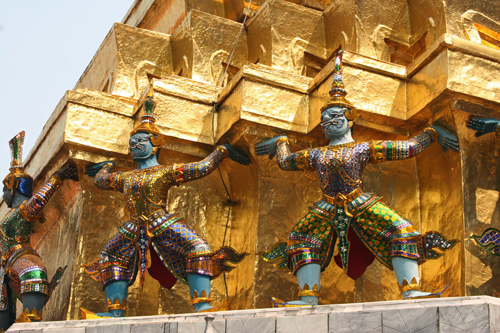 including the doors that lead to the temple of the Jade Buddha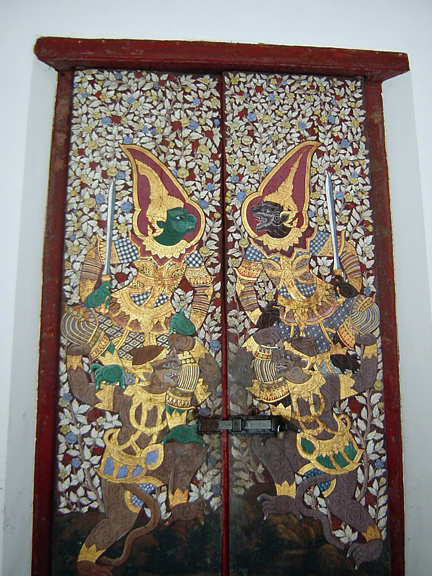 Inside the temple, it is peaceful – so much so that this monk decided to rest for a while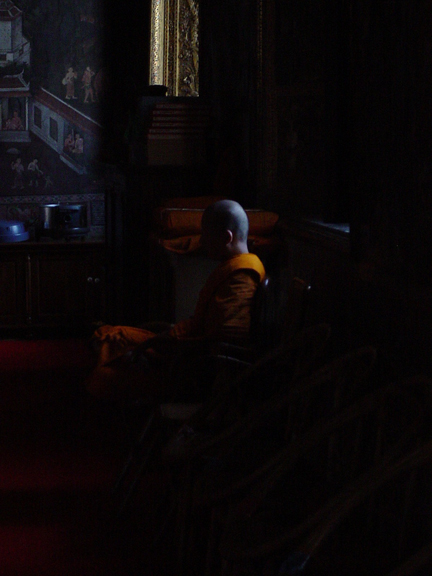 Wat Poh is the temple of the reclining Buddha – very tough to take a picture of a very large status when you are inside a building and cannot step back – so only choice is a close up – you have to remember that this face is more than 3 m high!
From Bangkok, we went to Chang Rai and later crossed into Laos.  But if you have been following this tale, you already know about that…
(893 Page Views)