pierreo May 4th, 2014
In November, Bee and I decided to go visit the Flanders Fields Museum in Ypres and a few of the monuments around that area where battles were fought during WWI.
The museum is great, with a very good history of the many battles around Ypres.  The area around Ypres was the only part of Bergium that was not conquered by the German Army during the whole duration of the War.  The invasion was stoppped by flodding the fields around the Yser River and then everything was bogged down in four years of trench warfare.
www.inflandersfields.be/en is a very good site about the museum if you want to know more about it.
After lunch in Ypres, we started driving around and came about this WWI cemetery as we were driving by.  This is the Menin Road South Cemetery with mostly British and Commonwealth soldiers.  The whole area is dotted with small cemeteries.  At the time, armies tended to burry the dead as they fell, into small fields. These were then reorganised and preserved after the war.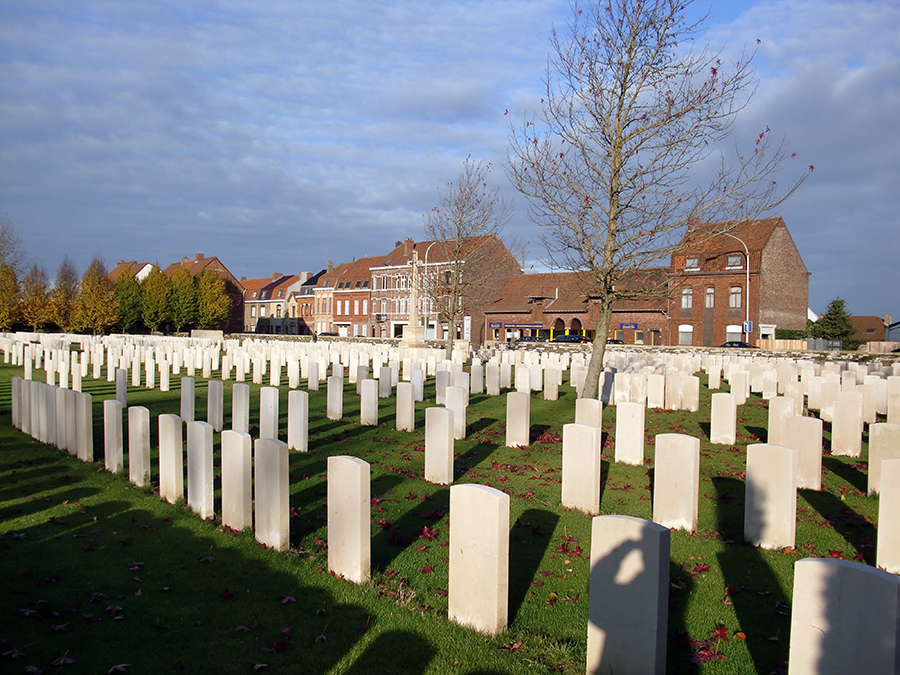 These are very peaceful places, even in the middle of the city, they seem to have an aura of themselves.  We discovered that there are hundreds of these small cemeteries all over the area.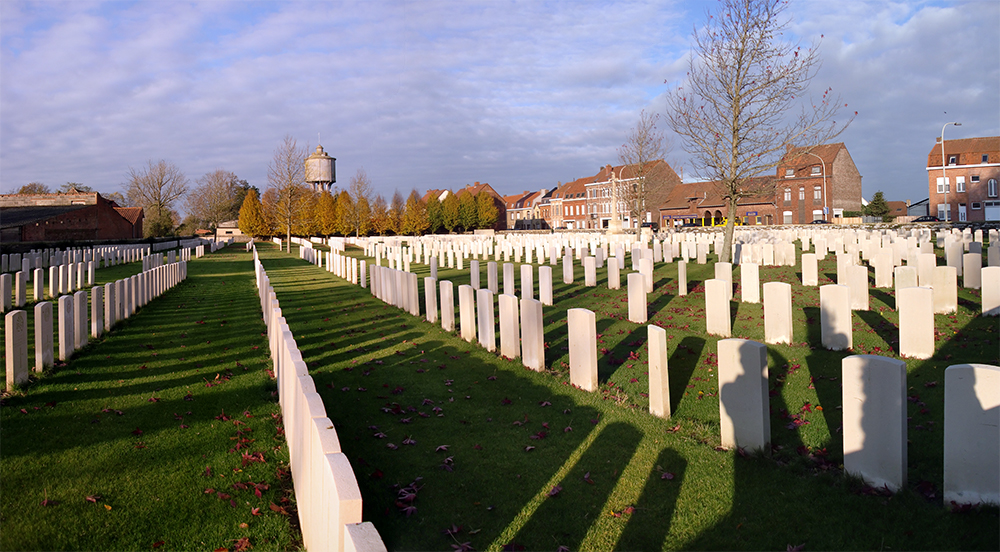 The Menin Gate in Ypres is a memorial to soldiers killed in the Ypres Salient and whose grave is unknown.  54896 names are listed on the walls and alcoves of the monument.  The Memorial was dedicated in 1927 and is still the site of an annual ceremony on ANZAC day, on the anniversary of the battle of Gallipoli when Australia and New Zealand honour the memory of those fallen in foreign wars.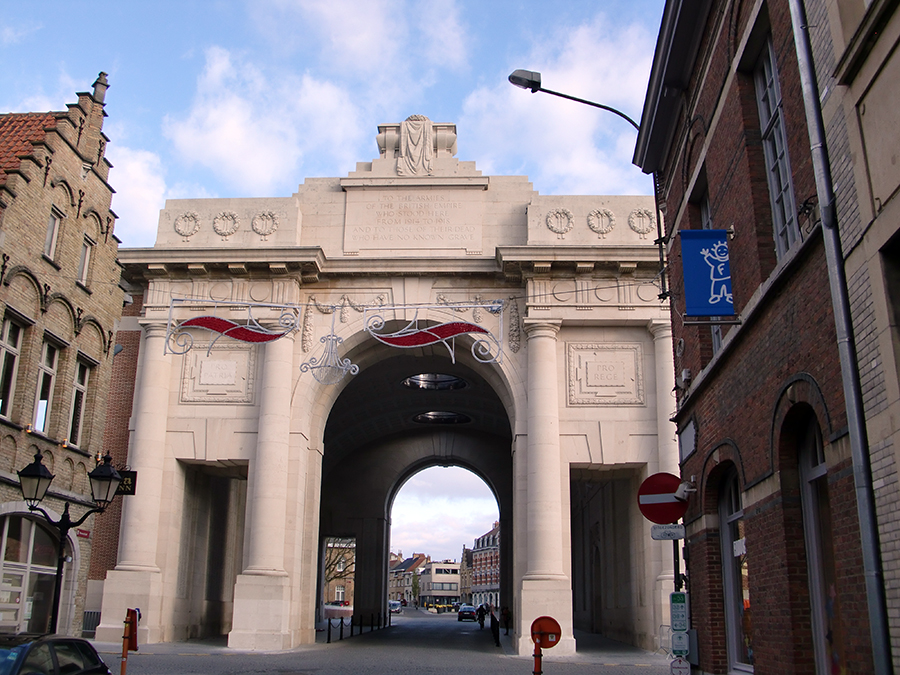 Below is a monument to the many Indian soldiers who participated and died in the many battles for Ypres.  We were surprised to see an Indian flag in the middle of the city, up on the ramparts, so we explored a little bit closer.  What a shock it must have been for these soldiers to leave India and end up in a muddy trench in rainy, cold Belgium.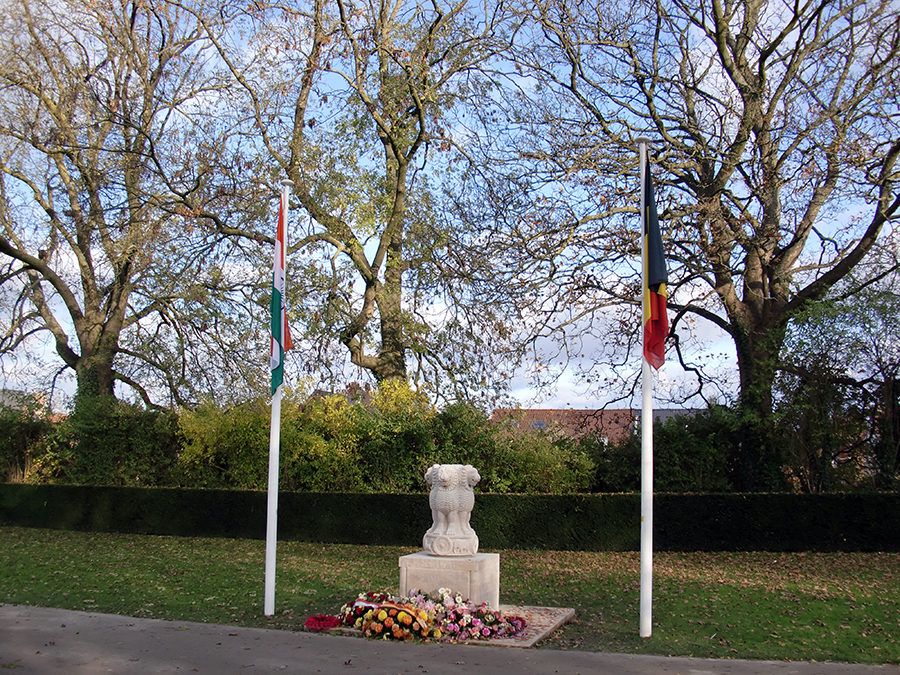 Further along the old city ramparts, we saw the Ramparts Cemetery, near Lille Gate.  It started as a French cemetery but in 1915 and 1916, welcomed mostly Commonwealth victims.  At the end of the war, the French soldiers were removed.

Here is an example of graves from the Ramparts cemetery.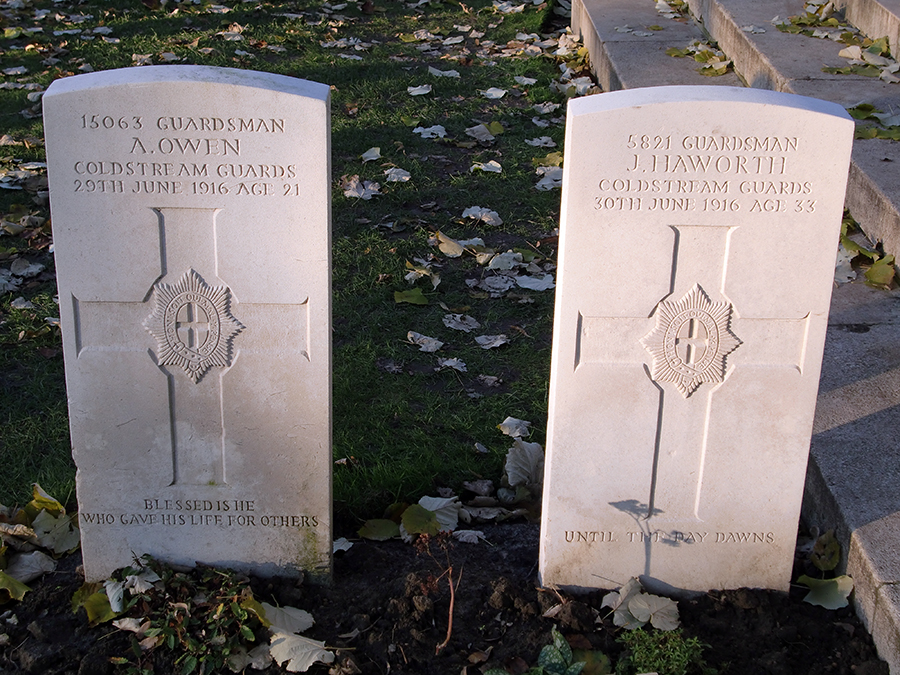 Just outside Ypres was an extensive set of trenches and caves dug up by the Yorkshire Regiment over many years of war. Some of it has been preserved in this secluded lot in the middle of a light industry zone.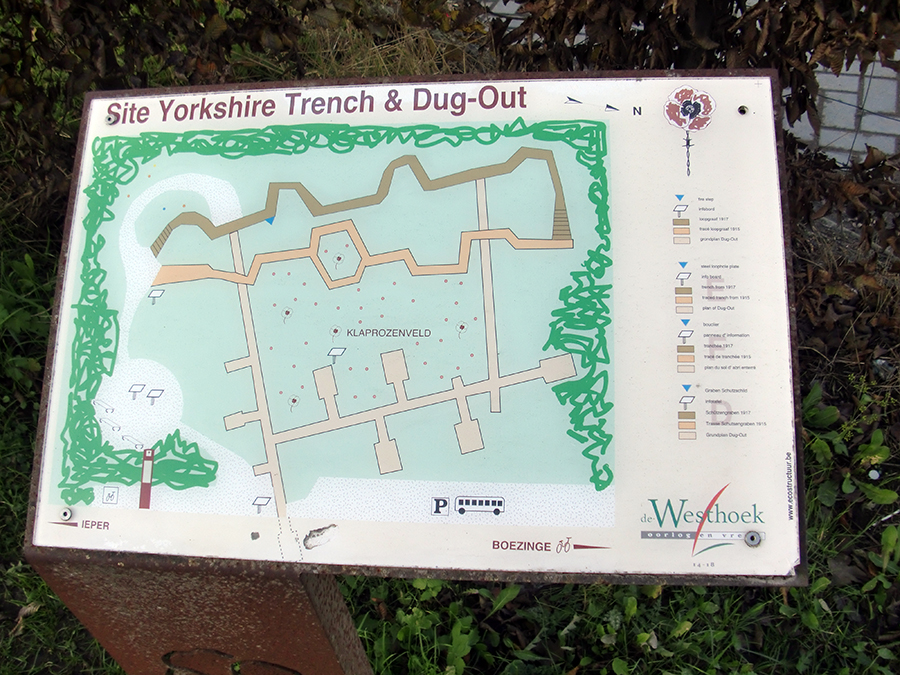 Here is the entrance to underground caves.  The old sandbags have been replaced with concrete imitations.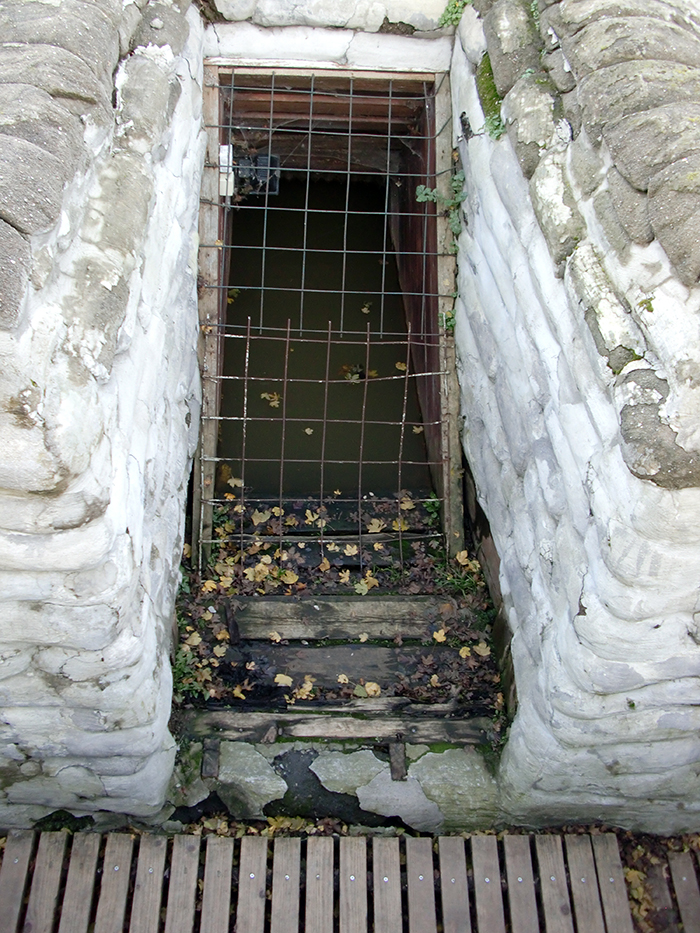 Bee is looking at the trenches, and just imagining what it must have been like after 10 days of continuous rain in only 5 DegC weather…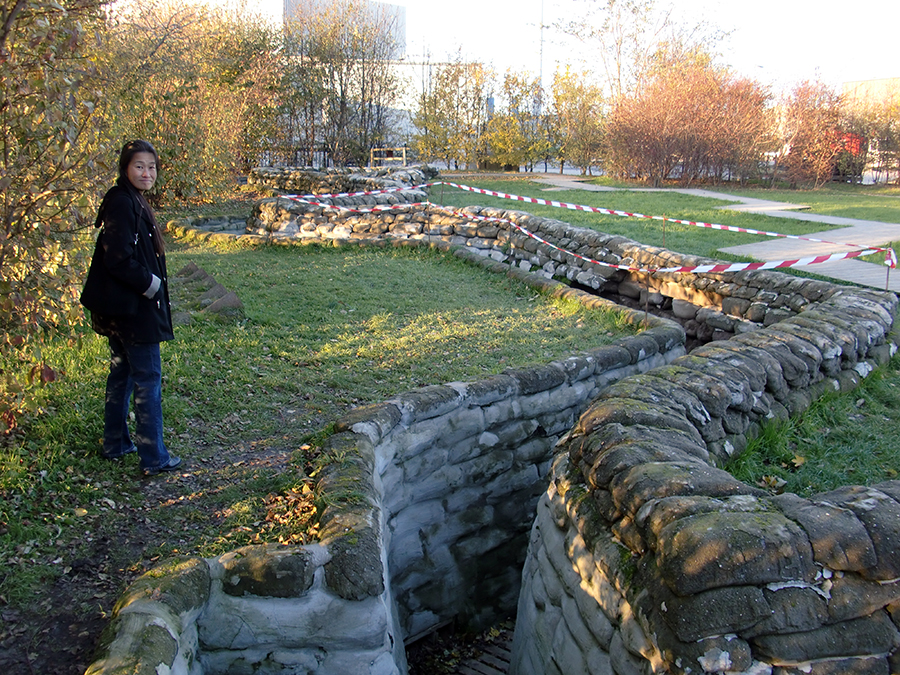 It was a good day of remembrance.  We ended up in Nieuwpoort, having an excellent dinner before going home. (1913 Page Views)