Our continuing saga on a small ship in a large state…
It is still day 4 of our adventure and we have now moved all the way to the Northern end of the Seymour Canal, not far from where we were on Day 1. We are going to visit Park Creek, a bear sanctuary, not to rehabilitate them, but just an area that provides safety for them.  The rangers have interacted with the local bear population for many years, and quite a few bears have their own name; the bears are left alone as much as possible, but are used to human presence and do not see it as a threat.  We took the dinghy to go ashore and just as we were talking to one of the rangers, this is what we saw coming towards us.  That is when I remembered I forgot my bells!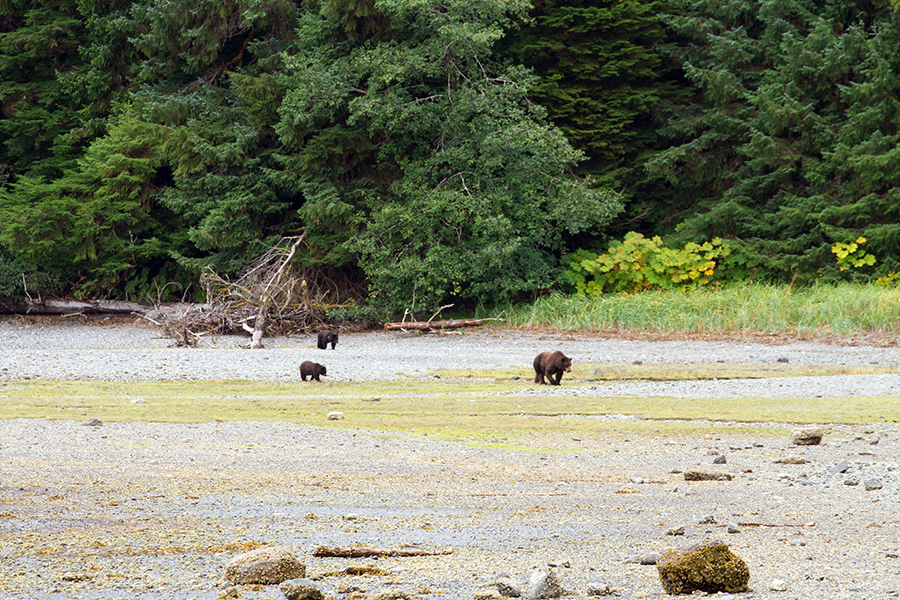 Mama Bear with two cubs, slowly coming along the shore to where we were.  The rangers did not panic, so I figured we were safe.  They kept on coming very close to us, but then followed the shore to our right, without taking a second look at us.  We will encounter her again.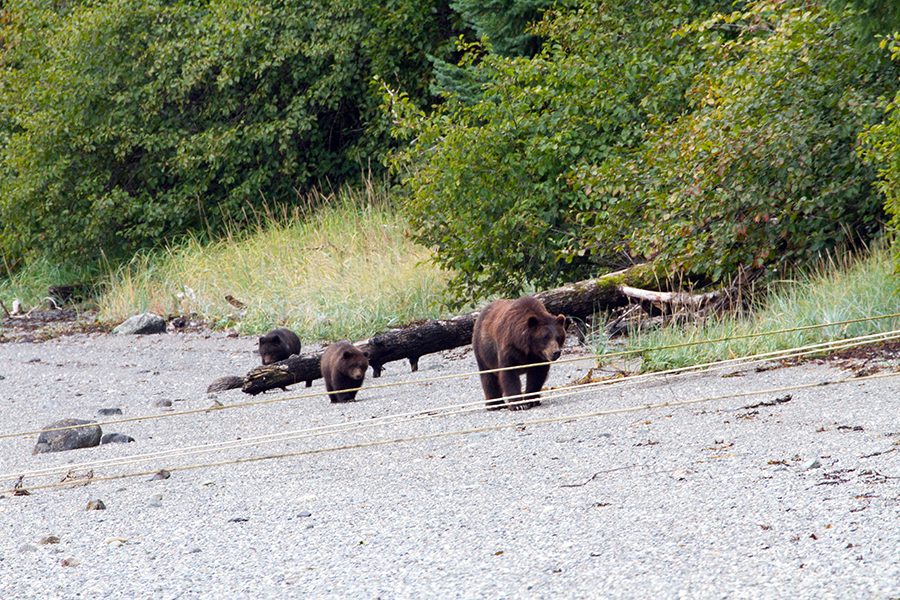 The cubs just followed Mommy.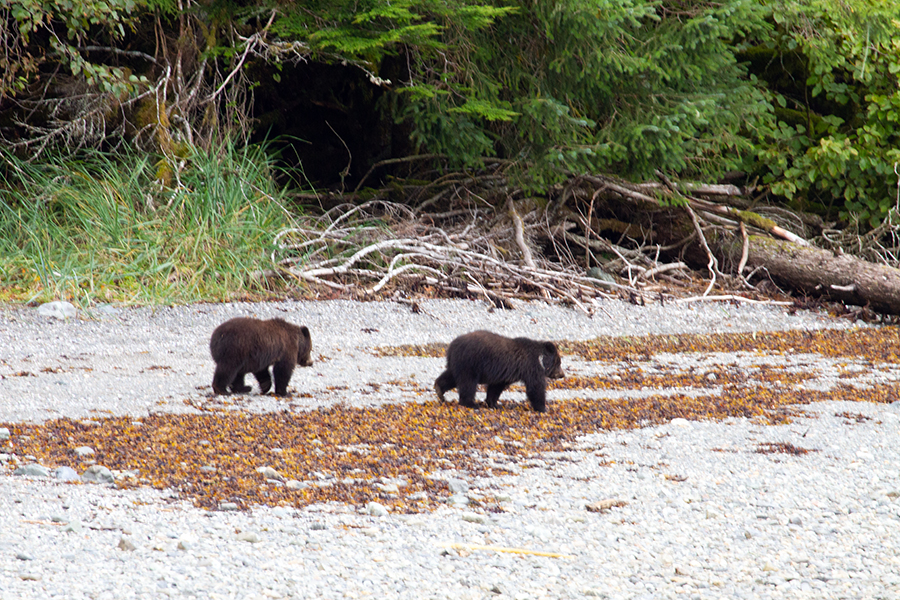 Our valiant vessel parked in the sound waiting for us.  She is such a beauty, I have to show more pictures.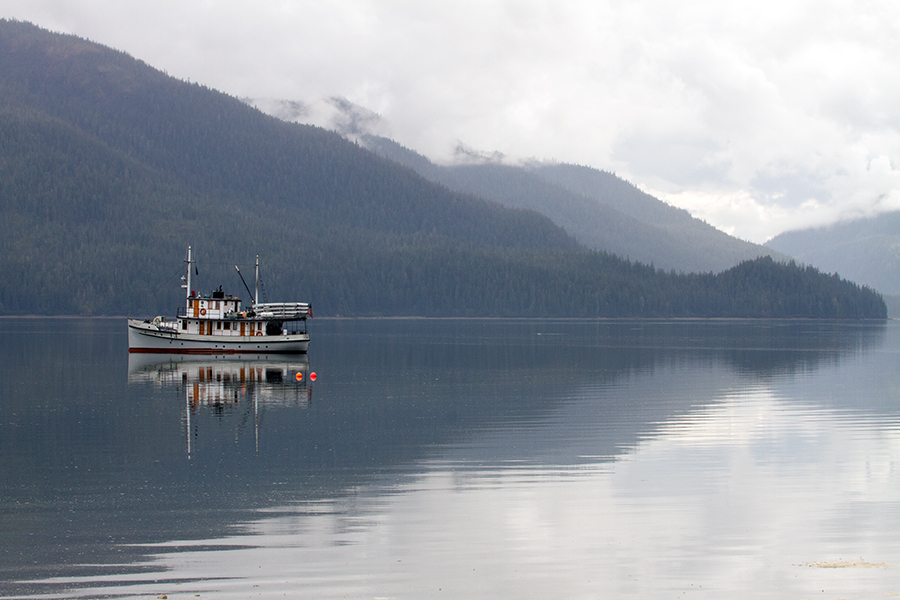 After a very short walk, we came to a river where the salmon are running.  Mama bear is now fishing for herself after she provided fish for her two cubs.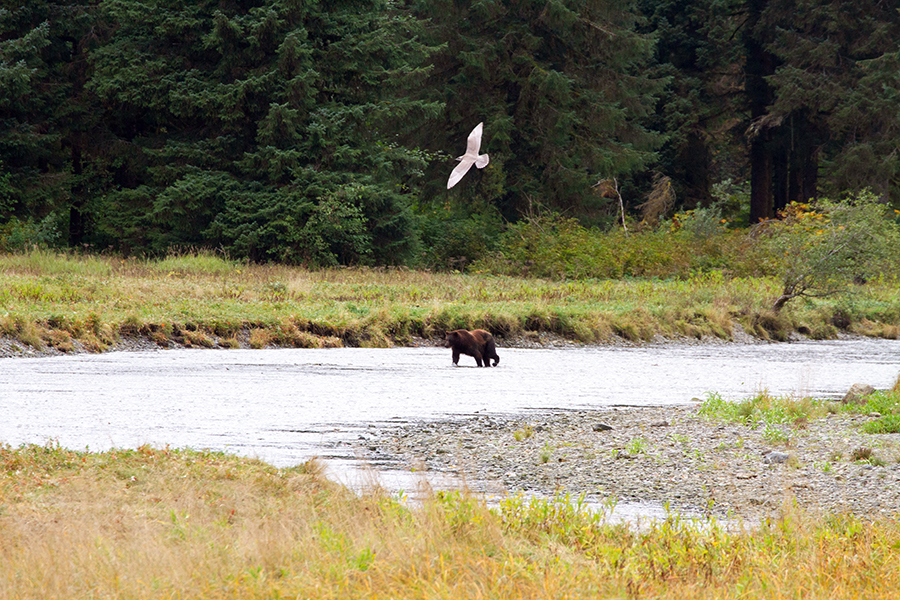 She jumped on a salmon and immediately started to eat. Continue reading Alaska – Part 3 →