Continuing where we left off the first episode at the end of Day 2 we arrived at Ford's Terror where we were not alone.  As we approached our anchorage for the evening, another boat was already there – crowded!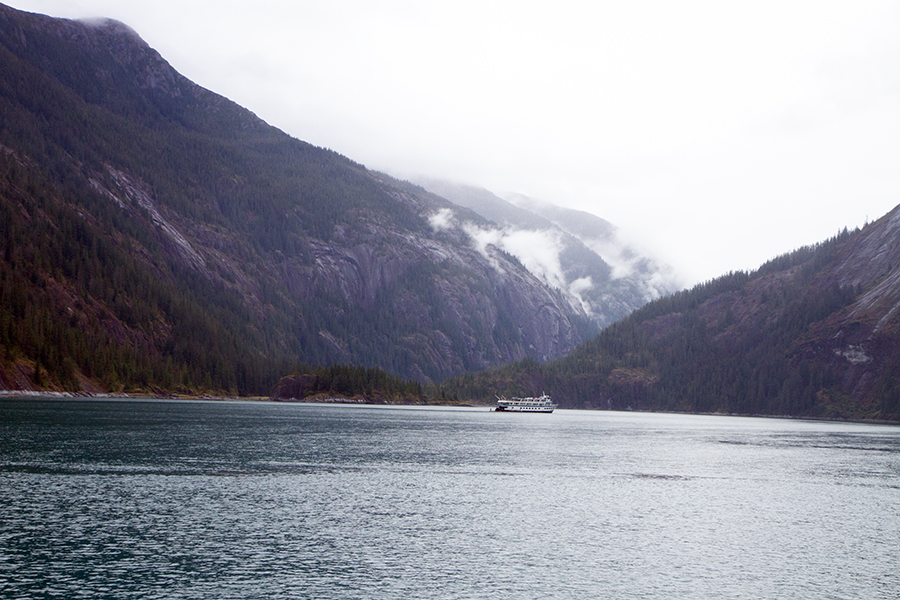 We went for another walk near narrows on a rising tide.  We had no problems landing from the dingy on a pebble beach – after our walk, and after the tide rose a bit more, we had more problems getting back onto the dingy as there was no beach left.
The walk was very nice – and we did not see bears, maybe because Kristin kept yelling "Hey Bear" – I have already shown you a picture of Kristin fully equipped for our defense, but she took no chances.
We were walking through beautiful scenery – this is a view of Ford's Terror from land.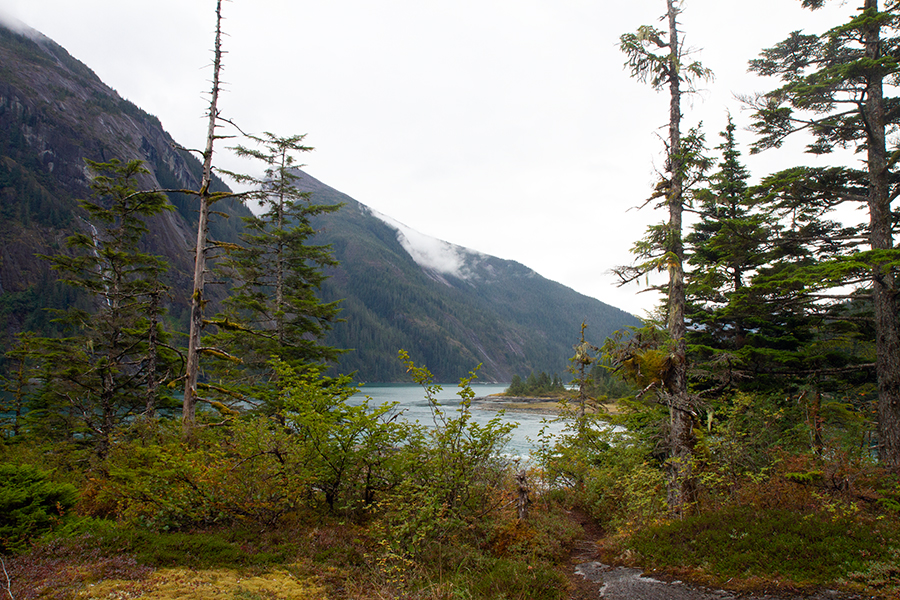 Time for portraits!  Behind is the narrow inlet that leads to the rest of the bay.  With the rising tide, the water was violently flowing making a roar, which you cannot really see or hear on this picture.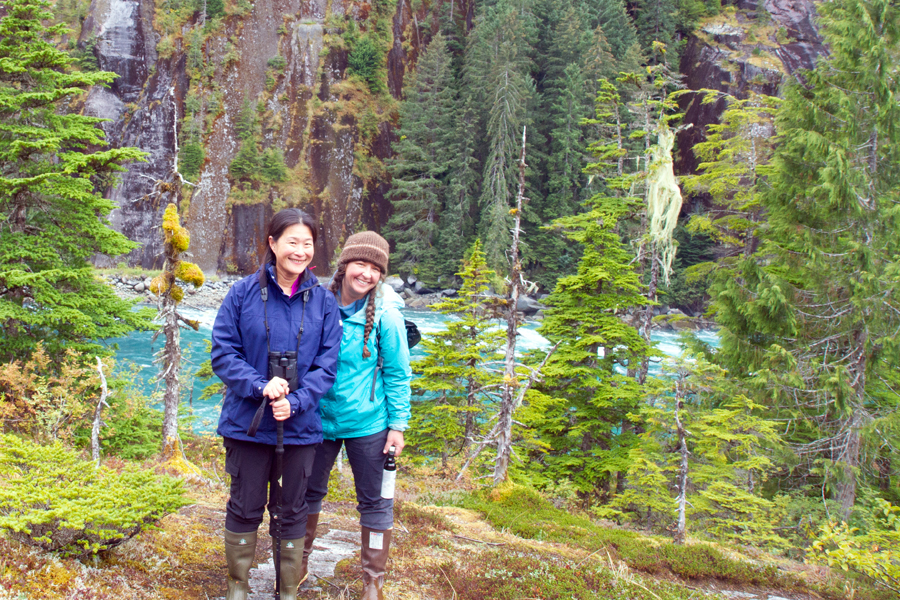 More spectacular views along the way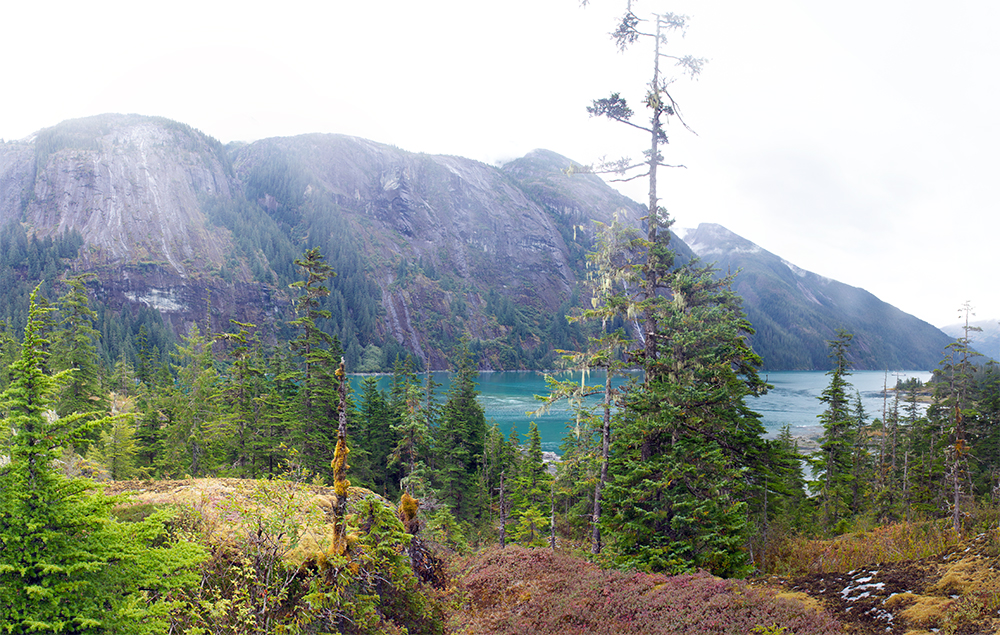 I liked this little pond reflecting the mountains and trees.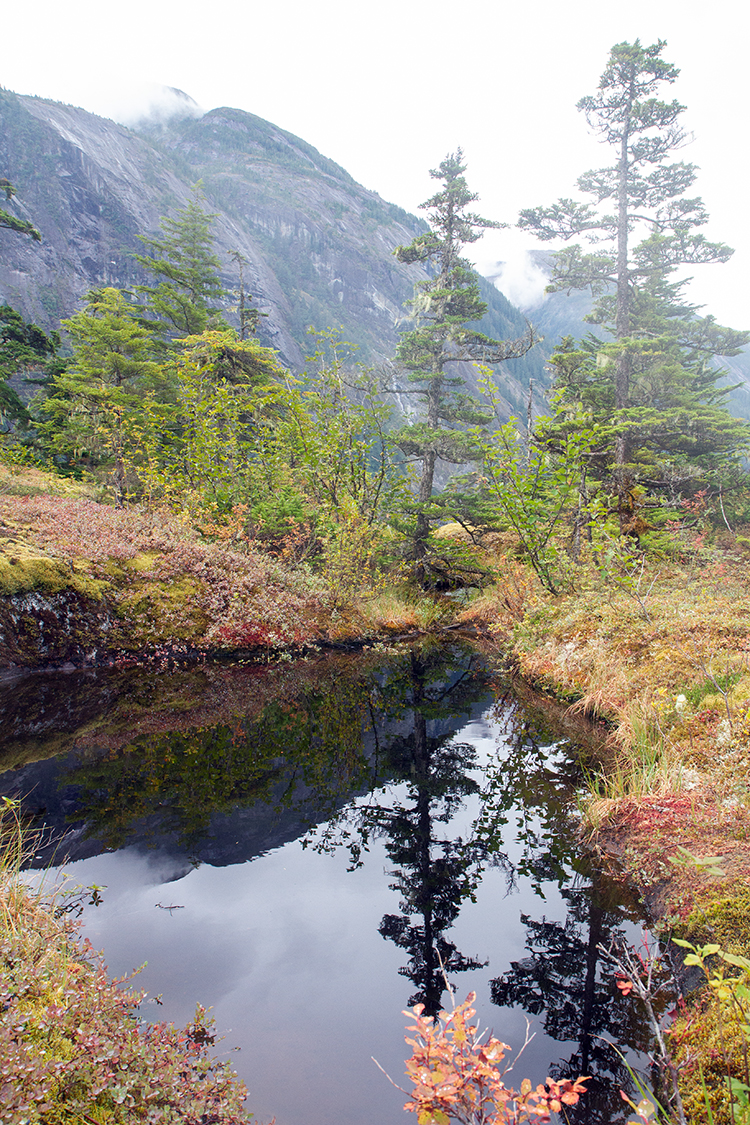 At the end of the walk, as we were wainting for the dingy to take us back to Catalyst, we saw a few curious harbor seals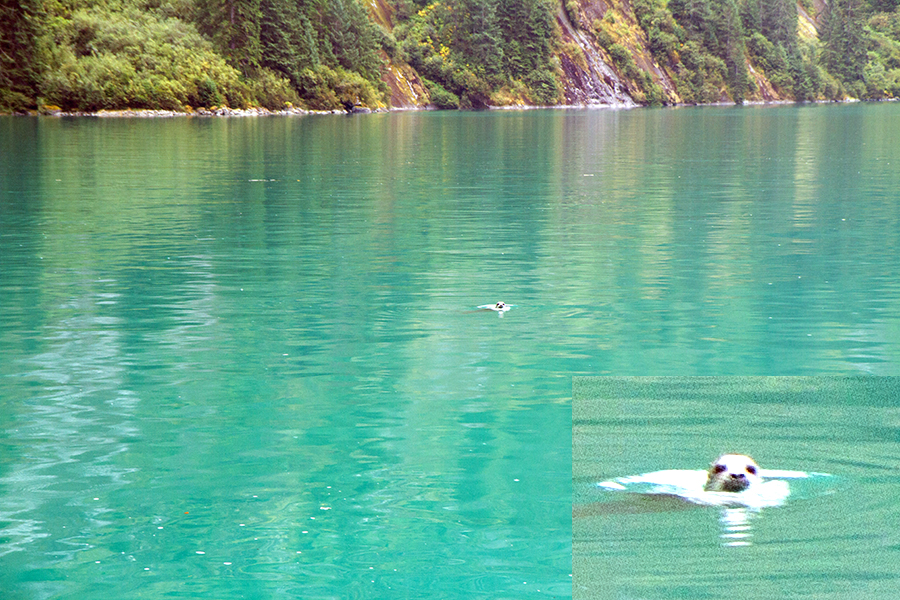 Later in the evening, when the tide reached its highest point, we took a dingy ride around the whole bay and into West Arm Anchorage. Unfortunately it was raining the whole time so there are no pictures of that. Continue reading Alaska – Part 2 →