We went to Baton Rouge in January of 2019 for a short visit, mainly to go see friends we had not seen in several years.
It was great to see a lot of them and spend time remembering the times we had spent together while we were living in Baton Rouge.  Bee and I did not live there at the same time, but we did make some of the same friends and her friends have since become mine, and my friends have become hers.
On the last day there, we received an offer that was too good to pass up.
But for that, I have to first go back to a few years ago, quite a few years ago.
In 2005, Jon introduced me to the Krewe of Yazoo.  I had heard of them, but never actually thought I would have a chance to join.  All I knew was that this is a group of people who make fancy costumes and then parade around Baton Rouge pushing lawnmowers.  In 2005, I helped to build the costumes and I paraded around Baton Rouge, but without a lawnmower.  Here is my costume that day: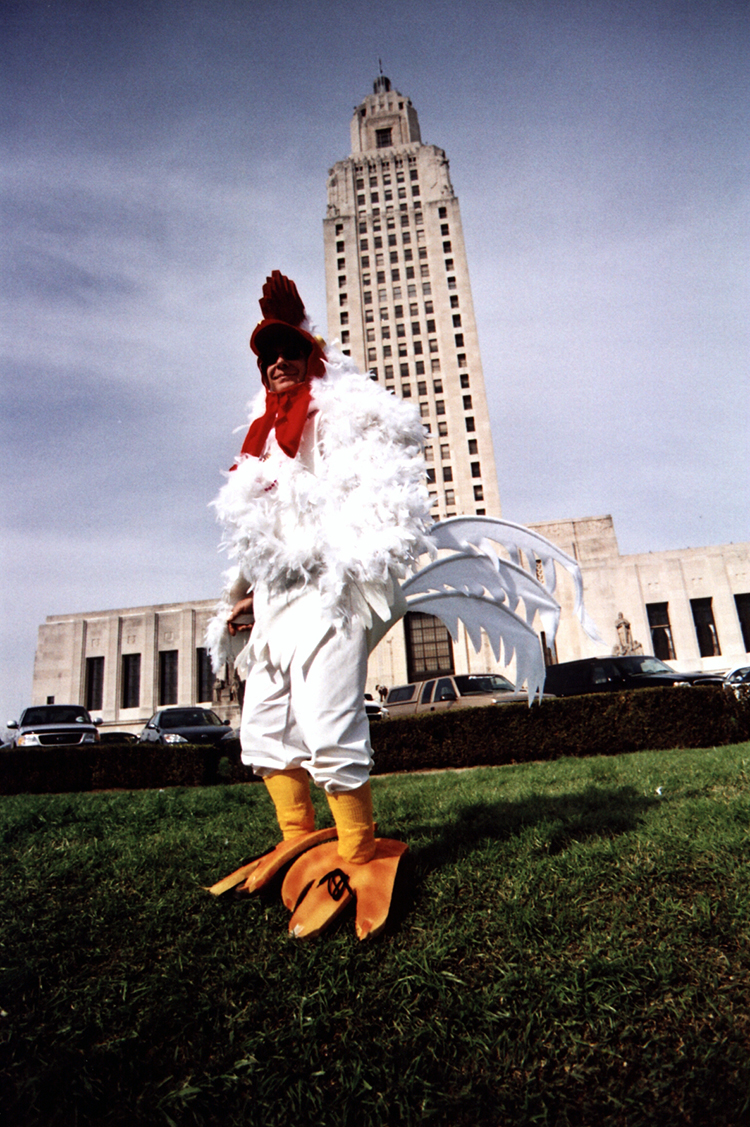 I had used that as my Christmas Card in 2005!  Actually, we had built 42 chicken costumes in all.  Here is a family portrait: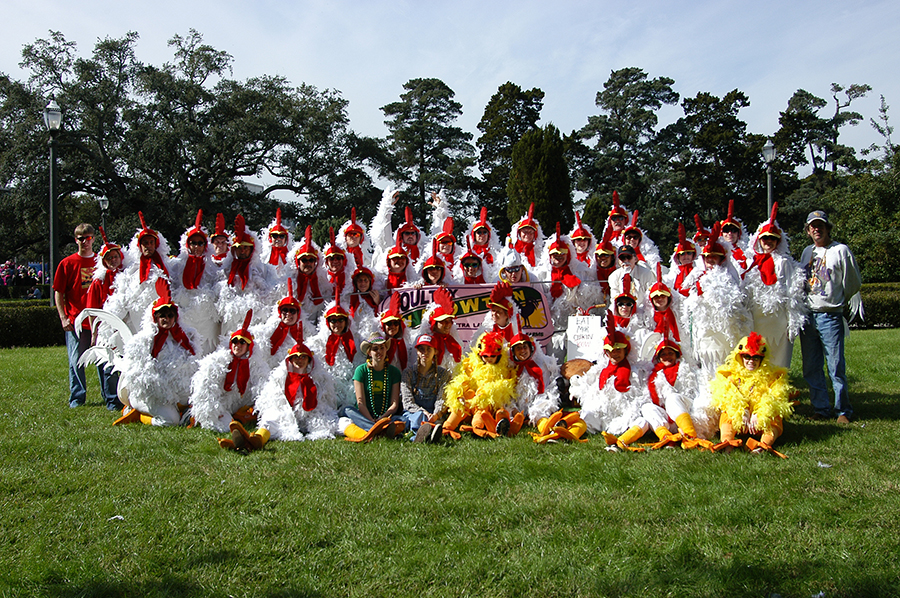 Since I did not have to push a lawnmower, I had a lot of freedom during the parade to move around. I was able to meet the crowd and get the full atmosphere of the day.  I took this 'action' shot of the Krewe dancing with the lawnmower, and the banner indicating our theme for that year.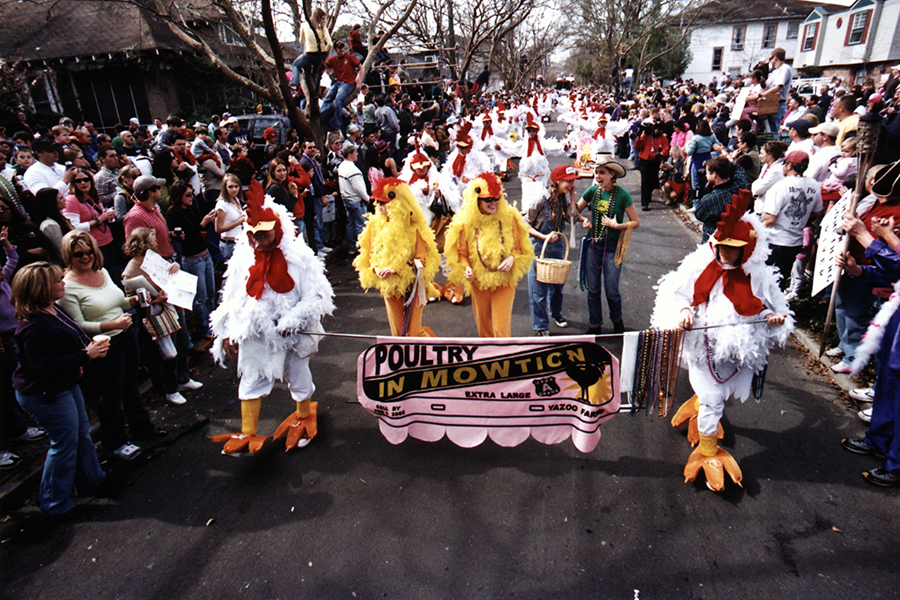 You can see that this is a popular parade, with a lot of people watching.
My favorite picture, however, is this one of Lee (the costume designer) and me during the parade.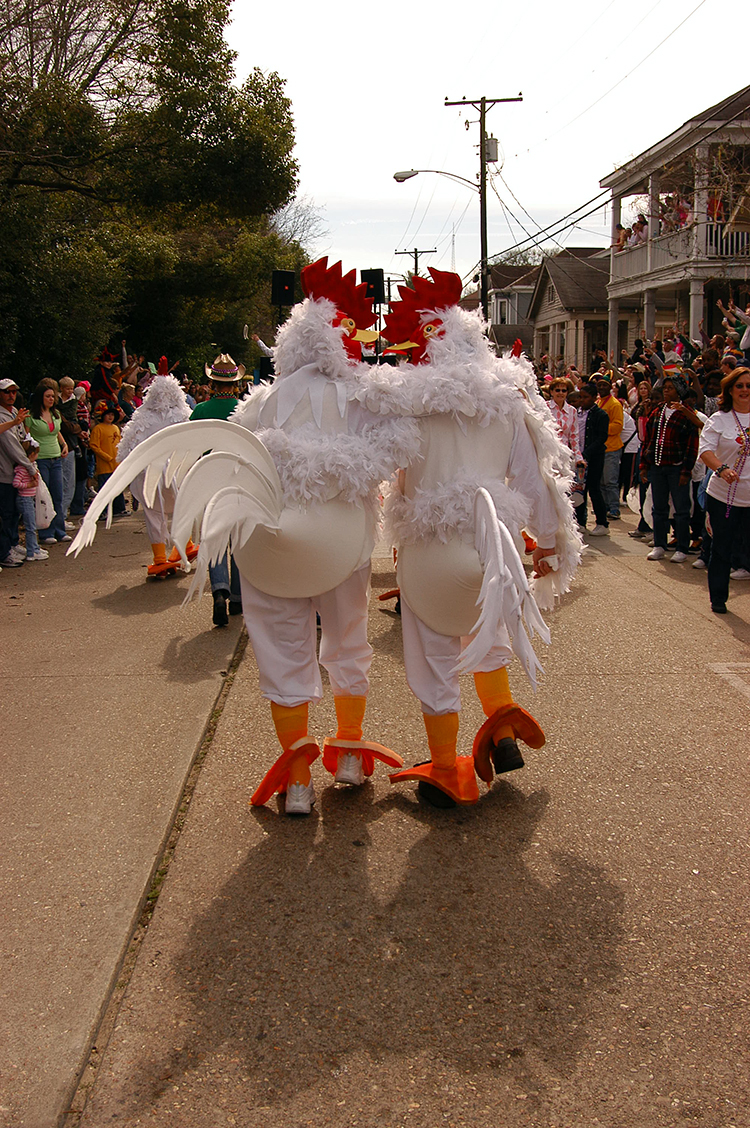 I stayed friends with David and Lee, who run the Krewe (they ave been doing this for over 30 years).  Lee creates amazing costumes and David chooses the music and creates the choreography. Continue reading Baton Rouge 2019, and memories of 2005 and 2006 →