After a very short flight from Arenal, we approached the Atlantic coast of Costa Rica and the isolated village of Tortuguero.  We could see some houses and quite a few hotels and resorts as we approached.  It used to be that the only way there was a long drive followed by an even longer boat ride.  Tis is a lot quicker and more comfortable.
The airport that we are approaching, actually just a long asphalted strip is near the breaking surf, towards the top end of the last thin island on the right.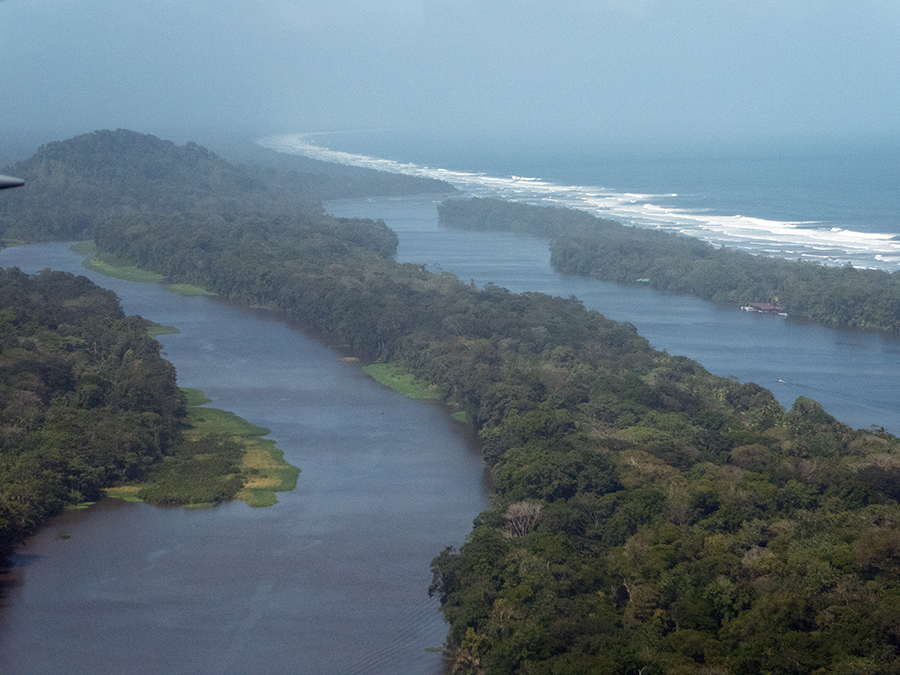 After landing, we needed a very short ferry ride and we arrived just in time to have lunch at our resort located across the water from the airport.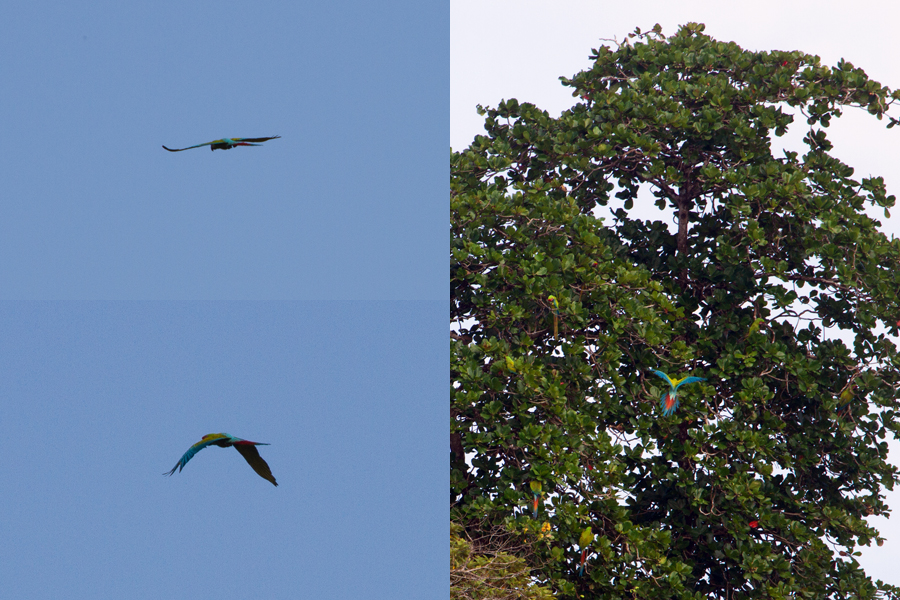 While we were having lunch, we watched amazed as green macaws flew in and out of the trees across the way from us.  Even though they are called Green Macaw, they have a very colorful back that you can only see when they fly, or even better wen they are are about to land on a tree.
Some flew right over us and I was able to get closer shots.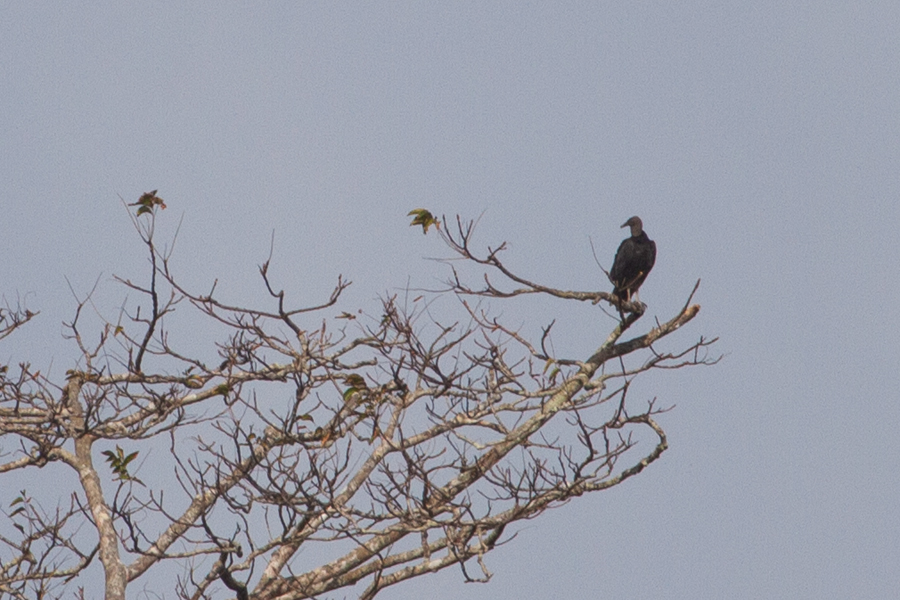 There we also vultures looking for something to eat.  They were rather far, so I was not too worried about me or my food.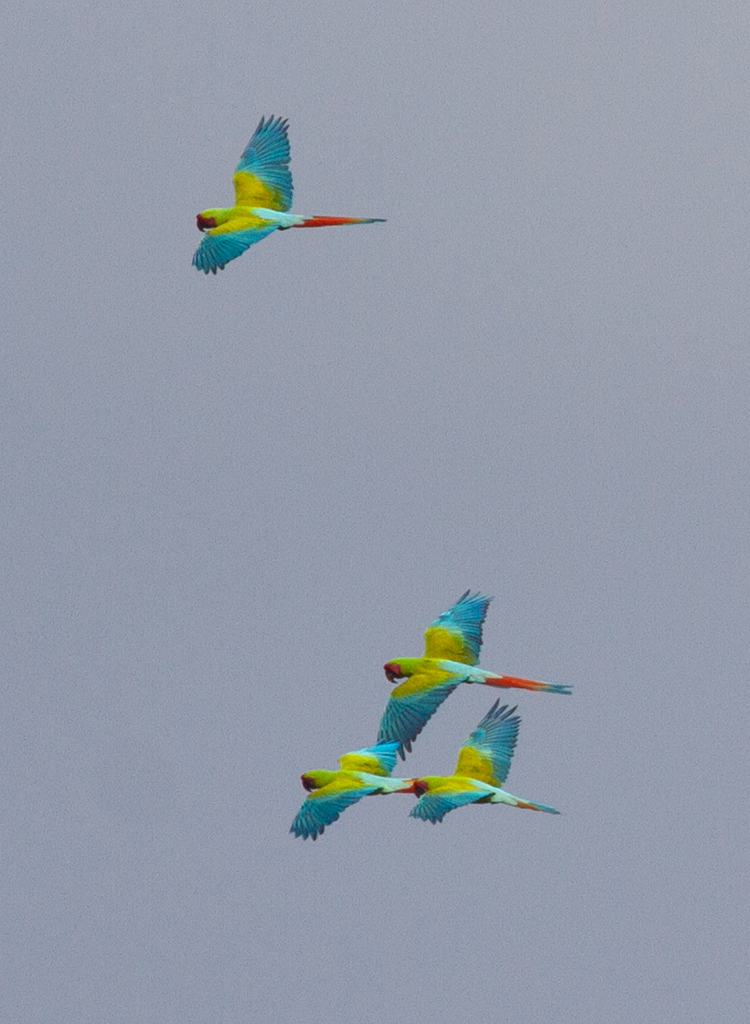 Not sure you can still call these Green Macaws!  My list of birds from Costa Rica does not seem to include "Brightly colored blue, yellow and red macaws".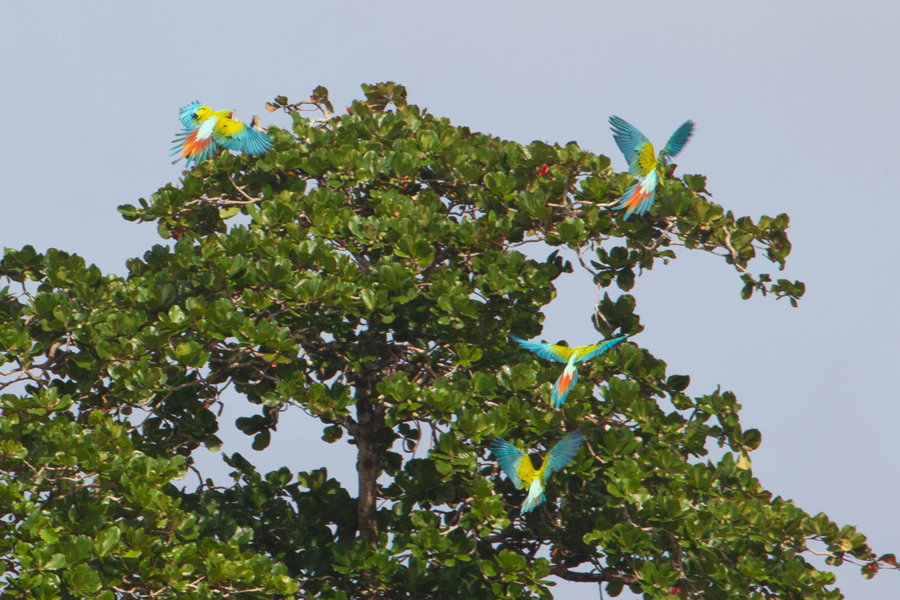 And the spectacle continued – nice to have entertainment during the meal. Continue reading Costa Rica – Part 4: Tortuguero (1) →