Every year, Bee and I try to go somewhere new for New Year. This time, we had decided rather early that it would be Costa Rica, but given that we moved to Houston and were distracted by many other things, we only booked our trip very late. Most of the time was spent with Wilderness Travel on a fantastic tour of some of the best National Parks and wildlife reserves in the country.
However, before and after this adventure, we spent a few days in San Jose, the capital of Costa Rica.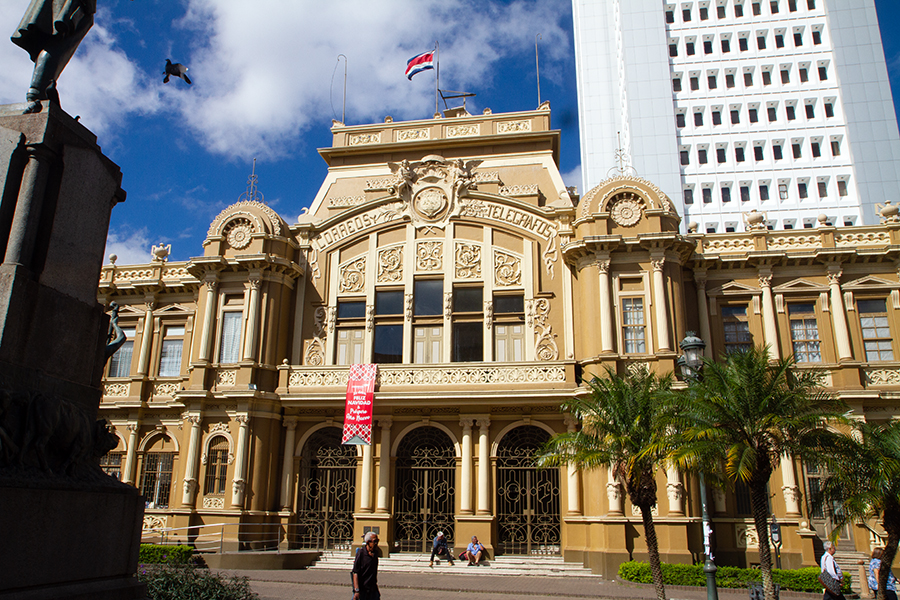 On our first day there, we took a walking tour of the city. We started at the Post Office a superb pre-Art Deco building (completed in 1917) with a secret inside (which we discovered the next day on our second walking tour). Still today, most people do not receive mail at home. The use of street name and addresses is rather new in the country and people still use landmarks rather than street names to give directions. Families own post office boxes and there are thousands of them in this building.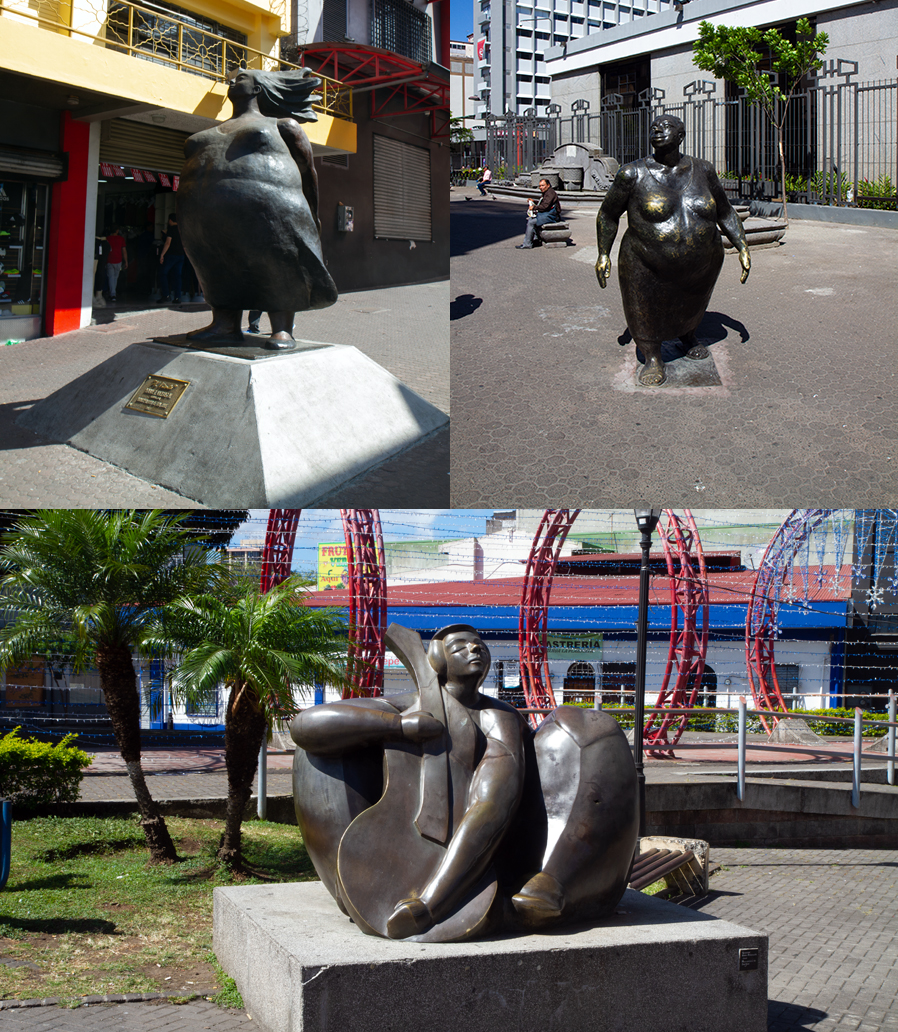 San Jose is also full of street art. These are just some of the better statues that we saw on our walks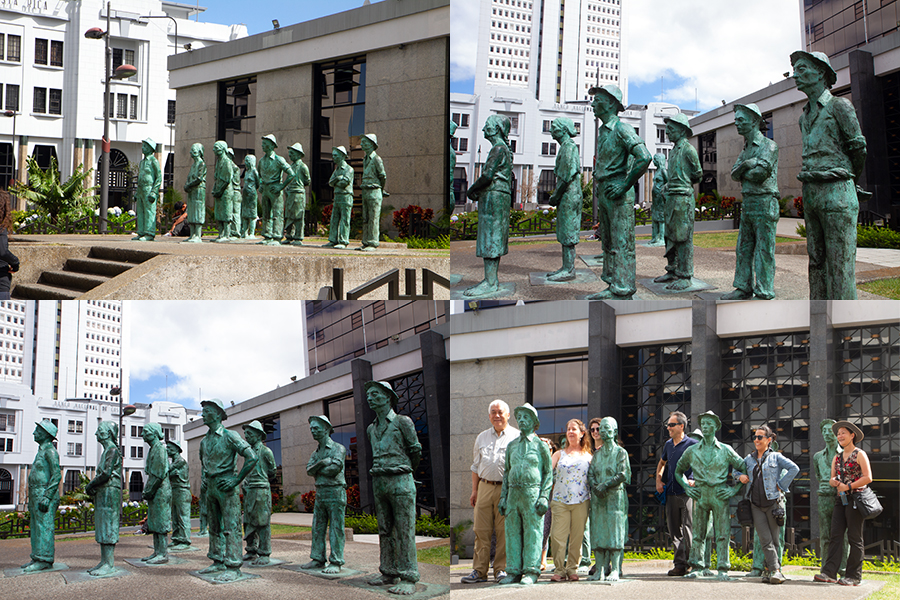 My favorite is this tribute to the ordinary working men and women, placed right in front of the Central Bank. Members of our tour group decided to pair up with the statue they liked best.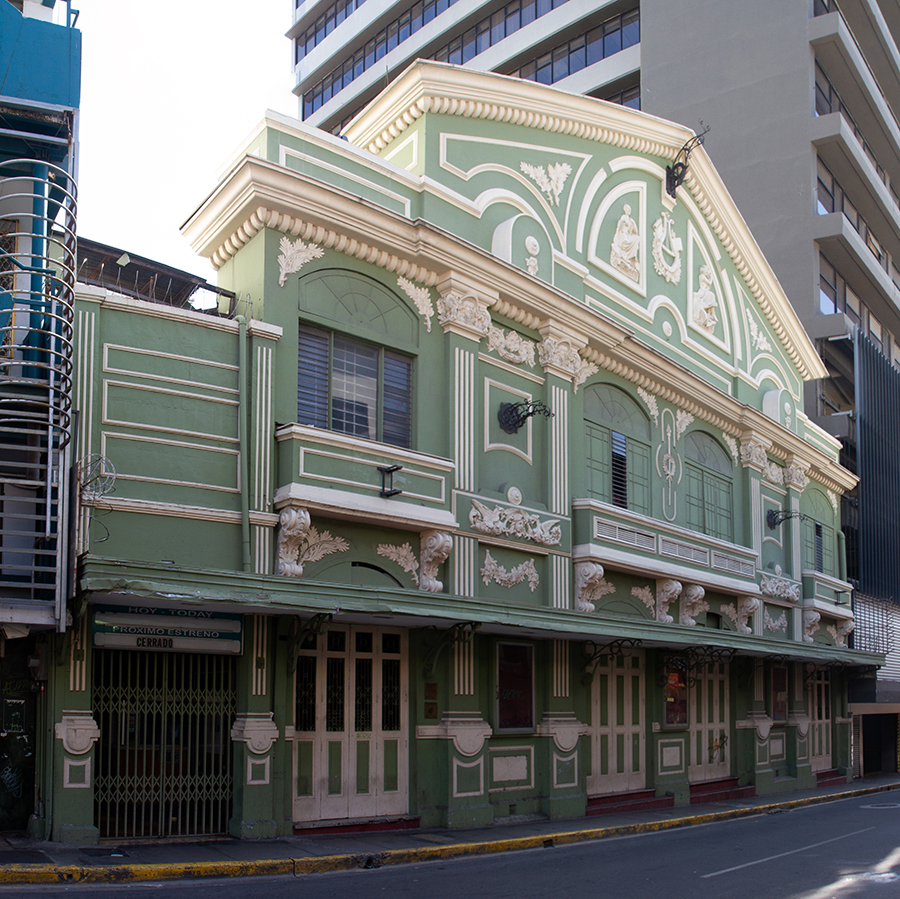 This is a metallic building from the late 1800's.  It was made in Belgium and shipped here in parts then re-assembled.  There is also a metallic school, all pink that was also made in Belgium.  It seems Belgium was very famous at the end of the 19th century for its metallic constructions and exported them all over the world. Continue reading Costa Rica – San Jose →