I am very late, but I want to continue the Greek Odyssey before I start other trips.
From Amorgos, we headed to Santorini, the place I probably anticipated the most of the whole trip. There is indeed room for disappointment here.
As we left Mykonos, we passed the fast ferry probably coming from Santorini.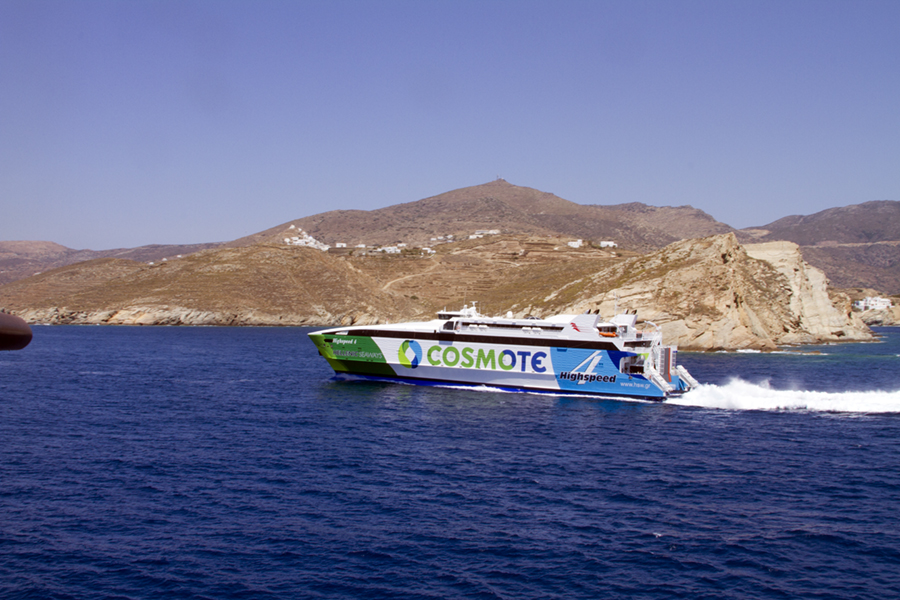 We approached the Caldera from the South and this is our first glimpse of Fira, the main 'urban' center in Santorini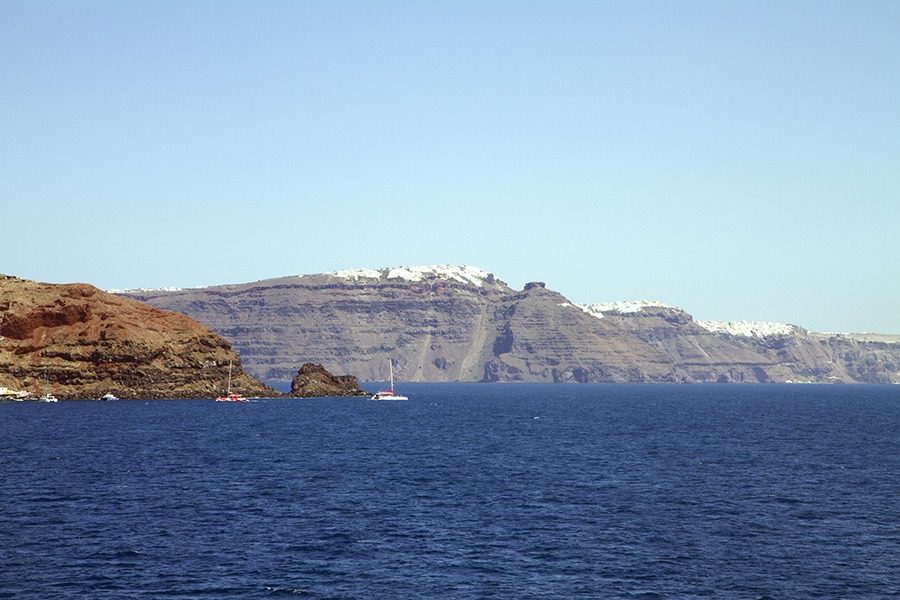 This is Oia, the city right at the entrance to the caldera.  We will explore this on foot our last day.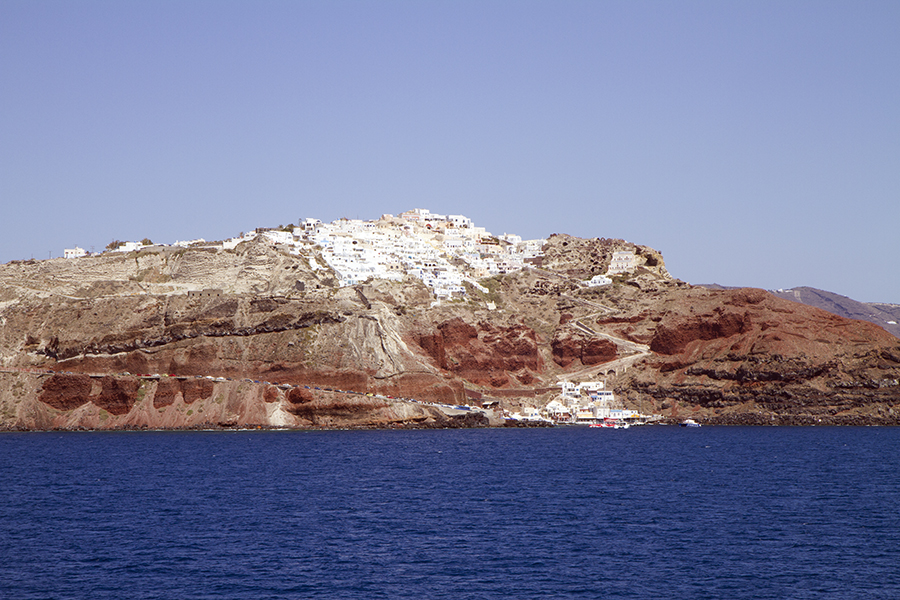 Another view of Oia – the main sites are all right at the top of the caldera, and there are wide open spaces in between these.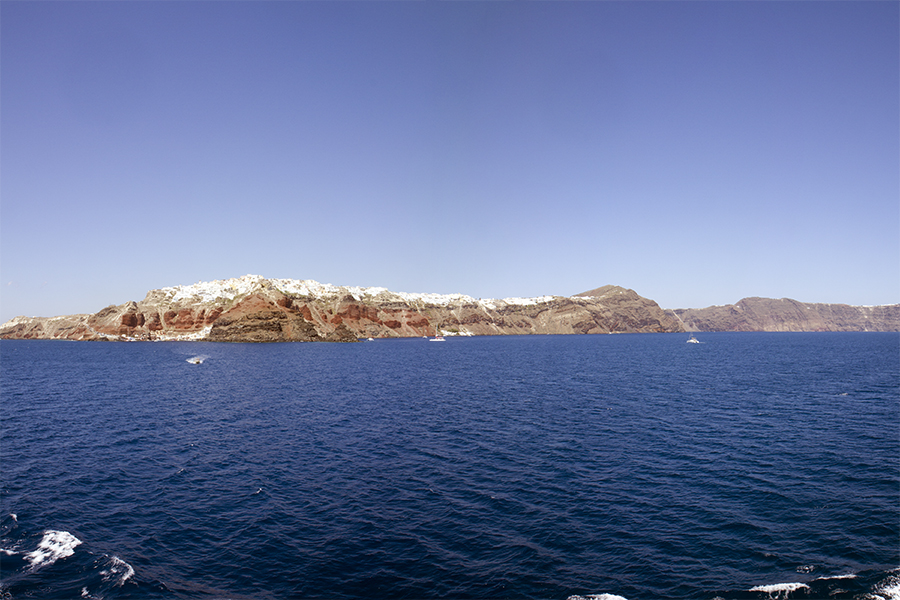 Fira – You can see the path that descends from town to the old port, now only used for local tours.