After a few days, it was time to leave Tynos and we moved to Naxos, a large island to the South.
We took another ferry to get there and had interesting views along the way.  Travelling by ferry, at this time of year, is very relaxing.  The ferries are not very crowded and therefore we just lounged around on the top deck, looking at the islands float by.
On the way we met this very interesting cruise ship which was making a stop at Mykonos – there are more and more sailing cruise ships and I think it would be a nice experience to try it, one of these days.  However, I suspect that these are fully automated and therefore there is not much "sailing" involved.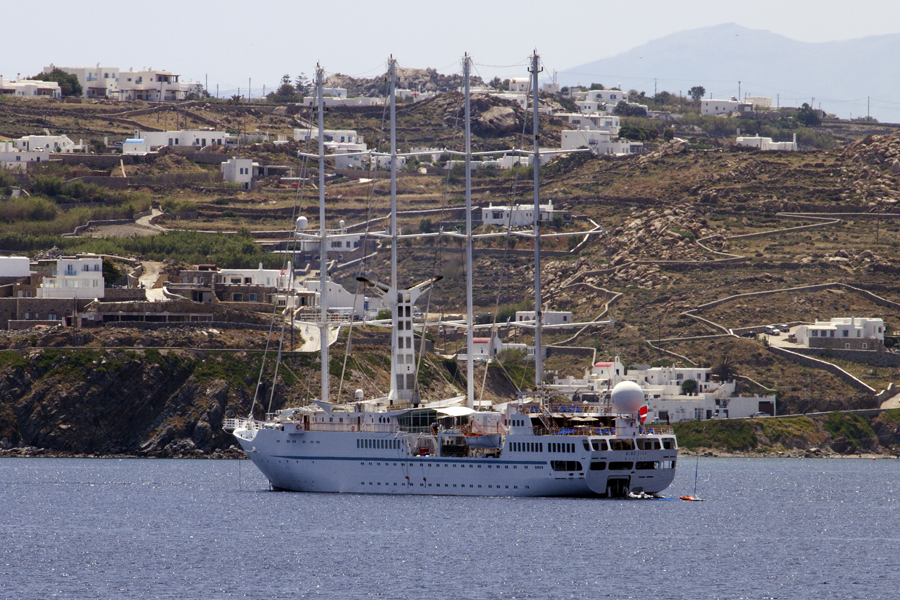 We ended up spending only one night in Naxos as the weather was getting worse and our guide feared that ferries may not be able to sail on our planned departure date.  He gave us the choice of one extra day in Naxos, or one extra day in Amorgos and the group chose Amorgos (and I think we made the right choice).
One of the attractions is the Temple of Apollo with the "Portara" which is an almost intact door frame.  It sits on a peninsula just outside of the main town.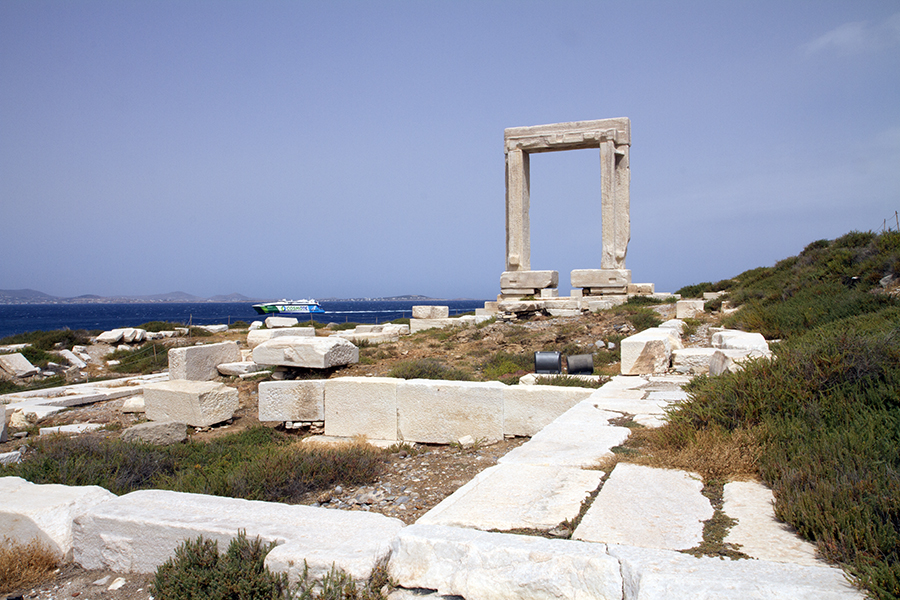 We saw ferries come in and out while we were walking around.  There was a very strong side wind at the docks and we watched with interest as the "Cosmote" high speed ferry took 5-6 attempts to get its landing right.  It made for good lunch time entertainment.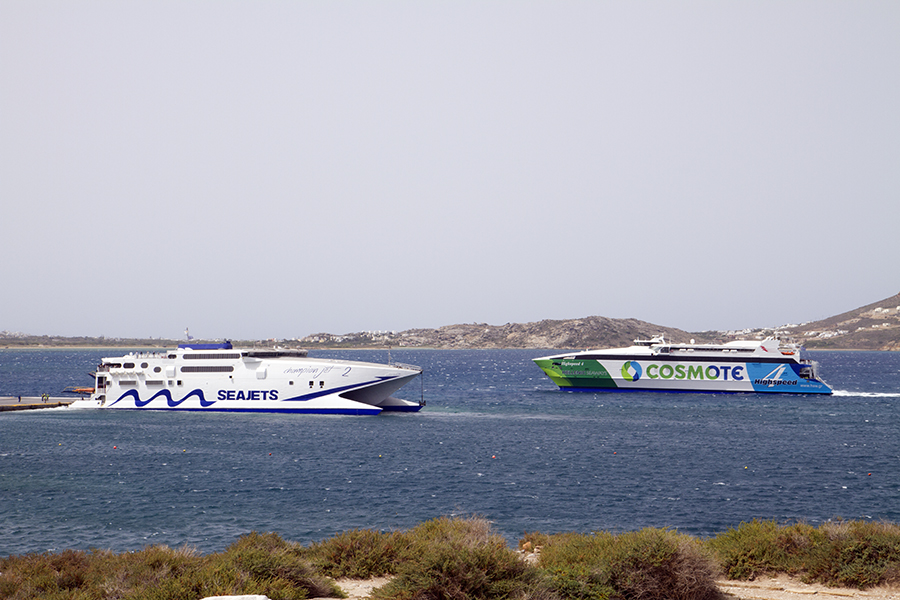 I had to take a picture of the town viewed through the Portara.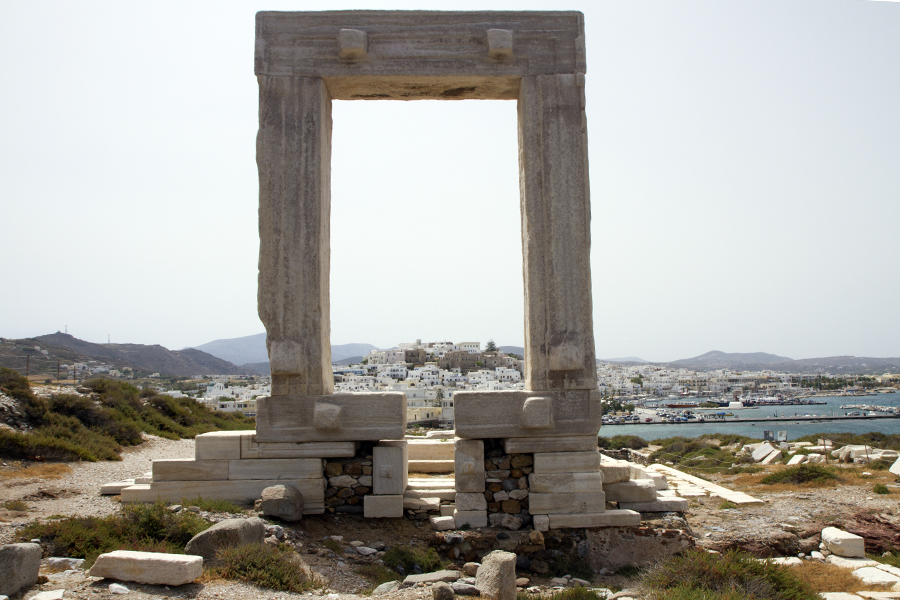 A better view of the town, with the castle up at the top and the docks on the right.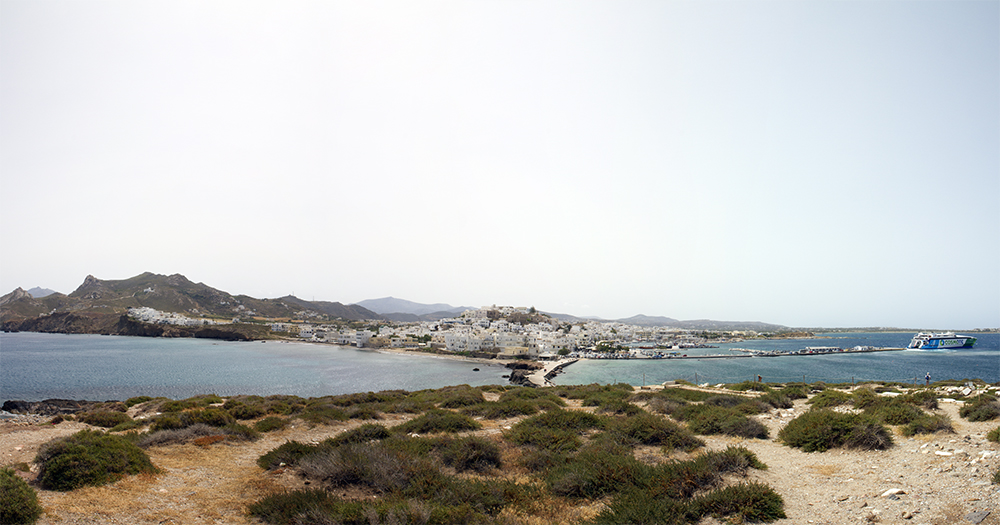 As I said, we did not spend much time on Naxos and took our next ferry to Amorgos.  This took several hours and was due to make three stops along the way.  We were relaxing on the top deck and I just happened to be looking around when I saw this strange sight.  Looks like a dozen high speed boats heading straight for us.  The first thing that came my mind was: "I did not know they had pirates here in Greece! What do we do now?"
Why else would a formation of high speed boats come towards us like this?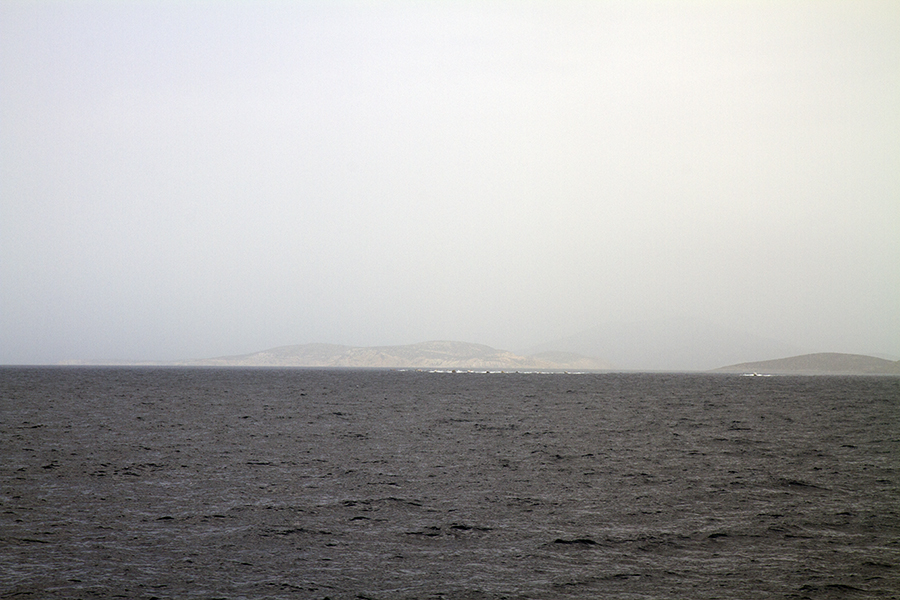 As they approached. I noticed they were actually going past us, and I started to feel better, then they slowly, still in formation, started to turn around and come after us again.  There were 3-6 people on each boat but they did not look too menacing.