Our last stop in Peru was in its second largest city – Arequipa.
We traveled there from Puno by bus, not a very pleasant experience for me.  We had bought VIP Seats, since they were not a lot more expensive than the regular seats on the tourist bus.  Unfortunately, the seats were at the lower level of the double-decker bus, with very limited view outside the bus, and none towards the front.  I can get car sick if I cannot see outside.  What was worse, most of the drive was at night, going up and down mountain passes, and there was not much to see anyway!  The road turned a lot too.  So I just traveled with my eyes closed most of the trip.
We arrived at Arequipa very late and went to bed immediately after a quick dinner – we did not see much of the city on the first evening but discovered that we had found a really nice hotel, not far from the Plaza de Armas, or the main square of the city.
The following day, we woke up to a gorgeous day with sunshine and not too hot.  Arequipa is much lower than where we had been so far, only 2400 m above sea level, but it is surrounded by 5000+m mountains covered in snow.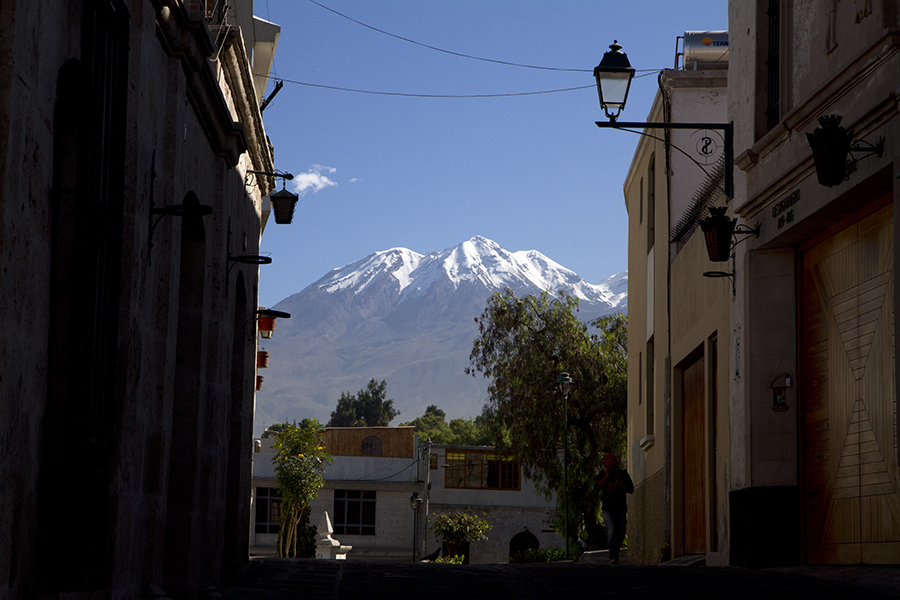 We were amazed by the very intricate decoration of the front door of this church compared to the rest of the wall.  We had not seen that before in Peru for such a simple neighborhood church.  This is the Church de la Compania – right next to the Plaza de Armas, the main square of the city.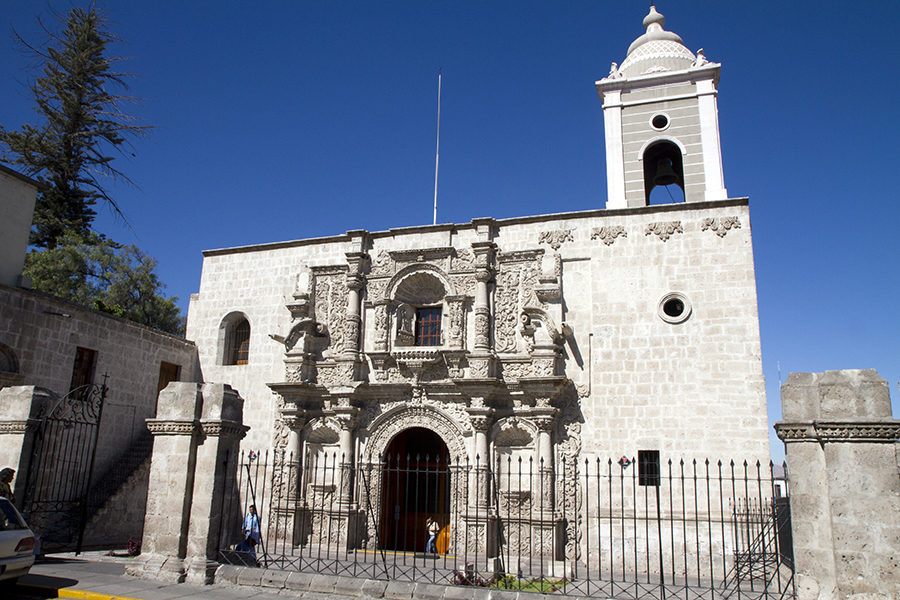 We visited the Convent of Santa Catalina.  This is a very large convent, or a small city within the city.  There are streets with 'private' apartments for people who wanted to get away from the every day life, but did not necessarily want to fully embrace the life of a nun.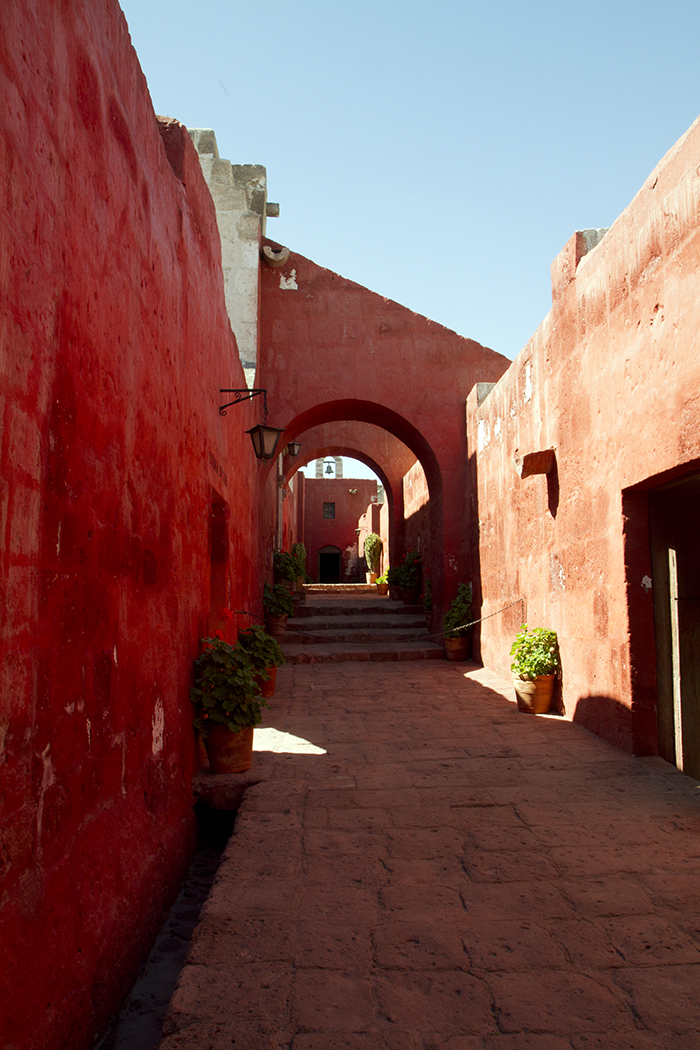 The central square of the Monasterio is very colorful!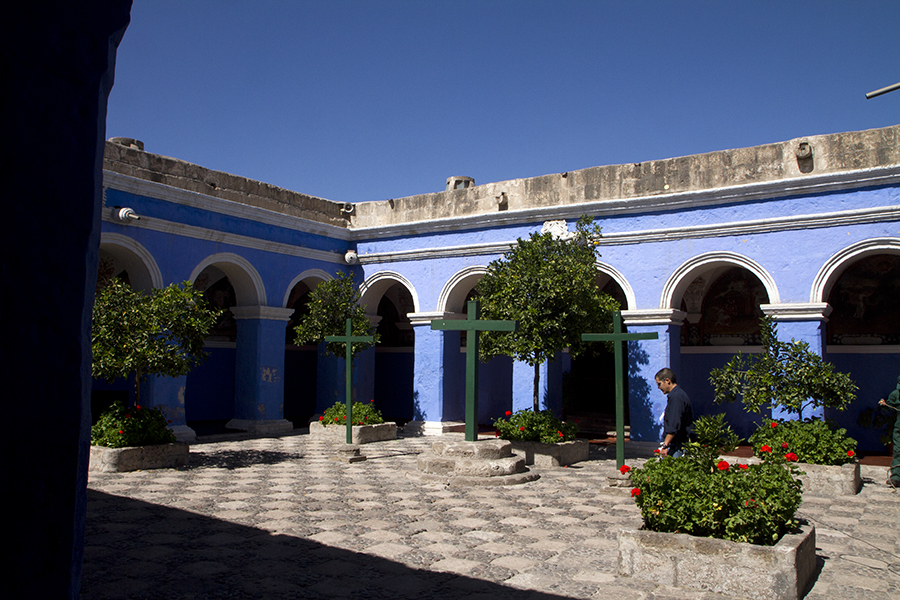 We had an excellent guide who walked us though the convent for several hours.  We walked down several small alleys like this one.