pierreo April 13th, 2014
I do not make it every years, but whenever I can I always enjoy spending the Sunday of Carnaval in Malmédy, in the South of Belgium, in the Ardennes.  There is a very special celebration there each year, with some formal and traditional events, but especially a carnival parade with free participation from anybody who wants.  This year was the 556 year that this tradition has existed.  There are records dating back to 1458 – however, nobody can be quite sure how many parades there have been in total.  It probably changed a little bit over the years too.
The Sunday celebration opens with the "Dance de la Haguète" – last time we came, we missed that as we were still having lunch, so I wanted to make sure that we saw it this time.  We setup at the front of the crowd early and waited.
As I said, there is a lot of free participation to all events.  Three teen girls, dressed as Pandas entertained us for a few minutes – they were obviously having fun.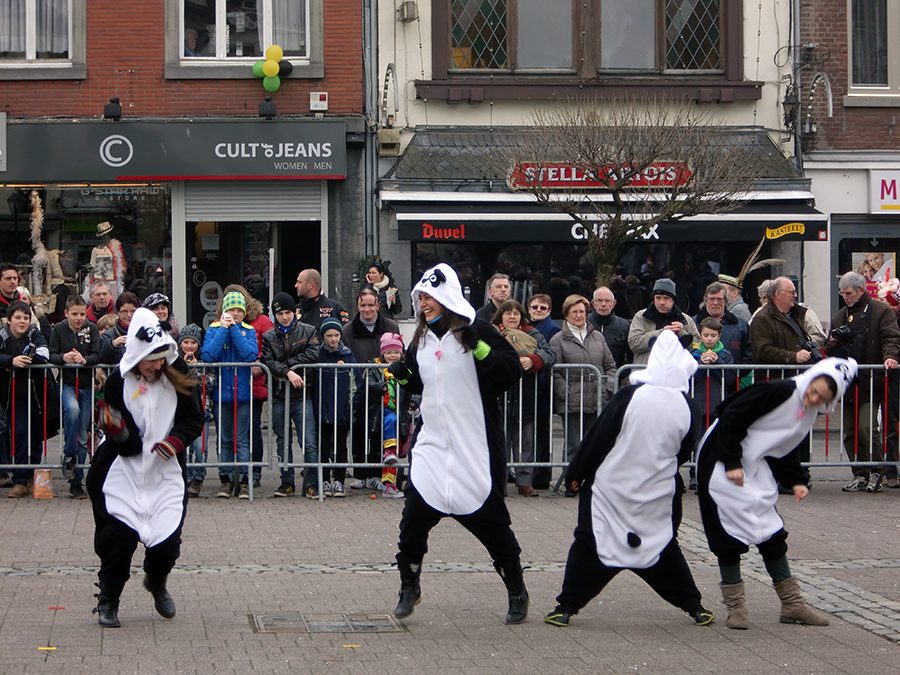 The Haguète is a very colourful traditional costume.  They must have been treated very poorly in the past, or in traditional lore, or legend … some time any way as their carnival "trick" is to capture the ankle of an innocent bystander with their wooden tool (not sure what it is called) and force them to apologise on their knees, before they are released.  Traditionally also, a different society each year gets to open the parade with a dance.  As you can see on this picture, some of them start very young…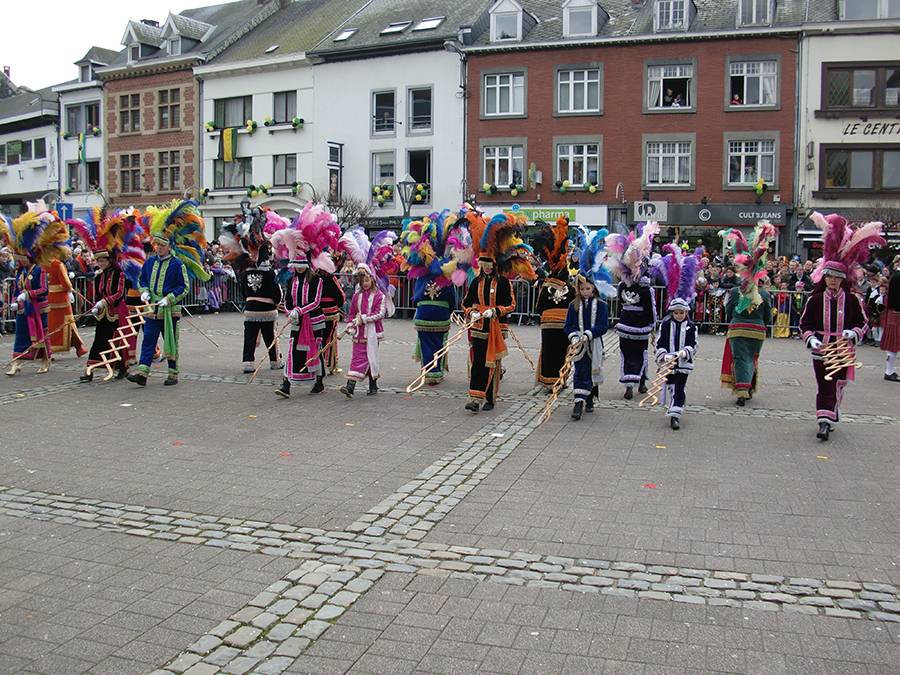 There were a lot of people watching from every point of view.  There was also a duo between the band accompanying the Haguète and the brass band on the balcony here.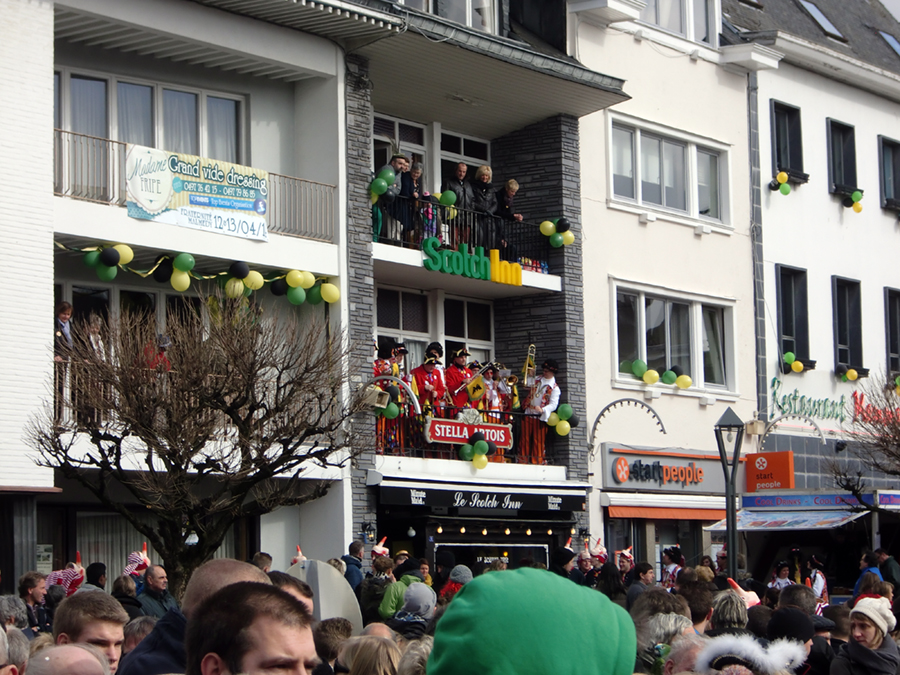 As the parade was getting ready, we actually met the three clowns who get to open the parade.  It is obviously a great honour to be selected for that job; as soon as she saw my camera, I got the best smile in the world!  And we chatted a while after that.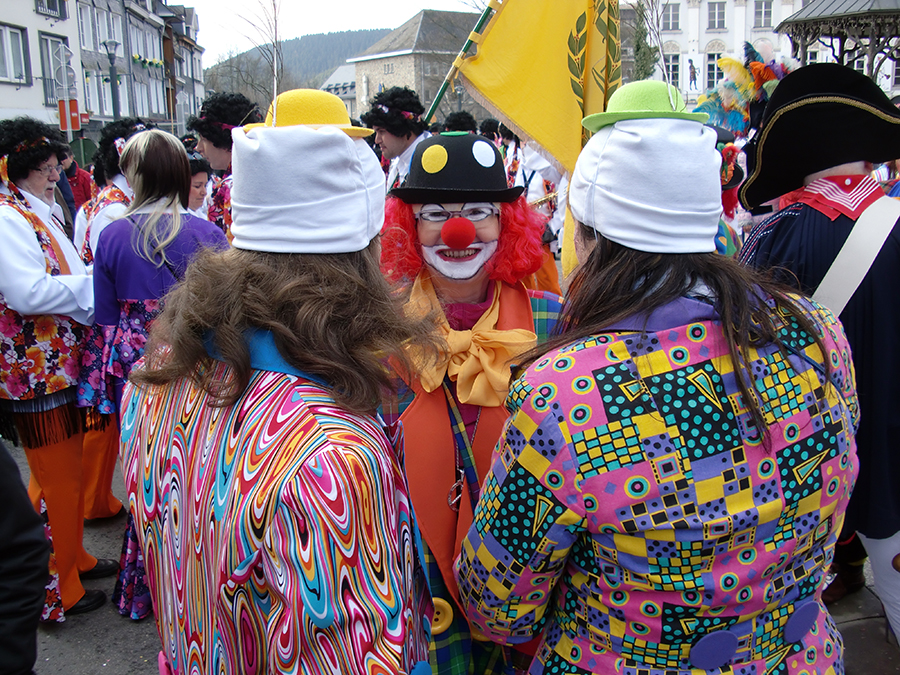 (1424 Page Views)