pierreo January 17th, 2014
I first came to Granada, in Andalusia, Spain, in 1999.  I only spent 2 nights there on a tour of Andalusia.
The pictures I took back then can be seen on my other site: www.twimpg.net
Bee and I stopped in Granada for 4 nights before our Eclipse Cruise – more on that later.  It was a great opportunity to see the Alhambra again, and discover more of this wonderful historical city.
We arrived just before lunch – lunch time in Spain that is, so got to the hotel around 1:30 PM.  We stayed at the Alhambra Palace, just a stone throw away from the Alhambra itself.  On the way to the restaurant for lunch, we saw our first glimpse of the outside wall of the complex and the imposing fortress.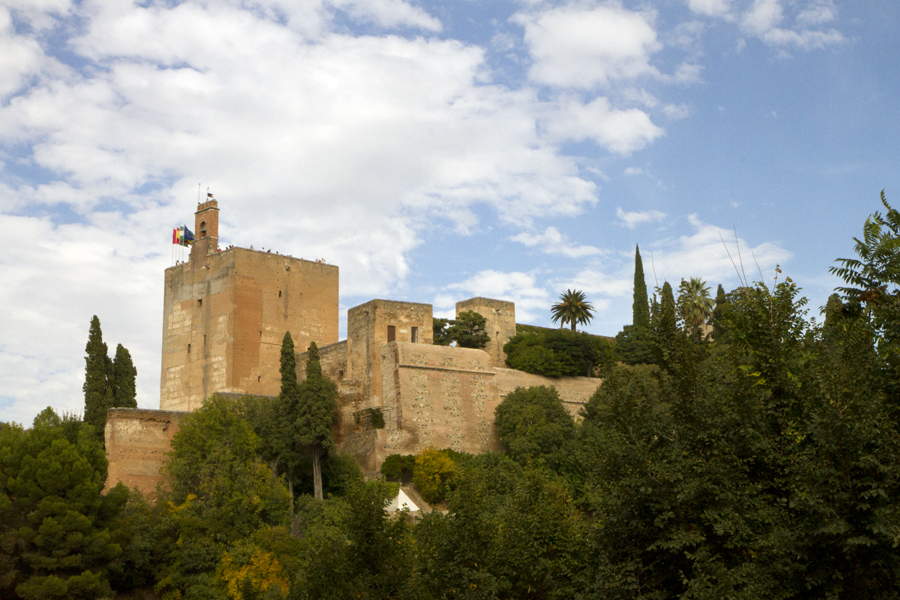 In the afternoon, we went to visit the town and stopped at the main cathedral.  It is a very impressive building that was designed and built after the moors were chased out of Andalusia and Granada was the seat of the Spanish Royal family.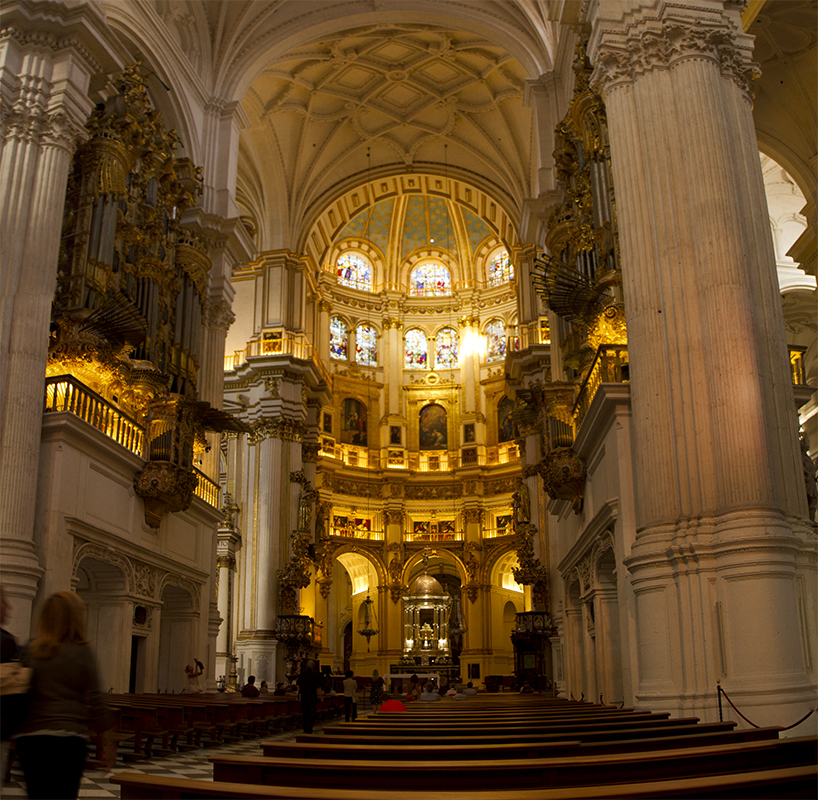 We discovered that, on week-ends, the gardens of the Generalife are opened to the public in the evening, after sunset.  We had therefore booked for going there on our first evening.
We tried to be early (I did not have to try very hard!) so that it would not be too crowded and we succeeded.  The one palace on the Generalife was almost empty and very peaceful.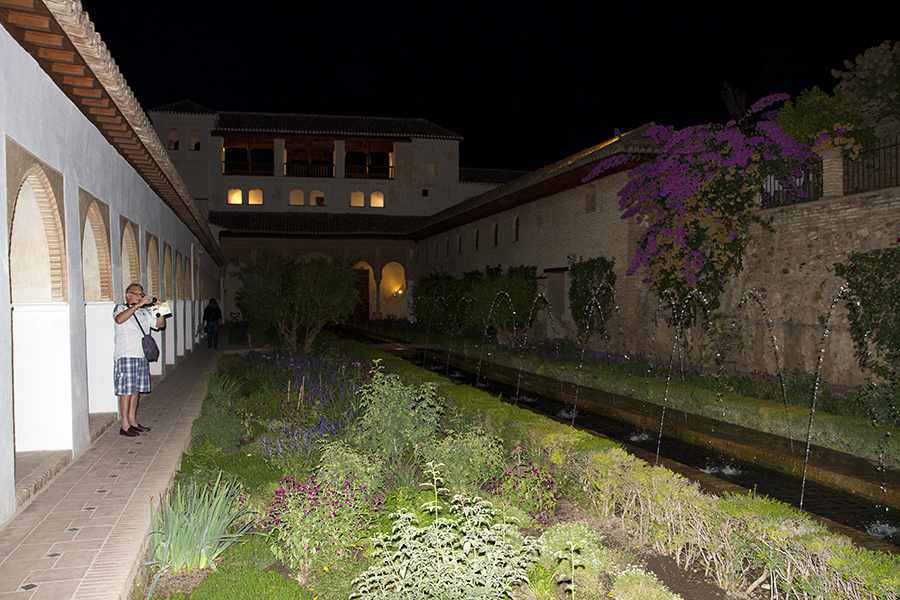 It is amazing that this was built in 1400 when the rest of Europe was in the "Dark Ages"! Granada was actually a place of great learning during that time, with scholars from all over the known world visiting and lecturing thousands of 'students' who came there to learn.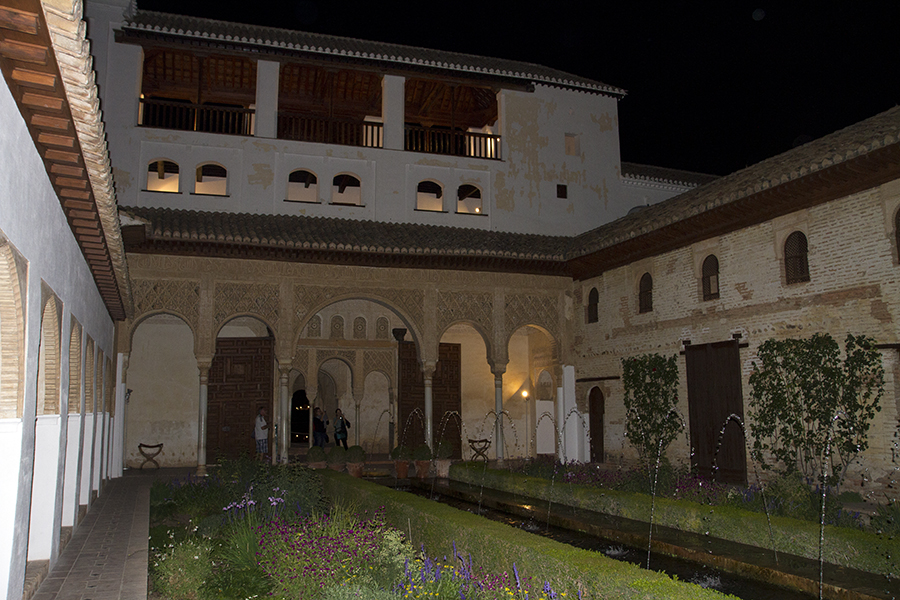 From the Generalife, we had a good view of the Alhambra complex, but could not go there.  Actually, we probably could have walked around there too as most of the area around the Alhambra is public, but we only found that out on the next day, during our daytime visit of the palaces.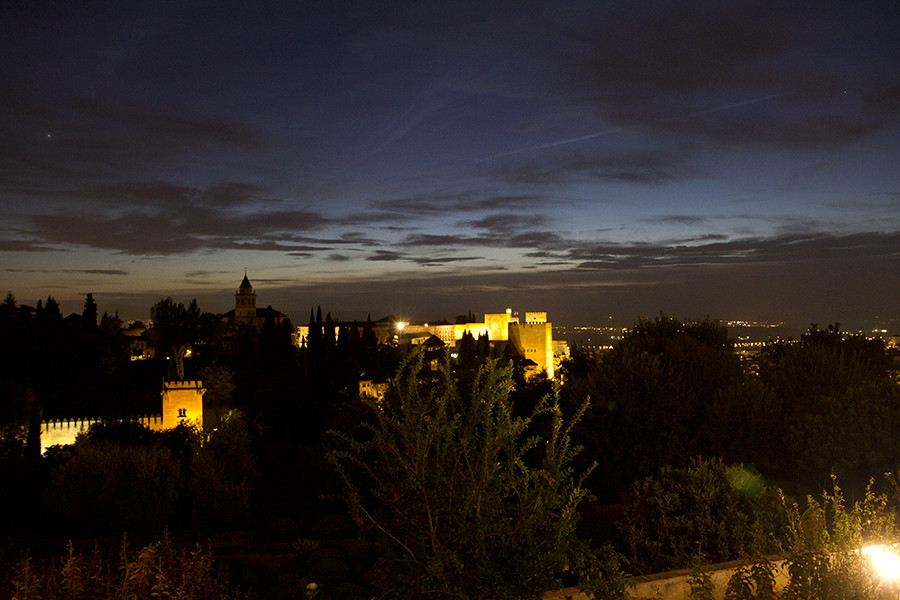 The detailed work of carving on the stone and the wood is always incredible in these buildings.  It is amazing that this survived during the last 700 years.  Notice how the patterns are different on top of each archway over the doors! Continue Reading » (1065 Page Views)