pierreo September 26th, 2018
It all started almost a year ago when our technology manager asked me, innocently, if I would be interested in an assignment to Houston.  My answer was not an immediate YES!
After a lot of discussions with Bee and others, and the prospects of very interesting jobs in Houston, we both decided to go.
It has been a real rush since then – many business trips and even more leisure trips.  Throwing away the things we have not used in over 10 years; consolidating the items where we had three or four of the same, donating old clothes and electrical appliances.
We got our Visas in August, made travel arrangements in early September and also booked the days for packing our house.
As you have seen from Bee's posts on Facebook, we are now living out of hotel rooms for the foreseeable future.
Here is some evidence from yesterday: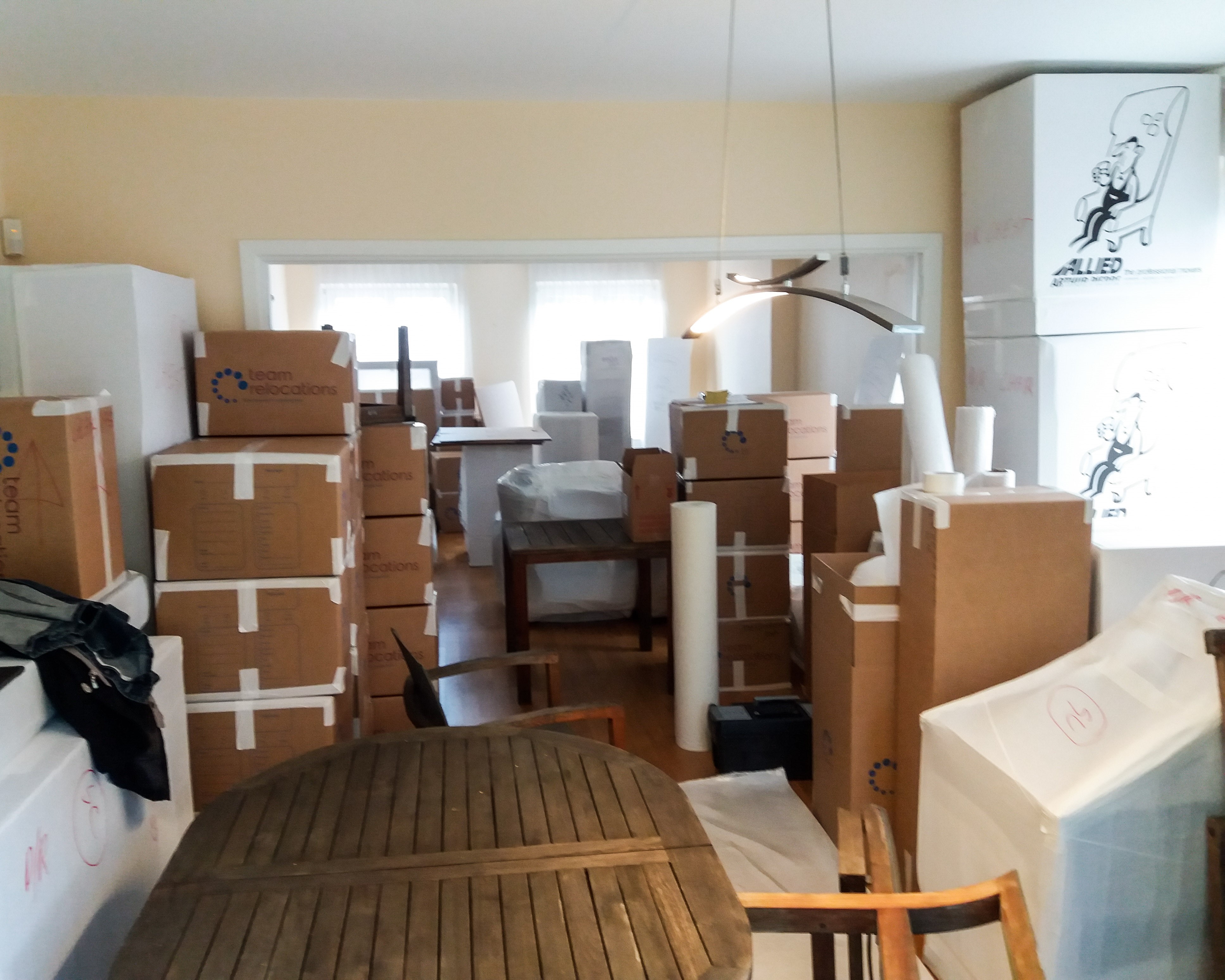 This is our living room looking in from the dining room.  The outdoor furniture has quickly been pulled inside the house as it was threatening to rain and we did not want it to get wet – it did not rain, but it still provides a nice place for us to sit and work n ow that all ther est of the furniture is packed.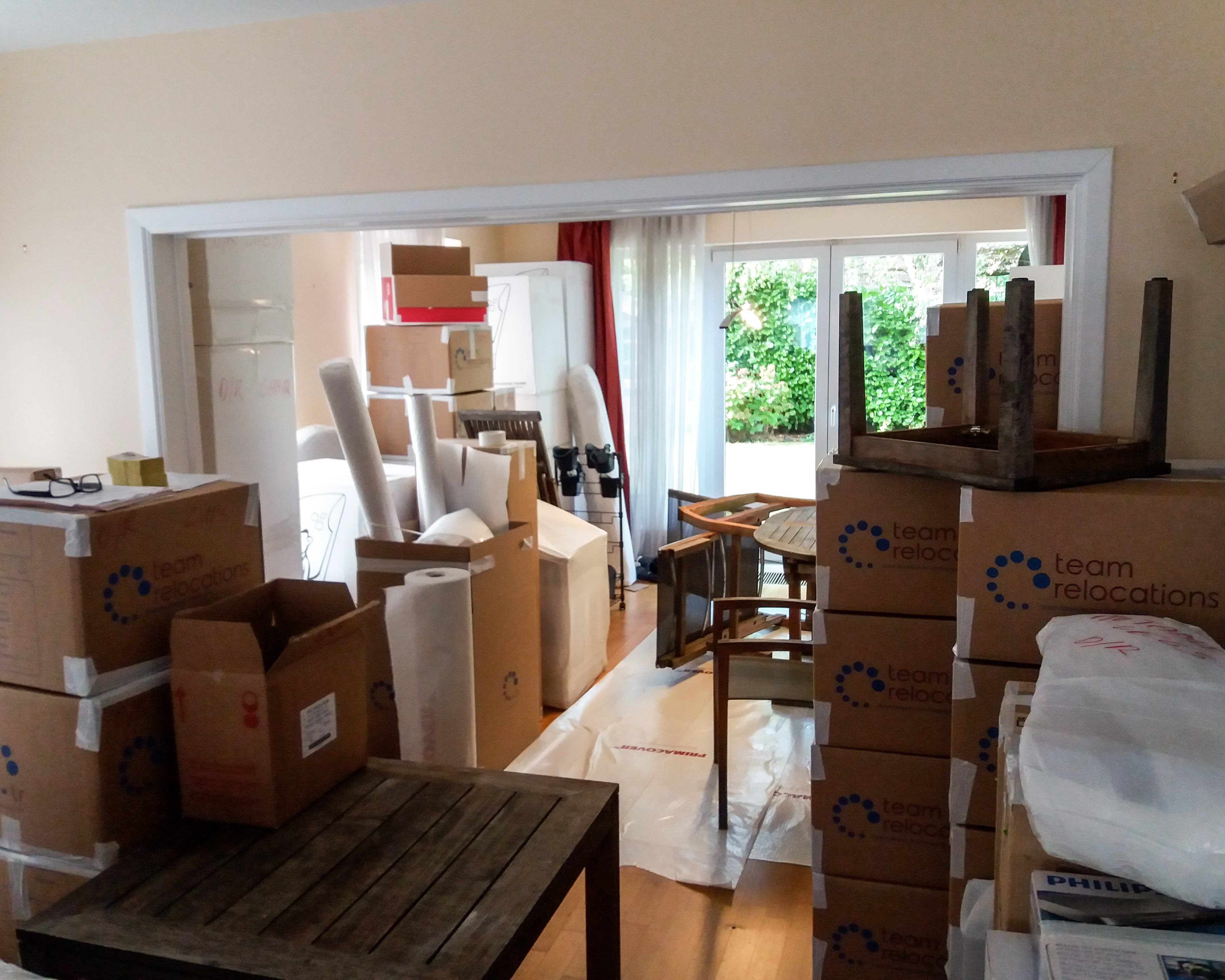 This is the dining room from the living room.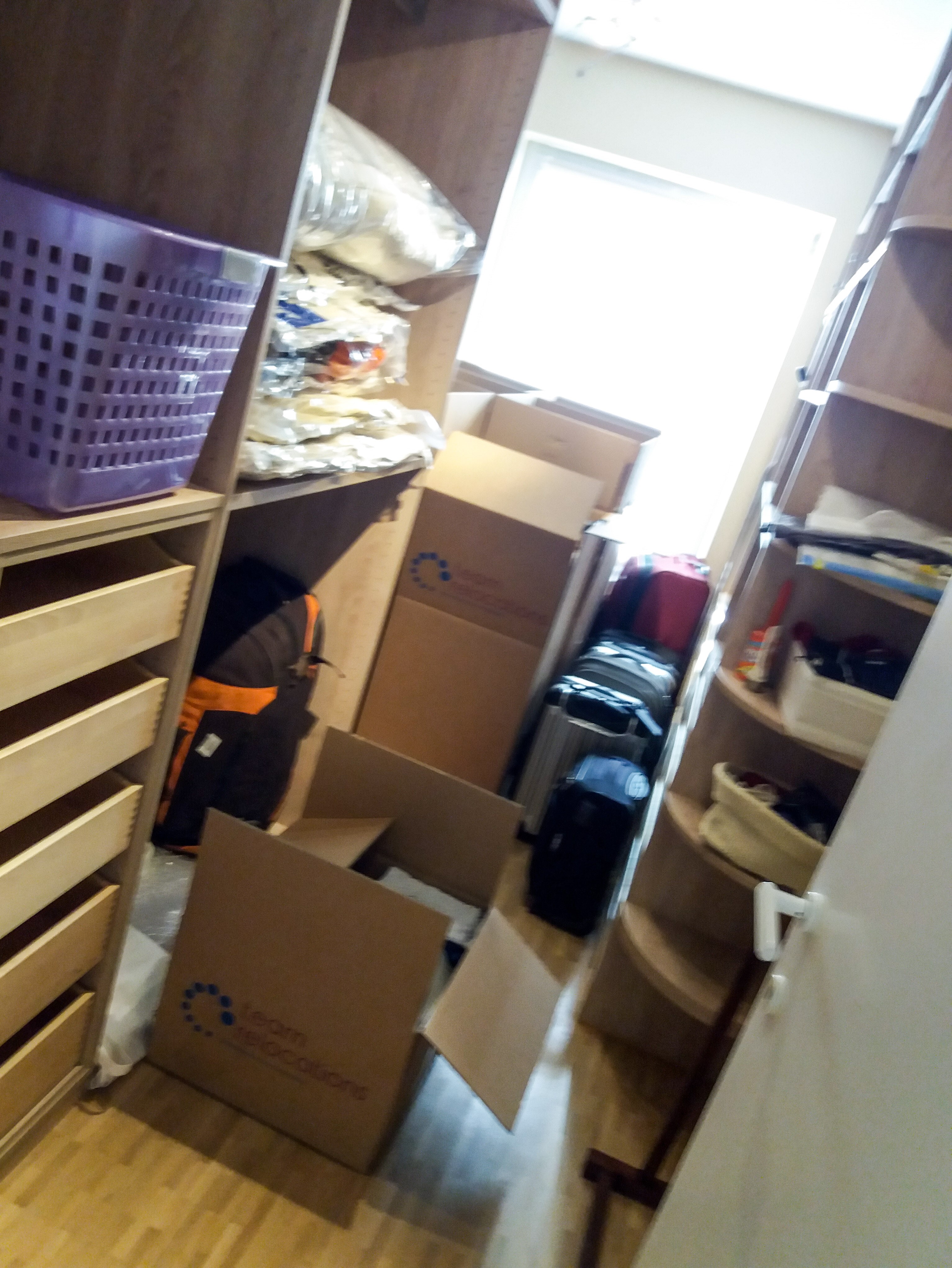 Our dressing room is a mess – all the clothes are now either in suitcases that are already in the US, in suitcases that are in our hotel room, in boxes that will be sent by air or in the main sea shipment.  I have way too many clothes!
Between yesterday and today, they finished the second and third floor.  Tomorrow, the container comes and everything gets loaded.
We have already spent two nights in our hotel here in Brussels.  Each night we tried a different restaurant we had  not been to before.
On Monday, we tried Ricotta and Parmesan, not far from La Monnaie.  We really enjoyed it.  We had Pasta and Zabaglione for dessert.
On Tuesday we went to L'Atelier de Willey – even better.  Food was excellent and portions were not too big.
Unfortunate that we are discovering good new restaurants on our last few days here.
(36 Page Views)